___________________________________________________________________________________________________________________________________
---
You are cordially invited to the event of the century, a masquerade hosted by an elegant and mysterious woman. She is important so attending is without a question, the real question is what will you find when you get there.

What were to happen if you discovered that everything you know to be true was just a myth, and every myth you'd ever heard of has come to life to join you in the dancing and festivities.

With everyone wearing a mask you can never be too sure who you can trust, to you it is all just a sea of swirling dresses and black ties, who is on your side?

Everyone arrives by horse drawn carriages and the house is as huge as a palace complete with spiral towers, the food is strange with a strict no garlic or salt policy. How strange.

But stranger still are the guests who act quite queer at times making odd faces when they look at another person as though they want to eat them, some guests standing in the corners of the room avoiding all physical contact.

Before you were excited to come to this party of sorts but now you fear that you've made a terrible mistake but before you can make a move to leave someone sweeps you into a dance. Someone with red eyes and stained lips...
---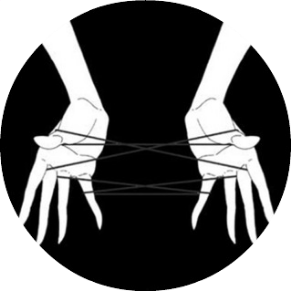 ▀▄
▀▄
▀▄
▀▄
▀▄
▀▄
▀▄
▀▄
▀▄
▀▄
▀▄
▀▄
▀▄
▀▄
▀▄
▀▄
▀▄
The Hostess is a well respected member of both the human and supernatural community and one of the only humans to know about the supernatural, she is wealthy and resourceful, a classy lady. She is not immune to the wonders of the darker side of her community she has seen so much of it that she chooses to keep her humanity. Every year she holds a masquerade only inviting the most pristine and important of society it's no wonder you've received and invite.
The Hunter is someone who stole and invite, the hunter community has known for a long time about masquerade but recently there have been too many monsters hanging around so some of the members are getting antsy. They have sent one of their own to seek out information on the matter and possibly pick off a few of them while they are there. The Hostess has no knowledge of the Hunter and in turn the Hunter does not know exactly know the monsters are but they have a keen eye and a ready hand.
---
▄▀
▄▀
▄▀
▄▀
▄▀
▄▀
▄▀
▄▀
▄▀
▄▀
▄▀
▄▀
▄▀
▄▀
▄▀
▄▀
A Magnet is a person who attracts the supernatural, whether it's having ghosts being drawn to them or their blood smelling enticingly sweet to a vampire. This poor human has the unfortunate circumstances of being in a room chalk full of them, the Magnet cannot see any more than any normal human they have just always felt and ominous presence around them whenever a spirit or witch was around.
The Repellent is the exact opposite of the Magnet, any time they are around anything out of the ordinary that creature will run for the hills, it's not as though their scent is bad or their presence is repulsive, the demons and vampires just feel a sense of danger whenever this particular human is around. The Hostess invited both the Repellent and the Magnet on purpose just to see what would happen, just to have fun.
---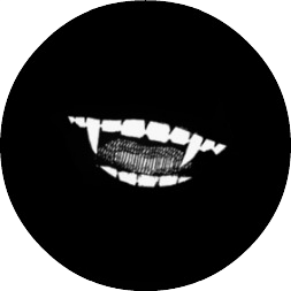 ▀▄
▀▄
▀▄
▀▄
▀▄
▀▄
▀▄
▀▄
▀▄
▀▄
▀▄
▀▄
▀▄
▀▄
▀▄
▀▄
Vampires, if you're looking for the kind that sparkles you won't find them here. No, these monsters are so blood thirsty that they will bleed you dry without a second thought. They are your classic vampire, with allergies to garlic, crucifixes and sunlight. They also have their classic strengths such as immorality, enhanced strength and speed as well as those infamous sharp teeth.
Witches are just as powerful as they have always been from their potions to their broom riding they haven't lost their touch. The only thing that has changes is they no longer need the use of wands finding ways of conducting magic through their own hands which make casting spells easier though this takes a bit more energy to use. Even so incantations have to be cast still with the old language of Latin. They usually are not harmful to humans but the necessities to performing their magic require harsh means.
---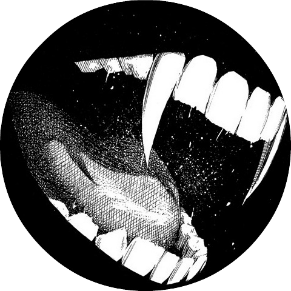 ▄▀
▄▀
▄▀
▄▀
▄▀
▄▀
▄▀
▄▀
▄▀
▄▀
▄▀
▄▀
▄▀
▄▀
▄▀
▄▀
Ghosts have their own set of rules, for one night on the day of their death they are able to be seen by humans, however they still cannot touch the objects of the mortal realm. They do not require sleep, breath or food, they never grow tired and can sometimes move objects without touching them or mess with light fixtures. The only thing that can touch them is iron and the only thing that can hurt them is salt.
Demons are the worst of the group because instead of causing the chaos themselves they trick humans into causing the trouble themselves. They have crawled up from hell itself to cause as much destruction as possible all without lifting a finger. If they do not get their way they can become quite violent, they have horns on the top of their head in various shapes and colors which they cover up to appear normal. They are weak to holy water and the reciting of bible scriptures.
---
『ℂʰᵃʳᵃᶜᵗᵉʳˢ』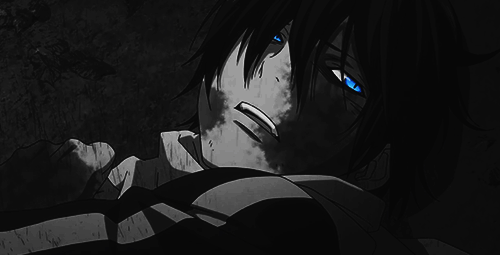 ⊰ Name ◦ Male • Hunter ◦ Faceclaim • OPEN ⊱
⊰ Name ◦ Female • Hostess ◦ Shindou Ayaka • Taken ⊱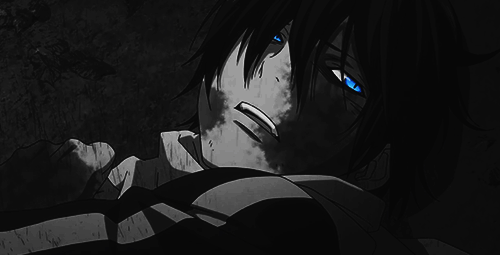 ⊰ Name ◦ Male • Repellent ◦ Faceclaim • OPEN ⊱
⊰ Name ◦ Female • Magnet ◦ Faceclaim • OPEN ⊱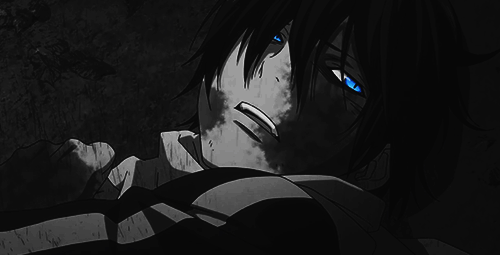 ⊰ Name ◦ Male • Vampire ◦ Faceclaim • OPEN ⊱
⊰ Name ◦ Female • Witch ◦ Faceclaim • OPEN ⊱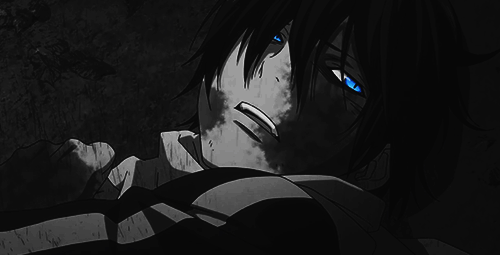 ⊰ Name ◦ Male • Demon ◦ Faceclaim • OPEN ⊱
⊰ Name ◦ Female • Ghost ◦ Faceclaim • OPEN ⊱
---


◤
━━━━━━━━━━━━━━━━━━━━━━━━━━━━━━━━━━━━━━━━━━━━
◥
❶

The general roleplay rules apply, no god modding, no Mary Sues or Gary Stus, if there is conflict please resolve it in ooc or pm, etc.



❷

Literacy, because yes, apparently this needs to be specified that people need to be literate when joining a roleplay so yes, these are going to be longer posts at least three hundred words minimum.



❸

Reservations are to be placed in ooc, no randoms will be accepted, and please be sure that you have read all the rules before making a reservation.



❹

The passwords for this roleplay is a picture or description of your favorite mask and also please include the faceclaim, gif, gender and role. Also faceclaims should be anime no real faceclaims will be accepted.



❺

Please be sure not to go overboard on the gore and sexual content yes with the monsters there should be at least a little bit of blood and bites just don't go into too much detail. Also swearing is allowed.



❻

The role and genders can be moved around just feel free to ask in ooc and remember that not everything is set in stone.



❼

I would like to see commitment so if you think that you cannot handle the pressure please take a second to think before you join.



❽

Reservations will be held for seventy two hours when a work in progress should be submitted if they are not I will give the role up to someone else.



❾

If you are going to be busy or cannot post for an extended period of time or you need an extension on a character sheet please let me know in ooc or through pm.



❿

Enjoy! I work really hard on this and I want it to be something fun.
◣
━━━━━━━━━━━━━━━━━━━━━━━━━━━━━━━━━━━━━━━━━━━━
◢
---
All credit, thanks and inspiration for the coding and formatting of this work is provided by ઽ૮૨α and Verix.
Thank you for pushing me to do my best just by doing yours.