---
---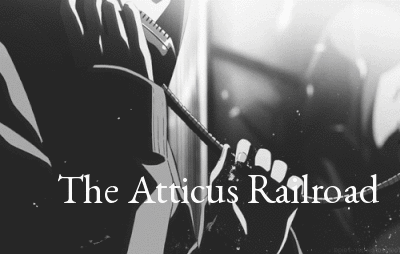 This is an idea that I've been working on for some time about a train that appears to humans that have lost someone dear to them and they can travel to the edge of the world to find their loved one and bring them back to the realm of the living but little do they know also on this train is the very creatures that haunted their nightmares as children. Demons from dark that roam on this train for a sense of freedom and gathering, for whatever reason they have for being on the train they stay traveling back and forth between the realm of the living and the dead sometimes preying on the humans that come onto the train.

---
---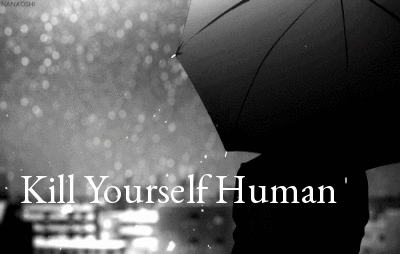 This idea is based on the copyrighted video above but with a bit of a twist. The story is that when a soul goes to hell it has two option, either a person can choose to burn for eternity or turn themselves into a demon and tempt the souls of the living into doing horrible things or even killing themselves. When a demon arrives in the human world they cannot be seen or heard by everyone except those they haunt, they also cannot touch objects. But slowly over time they become more apart of the world around them until they can touch things and be seen. The goal of a demon is to corrupt the soul they are attached to until that human decides to kill themselves and if they can't then they are fired, literally.


Taking place in...
0 posts here • Page 1 of 1
0 posts here • Page 1 of 1
Arcs are bundles of posts that you can organize on your own. They're useful for telling a story that might span long periods of time or space.
There are no arcs in this roleplay.
There are no quests in this roleplay.
Here's the current leaderboard.
There are no groups in this roleplay!
Welcome home, Promethean. Here, you can manage your universe.
Arcs are bundles of posts from any location, allowing you to easily capture sub-plots which might be spread out across multiple locations.
You can create Quests with various rewards, encouraging your players to engage with specific plot lines.
Settings are the backdrop for the characters in your universe, giving meaning and context to their existence. By creating a number of well-written locations, you can organize your universe into areas and regions.
Navigation
While not required, locations can be organized onto a map. More information soon!
There are no groups in this roleplay!
By creating Collectibles, you can reward your players with unique items that accentuate their character sheets.
Give your Universe life by adding a Mob, which are auto-replenishing NPCs your players can interact with. Useful for some quick hack-and-slash fun!
Locations where Mobs and Items might appear.
You can schedule events for your players to create notifications and schedule times for everyone to plan around.
Add and remove other people from your Universe.
The Forge
Use your INK to craft new artifacts in || Yet Another Storage ||. Once created, Items cannot be changed, but they can be bought and sold in the marketplace.
Notable Items
No items have been created yet!
The Market
Buy, sell, and even craft your own items in this universe.
Market Data

Market conditions are unknown. Use caution when trading.

Quick Buy (Items Most Recently Listed for Sale)
None
Discussions
Topics

Replies
Views

Last post
Most recent OOC posts in || Yet Another Storage ||
Psst. . .I would join both of these.

slips back into the shadows
This is the auto-generated OOC topic for the roleplay "
|| Yet Another Storage ||
"
You may edit this first post as you see fit.