Introduction
---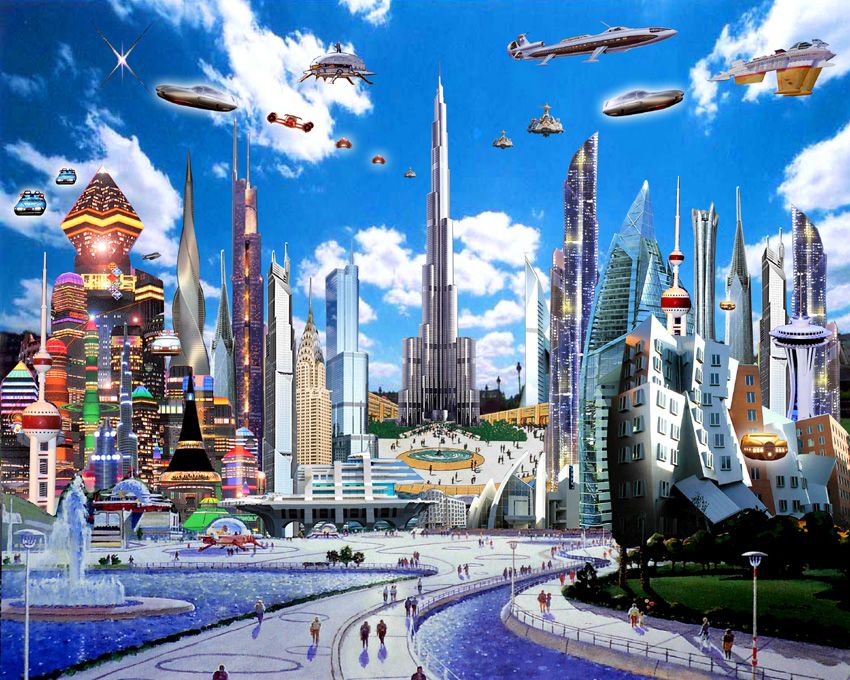 This is the year 2135, and the world has moved on towards a new future. Easy functioning house equipment, all set to self-automatic. Securities became more secured with the on-coming of the wide network that is provided in all the area, with the network branching into different household and only by entering the password of the network will the lock be unlocked. Cars before that used oil, now uses a man-made energy called the 'Synthergies', produced by grinding everything in the dump or any item into energy, thus supplying everything with it. With the release of 'Nerve Visor', what humanity once foresaw during their previous years has now been fulfilled, and games that uses Virtual Reality can now be created and played, by these visor gadgets.
But what these great fruits that are born from, is the results of further destruction of the world. Ever since even more complex gadgets was invented, global warming has been more destructive, even though it's only by an inch, natural disasters still occur around the world, at a higher rate. Religions rose from the shadows, and now in the current year, it has been separated into 'Scientific Cities' and 'Religious Cities' as to prevent an all out war between them. But secretly, under the surface of the world, they have been in war for years, but as to avoid suspicion, they made it as a rule to not harm citizens or leave any marks or traces to be trailed.
The uprising of the new Virtual Reality game called 'Yggdrasil Online', also best known as YggOn, was the newest topic rage in the internet. The purpose of the game is to travel to Yggdrasil and from there, prove yourself as the best player in the game. Millions of people play it, and they rated it as the best game of all time, but this was quickly changed, however. Once what was a land filled with players who competes in a friendly rivalry, roaming the unlimited world freely with no restrictions whatsoever, has turned into a war between the Scientific and the Religious.
It was quickly turned into a territory war, where cities belongs to either these two side and countless guilds was made for this purpose. This war, held for almost 3 weeks, was not about to end. Rather, it was just the beginning…
[Refer
here
for easier reference of role-players in their guilds]
---
Affiliation
---
Scientific
---
The side of inventions. This is where advanced weapons will be mostly seen. Whenever you encounter a city of this level, you will immediately know it's the Scientific side because whenever one of their guild conquers a city or town, it will immediately transform into a metallic city with advanced devices. Though it does not create advanced weapons like floating cars or impulse cannons, it provides heavy defense for invasions, proving the side to be feared. What it does not have is overpowering magic. Since the Religious side has magic empowering them, the Scientific side has their pulse and particle weapons to overcome the differences.
Soldiers mainly equips themselves with long rifles that are infinite with pulse bullet, but they tend to get overheat after seconds of shooting, so the other way to counter that is gathering the particles pulses weapons emits, store it into a blade and have it surround the blade with push of a button. These particles, with enough quirks of machinery, can be used as chainsaws with its fast circling around the blade. As to counter range magic, they uses snipers to strike them down one by one, although the impact it gives on the user is big, so big that is can break a shoulder but with enough training, the user will be able to withstand the impact, making continuous shots easier.
Being as scientifically advanced as possible, during large scale territory wars where they are being overpowered, they bring out their last weapon; Tanks. By materializing the pulses particles and mixing them into the metal, hardening it, making it stronger than titanium. These weapons of destruction has the one only biggest weak spot and that is the generator located at the lower back of the vehicle. It generates the particles to maintain the shield of the tank and also acts as the oil for it but it explodes upon contact with magic, making it the weak spot of it.
---
Guilds
---
Helios Infinitum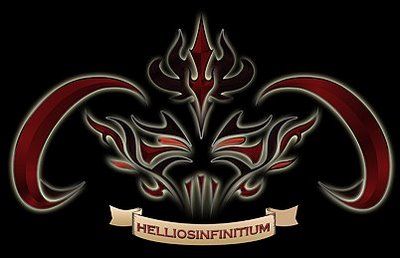 They are the first and foremost frontline battlers. They focus on the invasions of cities, thus leading their cities guarded only by a few. But do not underestimate their powers for their carelessness and hastiness. They are a group you would not want to mess with as they consist of powerful melee or ranged warriors specialized in fighting one on ones. What's more, they have the probability of attacking anytime, unless expected by the target city, but at the same time, it could be their downfall. Yastin Cason, the out-spoken leader of HI(Helios Infinitum) tends to have an impatient mind, and likes to do his way and that is destroying the enemy completely with their powers. He is, in one way or another, the exact opposite of Bio Walls's leader.
Players Affiliated
1. Llyod999
2. Maitros
3. code6435
4. PrismatechGhost
5. Xaphan
6.
(More will open when the slot is full.)
---
Bio Walls
Opposing to Helios Infinitum, they concentrates on defending cities. With most players being ranged or supporters, they stand on city walls and fires from within, only when do they fail at doing so will they resort to using blades and traps in the cities. They are master tacticians, hidden behind the walls planning their strategies, instead of charging blindly into battles. If they were to combine their powers, they might have won the war long ago, but because both of their leaders are once rivals, they refused to work together thus ending up in this situation. Astru Rendos relies on defensive tactics, opposing HI, and his techs are all mostly on defending of cities and towns alike, so the walls are more especially fortified than HI.
Players Affiliated
1. PsychicBastard
2. evolutionofshadow
3. Byte
4. Imbecile
5. ArgoYamato
6.
(More will open when slot gets full.)
---
Religious
---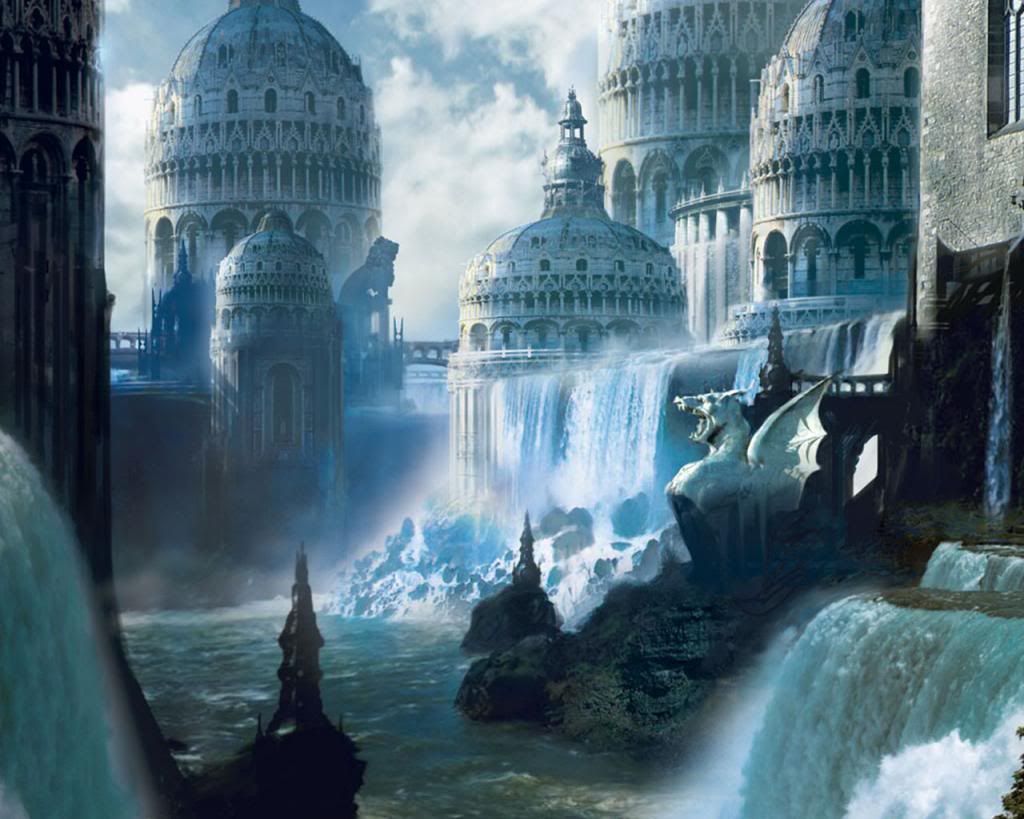 The Religious side has a fantasy feel to its towns. It mainly rejects the advancement of technology and instead, branches out and researches its main part of energy in its side; magic. In this side, magic exist in every place possible. Weapons, cities, vehicles and all things alike. By furthering magic, they are able to do things with it like creating huge meteors fall from the sky, or engulf the sky with thick dark clouds, mostly anything that could not be explained by science.
Although their cities are mostly very open and defenseless, with the help of magic barriers or illusions, they can stop invasions and in turn does a counter attack on them. Their wide range of different types of magic advantages them to being able to inflict heavy damage onto their enemy, but the one of the few offside about these is the amount of magic a someone holds inside their body. Whenever they use up their magic, they will lose their stamina and strength but the surrounding mana will 'refill' what's empty in their body and allows them to be energized again.
Magicians with high amount of magic, or rather in this case, mana, inside them, are able to conjure up spells so destructive that they might have won the game entirely with their magic, but no one, absolutely,
no one
had that amount of mana in them, and the highest one, being the leader in the Wings of Vengeance guild, has only enough mana to do spells only able to destroy an entire city, and there are more than hundreds of city in the game. Even if he does, the stress that follows after on the user often disallows him to be able to use magic for the next few weeks in terms of game time.
---
Guilds
---
Wings of Vengeance
---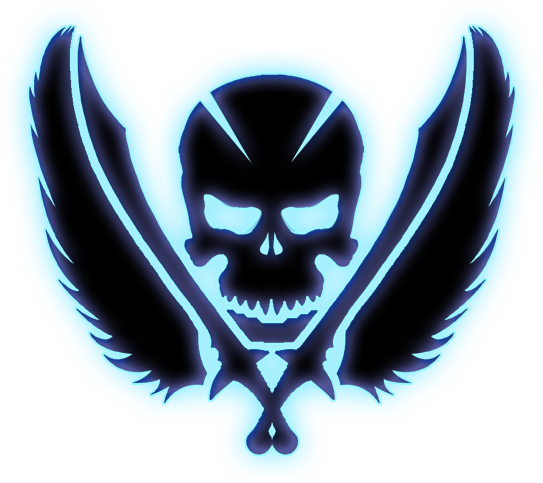 This particular guild, uses huge amount of destructive magic, and are so often called the 'frontline guild'. But what they truly are is ruthless. Known for having no mercy, the WoV(Wings of Vengeance) guild often leave them enemies in pieces, even though knowing that they will come back later to fight again. Their guild name is named after the leader, Lendon Alstair's biggest magic, Heaven on Earth, because it's magic is very powerful, appearing as skulls with wings and blades, crushing down cities. Thus the logo and name of this guild was made.
Player Affiliations
1. Inno
2. MaxwellH
3. ArgoYamato
4. Sapphire Tears
5.
6.
(More will open when slots are full.)
---
Dark Radiance
---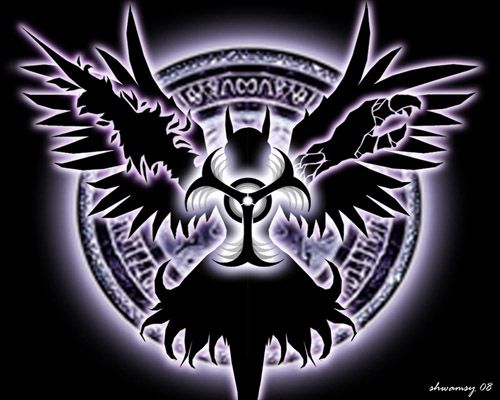 Like the name implies, this guild focuses on dark magic. Well, most of its users does, but with some exceptions like their leader, Fiona Lenon. She uses magic that oppose their name, light magic, but its powers are so terrifying, that it may just be the darkness disguised in light. Her personality is pretty much the same, cute on the outside but evil and sadistic on the inside, though she treats her guild members like a family. They aren't supporters in a city, but rather they fight alongside the WoVs, except that they tend to rush less and focus more on supporting their comrade. They
do
, however, have the magic to fight against other enemies on their own.
Players Affiliations
1. FinalHazard3
2. code6435
3. Sapphire Tears
4. SlowPlow
5. Kiyokojordie
6. obeymycapella
7.
8.
9.
(More will open when slots are full.)
---
Code: Select all

[size=250][font=copperplate gothic bold][color=CHOOSE YOUR COLOR]NAME HERE[/color][/font][/size]
[size=200][font=century gothic][color=CHOOSE YOUR COLOR]QUOTE HERE
[url=>YOUTUBE LINK OF THEME SONG<]ARTIST|SONG[/url][/color][/font][/size]
[img]>ANIME%20PICTURE%20OF%20CHARACTER%20HERE (EITHER IN GAME OR OUT GAME. YOU CHOOSE)<[/img]
[hr][/hr]
[size=225][font=copperplate gothic bold][color=CHOOSE YOUR COLOR]My Details[/color][/font][/size]
[hr][/hr]
[color=CHOOSE YOUR COLOR][b]FULL NAME[/b][/color]
[Self Explanatory]

[color=CHOOSE YOUR COLOR][b]NICKNAME[/b][/color]
[Any name your character is called by?]

[color=CHOOSE YOUR COLOR][b]AGE[/b][/color]
[17+]

[color=CHOOSE YOUR COLOR][b]GENDER[/b][/color]
[Self explanatory]

[color=CHOOSE YOUR COLOR][b]MAGIC[/b][/color]
[Explain what is your magic. I will post some examples of magic, but for now, just come up with yours and we'll talk about it. This is, of course, for the ones taking the Religious side. If you're taking the other side, don't fill this and delete this option.]

[color=CHOOSE YOUR COLOR][b]EQUIPMENTS[/b][/color]
[What does your character carries? What weapon does he use or what weapon does he hold in the game? This can be applied to both Scientific sides and Religious sides.]

[color=CHOOSE YOUR COLOR][b]AFFILIATION[/b][/color]
[Choose any four that I gave out.]

[hr][/hr]
[size=225][font=copperplate gothic bold][color=CHOOSE YOUR COLOR<]Things about me[/color][/font][/size]
[hr][/hr]

[color=CHOOSE YOUR COLOR][b]QUIRKS[/b][/color]
[What do your character do that isn't considered normal? Name at least three]

[color=CHOOSE YOUR COLOR][b]LIKES[/b][/color]
[What does your character likes? Name at least three]

[color=CHOOSE YOUR COLOR][b]HATES[/b][/color]
[What does your character dislike? Name at least three]

[color=CHOOSE YOUR COLOR][b]STRENGTH[/b][/color]
[What are your character's strengths? Name at least three]

[color=CHOOSE YOUR COLOR][b]WEAKNESS[/b][/color]
[What are your character's weaknesses? Name at least three]

[color=CHOOSE YOUR COLOR][b]PHYSICAL DESCRIPTION[/b][/color]
[I know you provided a picture, but I would like to know how does your character wears outside of the game, during his free time at his house or maybe even his school uniform. It's your to choose.]

[hr][/hr]
[size=225][font=copperplate gothic bold][color=CHOOSE YOUR COLOR]A bit about myself[/color][/font][/size]
[hr][/hr]
[color=CHOOSE YOUR COLOR][b]PERSONALITY[/b][/color]
[How does your character react towards different type of situations? What type of person is your character? At least one paragraph]

[color=CHOOSE YOUR COLOR][b]HISTORY[/b][/color]
[What happened to your character that made him who he is today? At least three paragraph long]

[color=CHOOSE YOUR COLOR][b]OTHER[/b][/color]
[What doesn't fit what I've laid out for you? Take it to here.]
---
1. Obviously, obey the site rules.
2. This role-play will have average swearing, so anything close to it is good enough if it is within site rules.
3. Maintain respect to your fellow role-players. I want to have fun role-playing with people who are friendly, and not people who criticizes other people just because so. Also, no trolls allowed.
4. Don't Meta-game. Please. If you decide to go through a door without anyone knowing it nor mentioning it, I reserve the right to terminate its existence.
5. I'd like this role-play to have romances and drama that is kept within PG13, and to the point of getting naked is to be fade to black or bring it to PMs if you want to. Just don't bring it to the role-play.
6. Obey the rules above and most importantly, have fun!
If you have any questions, please post it at OOC or PM me and I will try my best to help you.
---
Taking place in...
Arcs are bundles of posts that you can organize on your own. They're useful for telling a story that might span long periods of time or space.
There are no arcs in this roleplay.
There are no quests in this roleplay.
Here's the current leaderboard.
There are no groups in this roleplay!
Welcome home, Promethean. Here, you can manage your universe.
Arcs are bundles of posts from any location, allowing you to easily capture sub-plots which might be spread out across multiple locations.
You can create Quests with various rewards, encouraging your players to engage with specific plot lines.
Settings are the backdrop for the characters in your universe, giving meaning and context to their existence. By creating a number of well-written locations, you can organize your universe into areas and regions.
Navigation
While not required, locations can be organized onto a map. More information soon!
There are no groups in this roleplay!
By creating Collectibles, you can reward your players with unique items that accentuate their character sheets.
Once an Item has been created, it can be spawned in the IC using /spawn Item Name (case-sensitive, as usual) — this can be followed with /take Item Name to retrieve the item into the current character's inventory.
Give your Universe life by adding a Mob, which are auto-replenishing NPCs your players can interact with. Useful for some quick hack-and-slash fun!
Mobs can be automated spawns, like rats and bats, or full-on NPCs complete with conversation menus. Use them to enhance your player experience!
Current Mobs
No mobs have been created yet.
Locations where Mobs and Items might appear.
You can schedule events for your players to create notifications and schedule times for everyone to plan around.
Add and remove other people from your Universe.
Orphanage
By marking a character as abandoned, you can offer them to your players as pre-made character sheets.
"Wait, let me finish my California Roll."
2 sightings
5A-N64
played by Imbecile
"I am so grateful to be here."
The Forge
Use your INK to craft new artifacts in Yggdrasil Online. Once created, Items cannot be changed, but they can be bought and sold in the marketplace.
Notable Items
No items have been created yet!
The Market
Buy, sell, and even craft your own items in this universe.
Market Data

Market conditions are unknown. Use caution when trading.

Quick Buy (Items Most Recently Listed for Sale)
None
Discussions
Topics

Replies
Views

Last post
Most recent OOC posts in Yggdrasil Online
There have been no posts in the OOC topic for this roleplay!