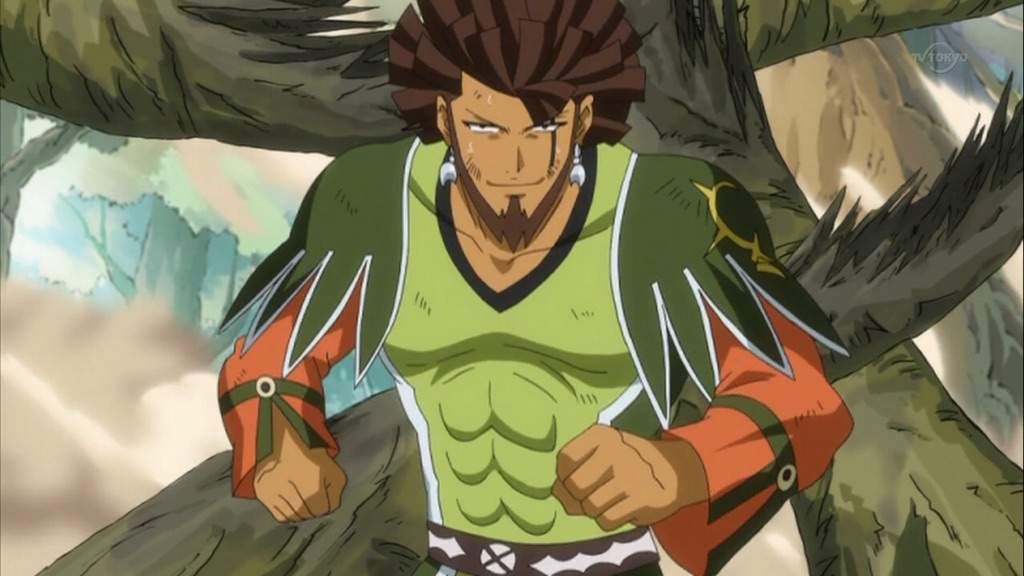 Name: Aaron Hartoch
Age: 21
Gender:Male
Race: Human
Appearance: Aaron is tan. With a dark chocolate brown head of hair. Aaron is 6'2, broad shoulders with a confident stance and demeanor. His clothes consist of a warm palette. You'll see him wearing a green tunic type thick shirt that slims along his torso with his sleeves fanning outward. Underneath he wears a black compression long sleeve shirt. For his pants, he wears loose cut fabric trousers. The loose material helps with his agility. He doesn't carry any visible weapons. However due to his abilities he can make them out of nature.
Equipment: Other than the clothes on his back, he carries a back pack on his person. The contents of said backpack is often a mystery as he is rarely seen taking things out of it. Those few who have seen objects being taken out have noted powders, wood, and plants are some of the contents within the backpack.
Abilities:(For those with magical affinity) Aaron does have a rather new ability. One he took on rather quickly. He is able to control nature with ease. With his new ability, Aaron has been a new threat. So much that he was kicked out of his previous town as he was seen as a menace to their society. It was then where Aaron found himself immersed in the woods. That was when he began to really develop his abilities and to this day he still finds new ways to manipulate his surroundings.
Personality: Aaron's personality is rather serious. Very cautious and reserved. Of course his personality now is a product of his upbringing. Before Aaron grew to the man he is today, he was a very happy boy. You would never see him without a smile, and people with go to him and feel at ease. That changed from the day Aaron was "gifted" with his abilities. Whether it was genetic or a freak accident, Aaron's life changed as he came to find out that the people he once considered friends and family, turned around and shunned him. Leading him to a path of obscurity. Of course this traumatic experience shifted the way Aaron saw the outlook of his life. He soon began to resent anyone who he once knew. A town hero turned loner outcast. Aaron deep down knows he still longs for acceptance.
Likes: Despite his past, Aaron still finds himself enjoying some of the same things he enjoyed. Some being chess, ramen, and hot saunas. Chess clears his mind as he enjoys a good puzzle. Ramen being his comfort food. He'll never turn down a nice bowl. Hot saunas are good for his skin, and is very relaxing.
Dislikes: He tends to avoid fire as he has had experienced where he was chanced out of a place with fire. He tends to stay clear of people with the fire affinity. Though it's not impossible for him to befriend them, he just doesn't go out of his way. Other than fire, Aaron doesn't really dislike anything. He's pretty open minded and tries to see the good in things even though he knows that's his weaknesses. In order to counter balance that, he comes off as aloof or indifferent.
Background: Aaron had a difficult background. Difficult upbringing. He thinks of his new found abilities as a blessing and a curse. His abilities have caused Aaron to evolve into a better person, however his resentment with how it happened really makes him wish he never had the abilities in the first place. After being forced out of his hometown and finding himself in the forest, Aaron has focused most of his time on travels. He does a lot of freelance work and tries to find clients that find the supernatural a useful society. Most of his recent work consist of constriction by manipulating wood into buildings. He helps with a lot of farmers as well as he is able to teach them ways to effectively grow their crops to their maximum potential. He now spends his time living in a small town outside of the big city. He often avoids spending time in the city as there isn't a lot of plant life there. If he's contracted there though, he isn't opposed. He's staying in a very small inn outside of the city useful for travelers in the like. He's been there quite some time now as there are a lot of jobs in the area. His life will soon change however, as he finds a letter addressed to him.
How well do you handle stress?: Aaron is very level minded. Even in situations where he is under stress, Aaron can keep calm. It's something he has had to work on since he was younger.