---
▬▬▬▬▬▬▬▬▬▬▬▬▬▬▬▬▬▬▬▬▬▬▬▬▬▬▬▬▬▬▬▬▬▬▬▬▬▬▬▬▬▬▬▬▬▬▬▬▬▬▬▬▬▬▬▬▬▬▬▬▬▬▬▬▬▬▬▬▬▬▬▬

---
░
░
░
░
░
░
░
░
░
░
░
░
░
░
░
░
░
░
│
│
│
│
│
│
│
│
│
│
│
│
│
│
│
│
│
│
│
│
│
│
│
│
│
│
✦ Name: Izumi Nao
✦ Nicknames: シカ Shika / Shika-chan (deer).
✦ Thoughts about youkai : Simply, they don't excist. They can't excist.. Even if i saw something looking like one.. it would only be my imagination playing tricks on my rational brain...
✦ Gender: Female ✦ Age: 17 ✦ Specie: Human
✦ Sexuality: Heterosexual
✦ Hex color:

#8aa56a


✦ FC: Chihaya Ayase
---
▬▬▬▬▬▬▬▬▬▬▬▬▬▬▬▬▬▬▬▬▬▬▬▬▬▬▬▬▬▬▬▬▬▬▬▬▬▬▬▬▬▬▬▬▬▬▬▬▬▬▬▬▬▬▬▬▬▬▬▬▬▬▬▬▬▬▬▬▬▬▬▬
--- A P P E A R A N C E


Nao is quite tall for a girl, 5'7 with a very elegant and slender figure. Long neck, pale skin and big brown eyes, almost russet chestnut. She does indeed have some similarities with a deer doe, and her looks might be the main reason for her nickname "Shika" as shika deer. Her nose is thin and sharp, mouth is quite small and cute with plum lips, and often tensed together in a resolute expression. Her strawberrie blonde hair is kept all natural, just down, looking a bit dead and boring. And she tend to look very "plain" in her clothing as well. Often wearing school uniform, work out outfit or something unisex (jeans and tshirt). She is not a very "girly" girl, and thus not very popular with boys. But that might be because of her hight (she is taller than some boys) and also for her role as a "leader". People have a hard time finding the real Izumi Nao behind her strong facade...



H A B I T S


★ Wrinkling her nose when worried ★ Opening her mouth when being surprised (looking like an idiot) ★ Using a very old-fashion language ★ Don't use swear or curse words at all (she can't bring herself to utter them.. even if she tries - it's impossible!) ★ Singing when she's alone



L I K E S


✔ Nature ✔ Flowers and plants ✔ Animals ✔ School ✔ Singing ✔ Running/jogging ✔ Soccer ✔ Her siblings ✔ Her grandmother ✔ Tea ✔ Dogs and puppies!!! ✔ Science and academics / learning ✔ Psychology ✔ Helping others ✔ Reading reality-based books (facts) ✔ Playing cards-games and chess ✔



D I S L I K E S


✘ Feeling of helplessness ✘ Giving up ✘ Sweets / candy ✘ The dark ✘ Fairytales ✘ Vivid imagination ✘ Troublemakers ✘ Decisions anxiety ✘ Coffe ✘ People who speaks bad of "her" home village ✘ Being touched by surprise ✘
--- "Sometimes the strongest among us are the ones who smile through silent pain, cry behind closed doors, and fight battles nobody knows about"



| Natural leader | Intelligent | Unselfish | Mature | Rational | Caring |



Nao is a born leader, the oldest of 4 siblings, and she is quite talented in making order out of chaos. School president, organizer of the study circle group, captain of the girls soccer team, and the list goes on. Some might think she is strict and boring / mature (acting like an adult) but she is also actually guiding others who might need it. Watching over them like some kind of babysitter / guardian. She is helpful, responsible and unselfish. Resulting in Nao taking on too much trying to be everywhere and ending up putting others before her own needs.

She is smart, perceptive and polite. Knowing how to keep up a stimulating conversation and how to stand up for herself as well as others. But despite being intelligent and in the top of her class - Nao is very humble. She adapts to her company, and you will never see her brag or show off her brain. She is very strong-willed and stubborn tho! Once she sets her eyes on a goal - she turns very focused and determined. Giving up is not an option. Nao is a very hard worker, and really pushes her limit from time to time (once again, putting her own needs aside). Another one of her traits is how she insists in handling things on her own. She would not hesitate to help others- but she is quite prideful in taking care of herself. Thinking she is stronger than she actually is. And she don't want to bother others with her problems.



Under her "strong" and strict facade is a faguile baby bird - on the edge of braking. She is quite unstable from time to time, desperately trying to imprison her emotions and prevent her tears from bursting out of her eyes. I don't think Nao have any "real friends", after all - she won't show people her true self. Sure, she loves the people around her and cares for them with all her heart - she knows them inside out, but they don't know her at all... She is always putting on her act and taking on the leader role. And even if she acts all grown up and responsible - i do think she is just a lonely child on the inside.

Strengths:
Physically fit : Her tall and slender body is surprisingly strong as a result of playing soccer and doing a lot of running/jogging. She is also agile and fast.
Her voice : Nao has a beautiful voice when singing. Its just so filled with emotions and so... fragile.. but with a stable sense of pitch at the same time. Her talking voice is quite nice as well. It's just pleasant to listen to.

Weaknesses:
Alcohol : It makes her drowzy and sleepy.
Other "leaders" : When meeting someone older / with a leader personality stronger than hers - Nao simply turns distant and tense (scared/confused), not knowing how to behave.
The dark : Nao is scared of the dark. Quite silly. Not that she believes in youkais or any of the stories her grandma tells her. But she is simply uncomfortable with not seing her surroundings.
---
▬▬▬▬▬▬▬▬▬▬▬▬▬▬▬▬▬▬▬▬▬▬▬▬▬▬▬▬▬▬▬▬▬▬▬▬▬▬▬▬▬▬▬▬▬▬▬▬▬▬▬▬▬▬▬▬▬▬▬▬▬▬▬▬▬▬▬▬▬▬▬▬
---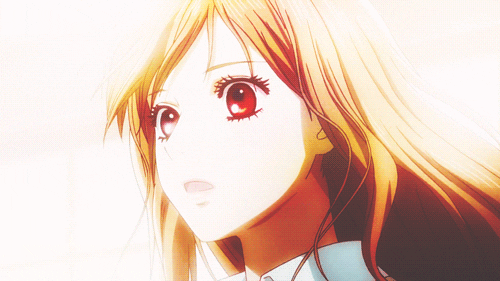 H I S T O R Y
Nao is born and raised in Komorebi, the little forest village. It's her home and she do treasure it with all her heart. This is where her family is, this is where her beloved forest is, and this is where she feels safe and free. Nao was the first child to her parents, being followed by two little brothers and one little sister. Her parents where very loving and caring at first, but then they simply got lost in their work. Most of the time being away on business trips and staying in other cities. Leaving their 4 children with their grandmother.. Not that Nao is particularly sad about this - she loves her grandmother, probably even more than she loves her parents..

Nao had a normal upbringing (for a child in the forest village), she heard stories about youkai, helped her grandmother take care of her siblings, went to school in the nearest town, and got top grades. She just found her role in the little village, like a fish in the water. She grew older and started to take on more responsibilities. Helping out with the festivals, ceremonies and the activities of Komorebi. She even got a part time job, helping kids out with their homework. Now, she is 17 and is soon about to make the biggest decision of her life. Stay in the forest village or go to university in another city (far away from home). Her brain is telling her to break free and do some good, develope her intelligence further and become something big one day. But her heart wants to stay with her grandmother and siblings.. in the little cozy village she grew up in, spent all her life in, and not to forget the beautiful forest surrounding it!... It's her beloved home...




What do i think of youkai?



Nao is very sure about the fact that youkai don't excist. It's just fairytales, misunderstandings (maybe someone saw an animal in the forest and told the next of a monster and so on...) and a way to scare little children in to obeying their parents. Nao did not even believe in them as a child - even if she grew up being buried in tons and tons of youkai stories (her grandmother is one of the must cunning in the subject, being one of the bigger sorces and sharing stories about youkai to the whole village). Sure, Nao listened to the stories - and she knows most of the japanese folklore creatures by heart. Well, she knows the rumors, fantasy/imagination of them... Because after all - they are not real.

"Shika" loves the nature, it's where she feels at ease. Spending most of her freetime out in the forest alone, she is even more sure about her disbelief in their excistense. If they'd excisted - she would have noticed by now... So when hearing about this "dare" to go look for the abandoned town - she could not resist. After all, she have to be the rational one. Plus, she have to look out for the others...



Family:



Nori (little sister) 11 - FC Hisanuma Sayu
Jun (little brother) 13 - FC Yukine
Taru (little brother) 15 - FC Takigawa Yoshino
Momoe "Obachan/Baba" (grandmother) 63 - FC Ultear Milkovich (old)