---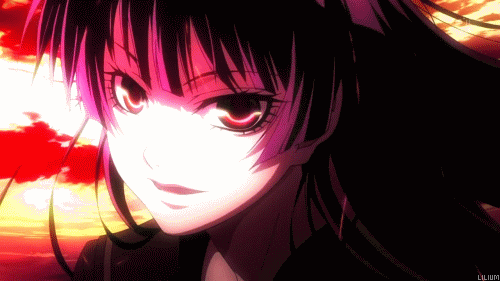 ░
░
░
░
░
░
░
░
░
░
░
░
░
░
░
░
░
░
│
│
│
│
│
│
│
│
│
│
│
│
│
│
│
│
│
│
│
│
│
│
│
│
│
│
✦ Name: Rinu- long rain. Amaya - night rain
✦ Nicknames: Maya, May, Rin, Rainwoman, Bad luck.
✦ Gender: Female
✦ Age: After a few centuries, one forgets to count.
✦ Specie: Ameonna, Youkai
✦ Sexuality: Quoiromantic
✦ Hex color:

#783772


✦ FC: Yuuko Kanoe
--- A P P E A R A N C E


Amaya is "surprisingly" short, 5'4 but with a skinny silhouette that makes her appear taller when seen from a distance. She is not very pretty to be honest, pale skin like a corpse that's been lying in water for a while. And intensive red eyes with some mean wrinkles around - making her face look truly horrifying.

Despite her rather dead appearance, she can be extremely seductive when hunting her victims. Especially when singing - then she turns into this fair maiden with a magnetic / hypnotizing beauty. Her hair is dark plum purple with an oldschool traditional japanese fringe. She normally wears black dresses, on rare occations a kimono.



H A B I T S


★ Licking her fingers/hands (well that's what ameonna's do...) ★ Winking with one eye ★ Not using any honorifics (treating everybody as equals) ★ Starts singing songs when she finds the lyrics fitting to the conversation ★ Refer to song lyrics, old poems etc when talking ★ Smirking to herself when keeping her thoughts a secret ★



L I K E S


✔ Rain ✔ Water ✔ Rainbow ✔ Nature/Flowers/Plants ✔ Singing ✔ Swimming ✔ The dark ✔ Bad weather ✔ Alcohol ✔ Teasing ✔ When humans pray to her ✔ Being asked for help ✔ Compliments (melts her "heart") ✔ Spicy food ✔ Poems ✔ Having company for a change ✔ Salty food ✔ Alcohol ✔ Dogs / foxes and wolfs ✔



D I S L I K E S


✘ Shrines ✘ Being blamed for bad luck ✘ Sunshine ✘ Humans (sometimes) ✘ Life itself ✘ Thinking about the past and the future ✘ Flying (scary) ✘ When people avoid her, because they are afraid of "bad luck" if they get near her ✘ Being ignored/forgotten ✘ People who think they are better than others = egotistical ✘ Modern music and technology.. anything modern really ✘
---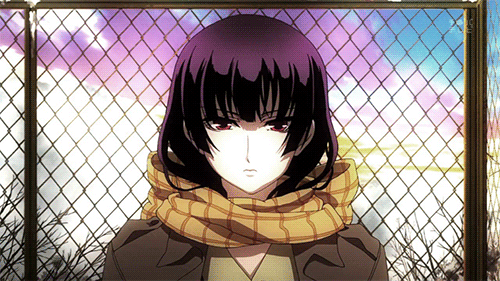 P E R S O N A L I T Y




| Sadistic | Teasing | Gloomy | Actress | Anxious | Honest |



First (most important) thing to mention about Amaya is her acting skills, or just her "two-faced" personality. Sometimes it's really just like flipping a coin and hoping for the "harmless" Maya and not the sadistic cold one. Even if she once was a human - i do believe her humanity is far gone, or lying buried somewhere "sleeping" deep deep down. Amaya is often very bloodthirsty and selfish, teasing and finding others in pain/humiliation to be the most entertaining thing. She is not ashamed to cause others discomfort, even so - she hate it when people avoid her.

Maya is extroverted and charismatic (once again - she's an acress) but she can also be very gloomy and melancholic. She is not very fond of life itself and often joke about death and terrible things (like murders) like it's an everyday meal for her. She is anxious and negative - always pointing out everything that can go wrong and possible ways to die in the action. Being a "bad luck bringer" she is used to being blamed for bad luck. Often she can't defend herself - but on rare occations she will have the pleasure to speak in her favor. And boy is she good at playing "innocent" - often by being brutally honest. A combination comical for most, but it have shown to be very effective.

Maya is devious. By this, i mean she will keep some thoughts, "pranks/teasing/harming", to herself before she acts them out. But she is not in anyway a lier. She sticks to her words, play by the rules (when not hunting for victims that is) and to her friends - she is loyal like a dog. Amaya is quite the interesting company, often giving people another view on things. She is as "refreshing" as a rain shower in the hot summer. She is reliable and intelligent and it is not like she will be scared away by some conflict between youkai species / rumors about what has been done in the past. She is always judging people in the present time. You can basically hit her in the evening, and by the morning she will greet you still.

She do have a soft side. The other youkai might tease her and say it's the crumbs left from her time as a human, but its not a side they witness too often. Treat her with kindness, respect and throw in some compliments - and you will have her blush and go all mashed potato. She is not very interesting in this "love" thing tho or have any greater interests in sexual actions (like many of the other youkai). Even so - she uses her seductive side, or her singing voice, to lure out victims. She won't go any further with them tho. If not drowning them counts as a "making love" act.

When speaking to Amaya, you will notice how she often refers to song lyrics or poems. That's just the way she is - philosophic and creative. If you are lucky she will even start singing on some song, just a few rows to state the lyrics and get the conversation in the right "mood". Another thing that's quite peculiar with this ameonna, is her food choice. She loves spicy food! A tube of wasabi to go with the rice - add some alcohol and she's as happy as can be.

Strengths/Powers:
Ameonna's have an enchanting / hypnotizing voice they can lure out humans victims with and make them drown themselves. The effect is weaker on other youkai tho - probably just make them feel. something. Obviously ameonnas have power over rain and water - this is just Amayas true element and were she feels at ease. She won't use this "rain thing" very often tho - just when she feels like it or have been prayed to. Another power of their kind is tears. Don't cry (especially not when it's raining) - she will have full control over you. Last, but not least, ameonnas are famous for causing bad luck.

Weaknesses:
Amaya is weak against flying and speed - making her motion sick. Another thing i will consider a weakness of hers is compliments. And possibly her "falsely considered" low rank as a youkai. Ameonna's are a cloud in the morning and rain in the evening. This means the time of the day is decisive whether her powers are strong or not.
---
▬▬▬▬▬▬▬▬▬▬▬▬▬▬▬▬▬▬▬▬▬▬▬▬▬▬▬▬▬▬▬▬▬▬▬▬▬▬▬▬▬▬▬▬▬▬▬▬▬▬▬▬▬▬▬▬▬▬▬▬▬▬▬▬▬▬▬▬▬▬▬▬
---
H I S T O R Y
Maya was once a human, from the ancient and traditional Japan a very long time ago. A time when people believed in youkai and even prayed for peace by offering them human sacrifices. Maya was a servant in one of the smaller villages, a location which had been suffering from a dry period making all the growing fields die out. The villagers prayed to the rain goddess and after a long time with no luck - they decided it was time for a human sacrifice. Maya was the unlycky little "lamb" whom they drowned in what was left of the little stream. That night - the rain started to pour down like never before. And Amaya woke up, once more. This time as a youkai - an Ameonna.

For many years she stumbled in the unknown dark - killing human after human and causing rain and bad luck to fall upon those close wherever she went. One century passed before Amaya found the little village near Komorebi, that was the youkai village. At last she'd found people who where like her. They had the ability to calm her, raise her and educate her in the life of an Ameonna. She transformed from human to youkai in their guidance.

At first she had a pretty high status - ameonnas was considered to be a goddess of rain - and the humans prayed to her and made her a shrine in each and every village. With time, the ameonnas got a bad reputation, as humans stopped believe in the fairytales about youkai. Her kind was despised rather than prayed to, and they became the omen for bad luck. Ignored / avoided / abandoned and hated. Sure , Amaya still recieves prayers from time to time - and when she does she will carry out their wish with pleasure.




What do i think of humans?



I do enjoy hurting them, too much.. Often luring them out with my voice and make them drown themselves. Sometimes ill let them survive - sometimes not. Depends on my mood really. But that doesn't mean i will not answer their prayers, and save them from time to time as well.. Humans and i - we really have this love / hate relationship you know?
x
x

FC : Yuuko Kanoe
Played by : Emmyz
Hex code :

#783772


Time zone : UTC/GMT + 2