---
---
---
---
"You know, my dad has a yacht. And owns a country club."
---
---




Theme Song(s)


Here Comes the Winner | Dance Gavin Dance



Name


Leonard N. Prince.
The N stands for Normand, which he absolutely hates. The few who know his middle name are either very close to him or sworn enemies of his. There is no in-between.



Nicknames


Prince | He hates both his first and middle name, but he loves his last name. More often than not he'll introduce himself as "Leo Prince," then follow up with "but everyone just calls me by my last name-- Prince."
Leo | Those who refuse to call him Prince usually call him Leo. If they don't call him Leo, they probably call him by his full first name, which is a good way to frustrate him. If you call him by his middle name--especially in front of other people--that's a very good way to frustrate and embarrass him.



Age


Fifteen, though he looks older than he is so people often mistake him for a senior.



Gender


Male.



Reputation


Handsome and athletic, but absolutely full of himself. He has a reputation for being obnoxious and has often been caught looking in the bathroom mirror, admiring himself in-between class periods.



Sexuality


Bisexual.



What will you use the Genie app for?


Leo wishes to be the most popular person in school, and for all the girls and boys in the school to fall in love with him.



FaceClaim


Kanie Seiya.


---
---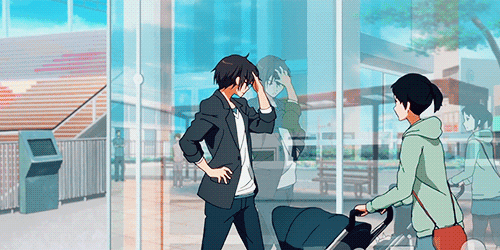 ---
---
"Yeah, I know. But don't stare at me for too long, now-- you'll fall in love."
---
---




Height | Weight


5'7" | 132lbs



Hair Colour


Chestnut brown.



Eye Colour


Still brown, but a tad bit lighter than his hair.



Physical Description


Leo, despite his height, is very handsome. He has bronzed skin and brown eyes that shimmer when the light hits them just right. His hair is soft and silky; he washes it with only the best hair cleaning products. He's decently muscular and participates in many athletic activities, though he's certainly no pro. His face is well proportioned as well as his figure.


---
---
---
---
"Wh-what are you talking about? I've never been in a play in my life. I've never even seen one. Plays are lame."
---
---




Personality


Narcissistic | Obnoxious | Gullible | Tactless | Kind | Secretly Insecure



Likes


Being Complimented | Nothing pleases a narcissist like being told how great he is.
Summer | It gives him an excuse to take his shirt off and show off his muscles.
Teddy Bears | Not many know this, but he still sleeps with his childhood teddy bear (he calls her Tinkerbell) and becomes very flustered when people insult him for it
Theater | He has a secret love for acting and dreams of being the best actor this world has ever seen. He's often studying plays and looking for places outside the school to audition, and surprisingly enough, he makes a very good actor. He hides his love for acting because he fears it's dorky, but he has been caught practicing his lines.
Children | Leo loves kids, and is surprisingly good with them.



Dislikes


Having His Flaws Pointed Out | He has many of them, so it's not like this is a rare occurrence. It has to be a valid flaw, however. If someone were to call him ugly he'd probably laugh and flip his hair. But when legitimate flaws are pointed out, he'll get very flustered and try to deny everything. (Very poorly, I might add.)
Seafood | He hates the taste of seafood. He absolutely hates it.
Being Ignored | That's probably one of the best ways to irritate Leo-- just ignore him and watch the magic happen. Doesn't matter if you ignore his texts or you don't respond when he talks to you in the hallway; he loathes being ignored.



Habits


Running a hand through his hair
Looking in the mirror (he carries a compact mirror around in his pocket at all times)
Humming musicals



Flaws


Gullible | Narcissistic | Desperate for compliments | Comes off as uncaring



---
---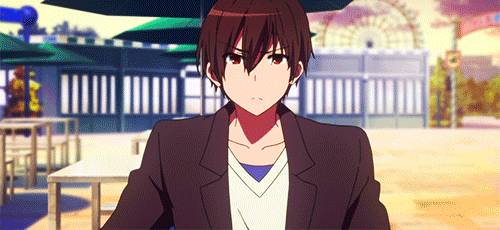 ---
---
"D-don't call me Leonard! Just Prince. ...Or Leo. I guess. Preferably Prince."
---
---




Romantic Interest


TBD



Character Opinions



Katana Urihami:

Nana Osaomi:

Jun Konami:


"Oh, Jun's pretty sweet! My parents did work at her orphanage, so we've known each other for a long time-- and even now, we're neighbors. How cool is that? ...I-It seems like something's wrong where she lives, though..."



Luka Anatoly:

Ikari Hisatoka:

Imogene Taft:


"It'd be a shame if someone as beautiful as me got sick, so I avoid her as much as possible."



Kirie Okonogi:


"Well, we talked a lot before, but after she broke up with Luka... I guess I'm not so sure where we stand."



John Skylar Corese:


"Skyler? He's a total freak. ...Well, I mean, people are interested in different things. Kudos to him for being upfront about it. B-but you never heard me say that, okay?"





History



Leonard Normand Prince was born into a wealthy family. He's the youngest of three, having grown up with a pair of twin sisters. His upbringing was rather normal-- his parents were happily married and the family didn't have many problems. Or at least, no one had any problems but Leo. When Leo's parents weren't looking, his two older sisters would constantly torture him. For years, they've made fun of everything he's ever loved and every flaw he's ever had, causing him to be insecure about almost everything. They're the reason he hides his love for drama, they're the reason he quit the school newspaper, they're the reason he hates his name, and they're the reason he acts so obnoxiously confident. He hates the fact that he's insecure because he knows it gives them the satisfaction, so he puts on a front to pretend they're not affecting him. The only real thing he has confidence in is his appearance, and he holds that as close as he possibly can. When he's feeling insecure or unsure, he'll look in the mirror and tell himself that there's no reason to be insecure when he's so gorgeous. If you pay attention, you'll notice he looks in the mirror at least five times a day.

For years, they made his school life hell. They constantly spread rumors about him and told all of his secrets-- his crush, the fact that he still slept with a teddy bear named Tinkerbell... No one ever wanted to be associated with him. He was very lonely. They attended a private school, and he knew his sisters were too stuck up to attend public school, so one day he approached his parents and begged them to transfer him to public school. It took some convincing, but they agreed. He was actually terrified of public school, but anything was better than being in the same school as his sisters. In private school he'd heard many rumors about public school, and being quite gullible he believed them all. Going in, he was under the impression all of the kids were young, uncultured punks with no morals and the teachers were all unmotivated and inefficient. This is his first year in public school so he still hasn't declared this false, but he did vow on the very first day that he was going to make his name known in this school-- and he wasn't going to be known as the fool. He aspires to be the most popular student in the entire school.



Other


Nothing as of right now.