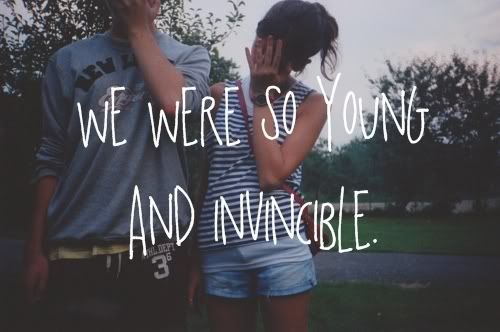 soulmate

- [noun] with whom one has a feeling of deep or natural affinity, similarity, love, sex, intimacy, sexuality, spirituality, or compatibility; twin flame or twin soul, which is thought to be the ultimate soulmate; the ultimate soulmate is the one and only other half of one's soul.
Every one in the world has their soul mate. That one person who makes them complete, makes them happy, makes all the bad stuff worth it and the good stuff even better. Here in Arcadia, Oregon, love is everywhere. The kids are falling in love, the adults are falling in love. Although some may be falling out of love, some may fight, some may be reduced to tears and utter worthlessness, never forget: your soulmate is still out there.
Here in Arcadia, Oregon, love is dominant in everyone's lives. The shop keepers, business owners, the teachers, the students - they're all falling in love, out of love, and everything in between. Everyone has their soulmate, their "perfect" song, and their secrets. Will your love last? Or will it burn out like every other firework show? They always say that soul mates never stay - all they do is appear in our lives for a moment and change them. Forever.
The first kiss stole the breath from my lips. Why did the last one tear us apart?
Canon application
PM ME THIS INFORMATION
Character Wanted as subject title
In Character Posting sample:
Have you read the rules?:
Don't like any characters we already have made but you are interested in this rp?
PM ME! I will be happy to work with you and make a new character.
Basic information I need.
Character Name:
Character Appearance: (Pictutes preferred. No Anime)
Character Age:
Character Bio [history, personality, sexual orientation, job, be as descriptive as possible]:
Character's Secret:
In Character Posting sample:
Have you read the rules?:
There's no such thing as a perfect person, therefore, there is no such thing as a perfect character. That's what secrets and plots are for. Stick to your character bio.

Keep your grammar and spelling as perfect as possible. Everyone slips up, but constantly spelling wrong and forgetting punctuation is ridiculous.

Give a warning before posting smut- as GM, I don't give a damn if it's there, but other roleplayers do. Make sure to respect that.

I'll be more than happy to talk to you about your major plots, please make sure to check with me before you do anything big (i.e. marriage, pregnancy, mass killing spree, etc).

No reservations. I won't be accepting on a first come first serve basis. If you send me an In Character paragraph sample, it doesn't mean you got the character. I will accept according to the best one. The best sample doesn't have to be the longest. It just has to show that you know the character better.

Welcome ALL new members and talk to them even after introductions - build friendships and build rivalries!

If you've read the rules, put your favorite band/artist on the application, please.

Use your imagination and develop your character. Give them interests. Add something dirty to their past. Give them some depth - if you need help with that, be sure to contact the Me and I'll be more than happy to help!
Taking place in...
0 posts here • Page 1 of 1
0 posts here • Page 1 of 1
Arcs are bundles of posts that you can organize on your own. They're useful for telling a story that might span long periods of time or space.
There are no arcs in this roleplay.
There are no quests in this roleplay.
Here's the current leaderboard.
There are no groups in this roleplay!
Welcome home, Promethean. Here, you can manage your universe.
Arcs are bundles of posts from any location, allowing you to easily capture sub-plots which might be spread out across multiple locations.
You can create Quests with various rewards, encouraging your players to engage with specific plot lines.
Settings are the backdrop for the characters in your universe, giving meaning and context to their existence. By creating a number of well-written locations, you can organize your universe into areas and regions.
Navigation
While not required, locations can be organized onto a map. More information soon!
There are no groups in this roleplay!
By creating Collectibles, you can reward your players with unique items that accentuate their character sheets.
Once an Item has been created, it can be spawned in the IC using /spawn Item Name (case-sensitive, as usual) — this can be followed with /take Item Name to retrieve the item into the current character's inventory.
Give your Universe life by adding a Mob, which are auto-replenishing NPCs your players can interact with. Useful for some quick hack-and-slash fun!
Mobs can be automated spawns, like rats and bats, or full-on NPCs complete with conversation menus. Use them to enhance your player experience!
Current Mobs
No mobs have been created yet.
Locations where Mobs and Items might appear.
You can schedule events for your players to create notifications and schedule times for everyone to plan around.
Add and remove other people from your Universe.
The Forge
Use your INK to craft new artifacts in Young & Invincible, We are Kids In Love. Once created, Items cannot be changed, but they can be bought and sold in the marketplace.
Notable Items
No items have been created yet!
The Market
Buy, sell, and even craft your own items in this universe.
Market Data

Market conditions are unknown. Use caution when trading.

Quick Buy (Items Most Recently Listed for Sale)
None
Discussions
Topics

Replies
Views

Last post
Most recent OOC posts in Young & Invincible, We are Kids In Love
Is this one going to start?
I don't know what happened but I'm pulling my character. I don't like to have to many character especially when there hasn't been a peep in a few weeks. Good luck with your RP I hope that whatever it is gets worked out.
Well I submitted the character, you want me to post it here?? confused.@_@
Oh I see.
Well, Just post the character sheet and we can discuss it here. We'll both eventually have enough ooc posts.
Flume when your new to the site you can't reply to PM's till you've made a certain amount of posts in the OOC's. I don't recall how many, I wouldn't know this if I hadn't asked one of my friends so I'll pass the info to you :P. Hope that helps.

Edit:

I made a character but I can't post it to you because I'm new too and can't send PM's yet. I hope she's alright.
To those whom have messaged me, for some reason I cannot reply. The reply button doesn't show.
I've seen all messages so just ask questions on here and when I see what's going on with that I'll reply to the characters that have been submitted via pm
I know the introduction page seems a little confuzing, just leave your questions here and I'll try to answer them as soon I can!