Cameron is an NPC, so anyone can played her. But I might be the one to use her more than anyone else.
General Information
Image?
Name?
Cameron (Cam) Shaffer
Age?
17
Gender?
Female
Blood Type?
A+
Why you're here?
Cameron was already Roland's maid ever since Secondary School.
Level?
3rd Year
Master Assigned?
Roland Croisseux
~~~
Eyes and Hair Color?
Cameron is a slim teenage girl with pink hair and brown eyes. Her hair used to be brown, but when she entered Masuta Academy, Roland made her dye her hair. She puts her hair into two high side pigtails and her hair is also wavy.
Dressing Style?
Cam likes wearing comfortable clothes such as long big knitted sweaters...
Appearance?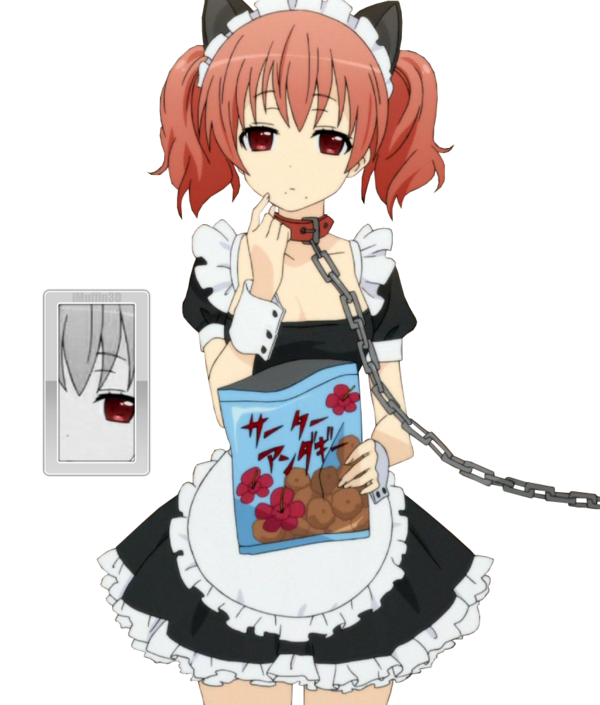 Weight/Height?
51 kg, 163 cm
~~~
Likes?
...
Dislikes?
...
Habits?
...
Personality?
Cameron appears to be a very simple-minded, sometimes emotionless, girl who loves eating. She has trouble making friends (although it doesn't bother her that much). Though she appears to be "zoned out" most of the time, she's actually very clever and observant.
~~~
History?
...
Birthplace?
Sydney, Australia
Ethnicity?
Fully Australian
~~~
Other?
She has no siblings.
Cam is like a "doll" to Roland.
Subjects?
In school - English 3, Trigonometry, Modern World Studies, Physics, Game Design, Cooking
After School - Dance, Cheerleading