---
「Are the streets you're walking on
A thousand houses long?
Well that's where I belong
And you belong with me
Not swallowed in the sea 」
_
---
░
XXXXXXXXXX
░
XXXXXXXXXX
░
XXXXXXXXXX
░
XXXXXXXXXX
░
XXXXXXXXXX
░
XXXXXXXXXX
░
XXXXXXXXXX
░
XXXXXXXXXX
░
XXXXXXXXXX
░
XXXXXXXXXX
░
XXXXXXXXXX
░
XXXXXXXXXX
░
XXXXXXXXXX
░
XXXXXXXXXX
░
XXXXXXXXXX
XXXXXXXXXX
XXXXXXXXXX
░
XXXXXXXXXX
░
XXXXXXXXXX
░
XXXXXXXXXX
░
XXXXXXXXXX
░
XXXXXXXXXX
░
XXXXXXXXXX
░
XXXXXXXXXX
░
XXXXXXXXXX
░
XXXXXXXXXX
░
XXXXXXXXXX
░
XXXXXXXXXX
░
XXXXXXXXXX
░
XXXXXXXXXX
░
XXXXXXXXXX
░
xx
T

here is a tiny speck in the middle of the Pacific Ocean called Yokokawa. It's a seemingly insignificant island, a city full of hustle and bustle but small enough to feel quite quaint. Cut off from most civilization, Yokokawa serves as a fisherman's hub of commerce, attracting ships from all over the world to its ports. The locals are incredibly friendly, the sunny shores always beautiful, and there are plenty of ways to keep busy on land. Most would believe it to be heaven on earth, and not many who visit are eager to leave.

And those who live there don't often leave, Yokokawa being the only home a majority of them have ever known. To youthful hearts that long to explore the world beyond its shores, the island city could be described as being horribly uninteresting. And, in their boredom, a few local children decided they'd go for a walk. It was this choice that lead to their discovery of a shop they'd never seen before, tucked in between two large stores on the edge of town. Having lived in Yokokawa for most, if not all, of their lives, such a finding was strange. After all, it wasn't every day that their city got a new anything, and they would have certainly noticed the store had it been there for a while. Curiosity peaked, they stepped inside, only to find their hopes of an interesting find dashed, as it was merely an antique store selling garbage that should have been thrown out ages ago. Before they could leave, the somewhat creepy man behind the counter attempted to sell them odd trinkets they'd never heard of nor wanted. However, his final offer caught their interest.

Each ended up buying a lava lamp, ones that the man had obviously been itching to get rid of. He'd even lowered the price for them, making their purchase practically free. Strange as the store was, the gift had been appreciated, and had found a place in each child's bedroom. They thought nothing more of the lamps... That was, until the children woke up in the middle of the night to a blinding light illuminating their rooms. The lamps were the source of this sudden brightness, swaying back and forth as they only seemed to glow more and more. The children watched as the blobs within slowly began to fuse together to form what resembled a human figure. And then, before their eyes, their new lamp shattered into pieces.

Weird as that may have been, things only got stranger. For, sitting in the shards of glass that had landed in their floor was a person they'd never seen before. Had they... emerged from the lava lamp?




x
x

---
░
░
░
░
░
░
░
░
░
░
░
░
░
░
░
░
░
░
░
░
░
░
T

here's much to know about Genies. They're fascinating creatures, lacking a dull bone in their bodies. In fact, one could describe them as being in a constant state of hyperactivity. Whether or not their energy knows bounds is up to debate. Sugar only seems to make matters worse, even if you don't believe that worse is possible, so avoid feeding them any sorts of sweets at all costs.

Genies are also extremely loyal, often to a fault. They will get unrelentingly attached to their masters, much like a faithful dog, or sometimes more like a very persistent piece of gum stuck to your shoe. To get them to ever truly leave you alone is a nearly impossible feat. I mention gum because, once out of their lamps, there is no getting them back in. They're under your care from that point on. The only way to get rid of them is to use up all of your wishes, and even that will take a little while. After using their magic to grant you a wish, they'll feel strained and will need a few hours of down time before using their wish granting abilities again.

Their magic also extends a bit beyond granting wishes. They have a small number of party tricks that they can perform, ones beyond human ability such as hovering a few feet off of the ground and being able to teleport very small distances away. This part of their magic never gets worn down, even after they've just granted a wish.

On to the part you care about - are they really magical? Indeed, and they can grant you almost any wish... within reason, of course. No raising the dead, no world destruction, and no asking for more wishes. Unfortunately, most wishes come with a price. Never a life, as that would be harsh, but you might notice a few of your small belongings have disappeared. And, where do they go, you may ask? Back to the creator, as this is their way of profiting from the Genies.

However, it is extremely important you know what happens to your Genies once you use up your three wishes. After draining themselves of their magic in granting you this wish, there will be a sudden flash of light and, when things return to a state of normalcy, you'll find that they are gone. No one exactly knows where they go, but it hardly ever seems to stop people from making their wishes.
xx
---
░
░
░
░
░
░
░
░
░
░
░
░
░
░

U

nfortunately for our main cast of characters, they are unaware of just how illegal the possession of a Genie is. This is because of the way in which they are made. For a Genie to be brought to life, half of a human soul must be used, leaving the owner's body in a vegetated state. Genies are created with no memory of who their consciousness last belonged to, though they do often share personality traits with the former owners of their souls. The act of stealing someone's life in order to make a profit has always been a disgusting one, and thus the creation of a Genie is both a moral and federal no-no.

And, after finding that the store owner/Genie creator skipped town, some of the kids may have an idea of the trouble they're in for. However, that's not all of the bad news. The arrival of two undercover FBI agents (NPCs unless asked to be played) on the island of Yokokawa, their mission to arrest the missing store owner, could cause a few more problems.

Can these children work alongside one another to make things right, or will their attempts fail, ending in chaos and endangering everyone involved?
x


x

x
---
x
x
x
x
Takeshita Toshikuni
17
Male
Human #1
FC: Mamura Daiki
Taken - Buggleuggy
x
x
x
x
Anya
17
Female
Genie #1
FC: White
Reserved - BespectacledBeauty
x
x
x
x
Chisa Hamasaki
15
Female
Human #2
FC: Mikuru Asahina
Taken - Slcam
x
x
x
x
Park Jae-Jun
16
Male
Genie #2
FC: Kirito
Taken - Pieluver
x
x
x
x
Isao Maruyama
16
Male
Human #3
FC: Kou Mabuchi
Taken - Alliqua_Dark
x
x
x
x
Elise
16
Female
Genie #3
FC:
Reserved - RubyTuesday
x
x
x
x
Ueno Jun
16
Female
Human #4
FC: Suzume Yosano
Taken - Mac n Cheese
x
x
x
x
Minomake Konduklein
17
Male
Genie #4
FC: Shinrei Tantei
Taken - Skwidge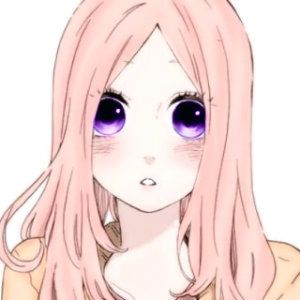 x
x
x
x
Charisse Evonne Sinclair
16
Female
Human #5
FC: Suiren Shibazeki
Taken - Alise120
x
x
x
x
Riley Marison
16
Male
Genie #5
FC: Akihito Kanbara
Taken - Fetch
---
❤ RESERVATIONS || You can reserve any open character in the OOC - it'll work as first come first serve. If all of the roles happen to be taken and yet you still want one, know that I'm not opposed to adding another character pair. If there's no one to partner up with your character, I'd be down with making a second. Anyway, when reserving in the OOC, make sure to include the name of your face claim (anime!!!) and the passcode that I've hidden in here. ;) You've got 48 hours from there to submit a WIP, just so I know you're working on it. If you're a bit slower when it comes to making stuff, I totally understand, just make sure to submit something in the time limit so that I know you're working on it.

❤ CHARACTERS || Alright, so I'll be putting a CS up soon, but don't feel like you have to use it. I kind of stink at coding anyway, so feel free to use whatever looks good. That being said, I adore a good lookin' character sheet, so do your best to make 'em nice. OH! I also wanted to mention, though I said Genies are really hyper all the time, you don't have to make them happy all the time. I just meant that they have fires in their bellies, so don't let that bit of description define who your characters are.

❤ ACTIVITY || Please, please, please don't join and then leave. I actually worked pretty hard on this, believe it or not (the coding whipped my wimpy butt), so I'd love to see it succeed. But, the only way that can happen is if everybody who joins actually participates. I'm expecting about... maybe two posts a week? Again, I'm a bit of a poky puppy myself, so just let me know if that could be an issue for you and we can work something out. As long as I know you're trying and won't quit on us~!

❤ CONTENT || I'll accept a little bit of swearing, but nothing overboard. This is lighthearted after all. And... well, I mean, I'm okay with gore, but I don't see why you'd need it in the context of this story. Oh! And those two posts a week should be around 500 words if you can. Just do your best!

❤ OTHER || Ah, here's what you've been waiting for. In the OOC, when reserving your character, copy and paste one of these hearts and put it somewhere, and then gimmie a cute gif of your favorite animal!
---
Taking place in...
9 posts here • Page 1 of 1
9 posts here • Page 1 of 1
Arcs are bundles of posts that you can organize on your own. They're useful for telling a story that might span long periods of time or space.
There are no arcs in this roleplay.
There are no quests in this roleplay.
Here's the current leaderboard.
There are no groups in this roleplay!
Welcome home, Promethean. Here, you can manage your universe.
Arcs are bundles of posts from any location, allowing you to easily capture sub-plots which might be spread out across multiple locations.
You can create Quests with various rewards, encouraging your players to engage with specific plot lines.
Settings are the backdrop for the characters in your universe, giving meaning and context to their existence. By creating a number of well-written locations, you can organize your universe into areas and regions.
Navigation
While not required, locations can be organized onto a map. More information soon!
There are no groups in this roleplay!
By creating Collectibles, you can reward your players with unique items that accentuate their character sheets.
Once an Item has been created, it can be spawned in the IC using /spawn Item Name (case-sensitive, as usual) — this can be followed with /take Item Name to retrieve the item into the current character's inventory.
Give your Universe life by adding a Mob, which are auto-replenishing NPCs your players can interact with. Useful for some quick hack-and-slash fun!
Mobs can be automated spawns, like rats and bats, or full-on NPCs complete with conversation menus. Use them to enhance your player experience!
Current Mobs
No mobs have been created yet.
Locations where Mobs and Items might appear.
You can schedule events for your players to create notifications and schedule times for everyone to plan around.
Add and remove other people from your Universe.
The Forge
Use your INK to craft new artifacts in Your Wish is My Command || Remake. Once created, Items cannot be changed, but they can be bought and sold in the marketplace.
Notable Items
No items have been created yet!
The Market
Buy, sell, and even craft your own items in this universe.
Market Data

Market conditions are unknown. Use caution when trading.

Quick Buy (Items Most Recently Listed for Sale)
None
Discussions
Topics

Replies
Views

Last post
Most recent OOC posts in Your Wish is My Command || Remake
There have been no posts in the OOC topic for this roleplay!