Name: Sugahara Matsu
Sex: Male
Age: 52
Race: Human
Height: 5'6"
Weight: 240lbs
Build: Just below average height, but his extra weight and stooped posture make him appear shorter still.
Skin color: Cornstarch
Hair: Thin, black. Still full on top and kept in a small tail, but the hairline rides high along his forehead.
Eye color: Botamochi brown
Facial Features: His proud, straight nose and fine eyebrows would bespeak nobility, but are marred by his small, thin-lipped mouth and nervous eyes. He has an expressive set of jowls that obscure what was once a strong jawline. He keeps a neat mustache atop a pointed beard.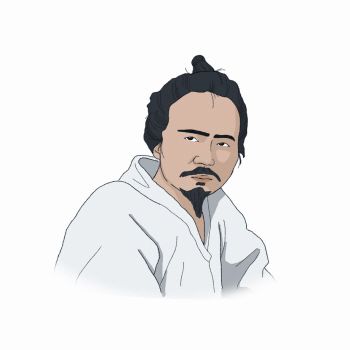 Typical Attire: Kimono and hakama generally with dark, drab shades of green, blue, brown or black.