Kamiya Sousuke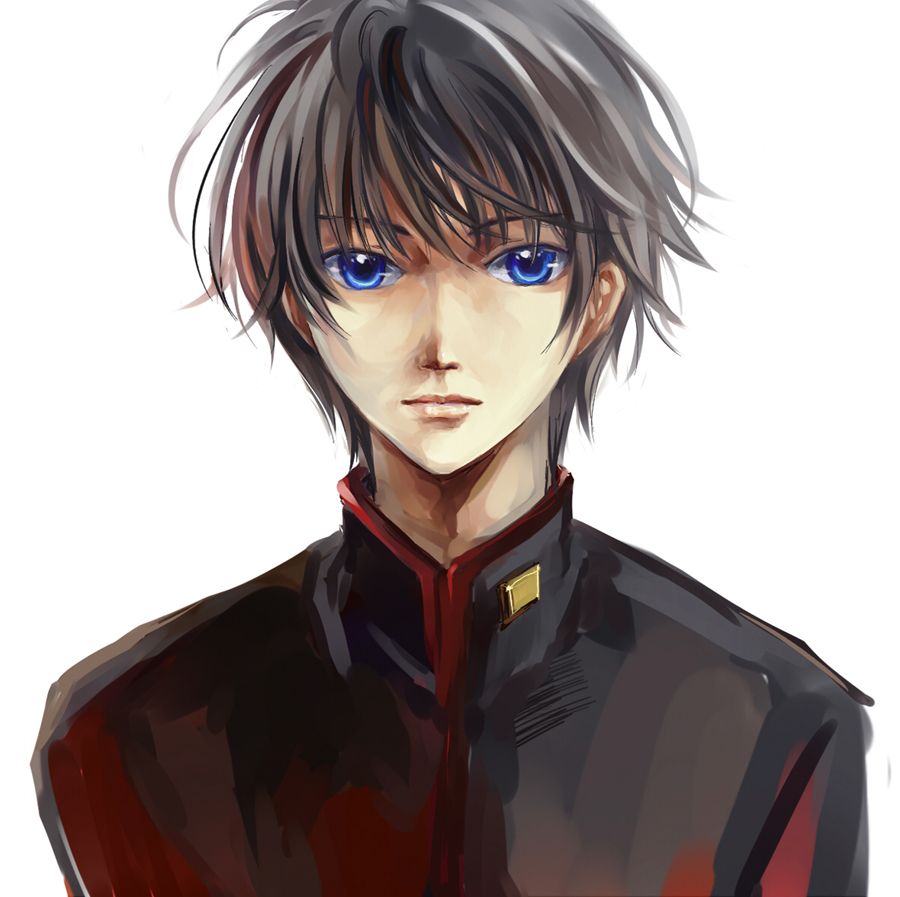 Gender:
Male
Age:
17
Race:
Japanese
Physical Description:
Standing at 5"10' tall, a man like him could be easy spotted through his height. However, since the zombies relies on hearing and sound, his height did not affect him. It was thanks to the various Kendo training and athletic sport he was forced to join that he is stealthy and is suitable for various of cases of jumping or running. He is fit, and is slightly tanned. Although his muscles aren't as big as he should be, however, his strength can match to Karate red belt.
---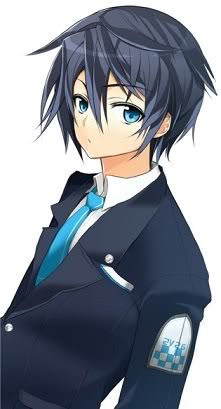 Profession:
Student
Survival Skills:
Stealth, Highly Adaptable
Skills:
Athletic, High endurance
Experience:
Surviving through this apocalyptic world for five months, Kamiya had no choice but to sacrifice things from minor to major, even to the extent of throwing away human lives, all to keep himself alive. From others, this might seem as cruel and cold, but all this was for one and one goal only; to search for a certain someone. This experience had only led him into the edge of being a psycho, however, his goal had been able to keep him in his tracks, thus allowing him to stay sane for all this time.
---
Equipment:
From his various trips of scavenging and attempts of looting the city he lived in, one would believe he would be well stocked on equipments. From his third attempt to loot a police station, he found an auto shotgun that came along with its shells. During the fifth attempt to loot a weapon store, two handguns with magazines that could last him at least a horde. An axe that he found in the middle of streets, probably dropped from one of the survivors since it evidently had lots of blood on it before he found it.
Luggage:
Although he doesn't carry much as he believes that running around lightly has a higher chance of surviving. In his backpack is a packet of chocolate bars, packets of bread, snacks and an average sized bottle for storing water.
Love Ones:
His girlfriend who had recently moved away from the city he had lived in. Kamiya now slowly advances towards the destination of where he was last inform of her movements.
History:
How long had it been since he started surviving through this mess? Even Kamiya himself doesn't know. It was before everything started that turned his boring but peaceful life into a hell on Earth mess. Back before this hasn't started, he was sitting back at his desk, staring at the once beautiful blue sky that he would have never thought to miss.
He had a friend. A friend named Valen Alexander who he considered the best of friends. They hung out together ever since he transferred to this school. Jokes and pranks was all but a common thing for him. He had no intention of hurting anyone at all. Kamiya only wanted to smile more and to enjoy his life more than he should have. This of course, improved ever since a confession from the one of the school's, or his class's idol, Megami Dunois.
Unintended to do it, Kamiya slowly forgotten his friend and had spent all his time with Megami. The kind and innocent girl with looks as cute as an idol was relieved that he was spending time with her, however, she was afraid that he might have left his friend behind, so she convinced Kamiya to hang out with his friends more, even if she might have felt alone at some times.
Then it all happened. The outbreak started during class. Everyone just ignored it as a false assumption, but when more than 5 students were seen being eaten, they all panicked. Like chickens running wildly with their head cut off, one by one, the students die. The teachers managed to seal themselves in the faculty office, however, one of the teachers inside were bitten, and thus spread the virus.
With nowhere to run, Kamiya, along with his band of friends who managed to calm down in this bizarre situation, escaped the school through sheer luck. But, the price was enormous. It cost 3 lives of the group, and not soon after that, they managed to find shelter. Of course this isn't a happy matter. Members of the group started to lose their sanity, and even Kamiya started questioning why did this happen. Eventually, they all die, leaving Kamiya behind all alone.
This had made him think that the choices he made were the ones that killed his friends. Sometimes he even thought of killing himself, however, a certain something triggered back his will to live. All it took was to mutter her name, and all his devotion towards living and fighting for that goal was all charged up. From this point on, he had encountered strangers who managed to survive this apocalyptic world.
Every time he had encountered one of these strangers, days after will they be dead, all caused by the actions of Kamiya. In order to reach for that goal he desires so much, he had sacrificed more than things people can count. But the cruelest one is that he managed to kill lives just to secure his safety. Already, a rumor of this had been spread to other surviving places. Fortunately, they never got to know his face, so he was safe for the time being.
Eventually, he got a message from Megami. It only said one thing, and Kamiya already knew where he should be heading towards. "Haven in California". Although now he is residing near a building whose incident will have take its toll on lives he could ever count.