A brief introduction
This roleplay is about our friends who set out on a journey to find an old artifact that has been said to grant magical powers. But on their travels through an old abandoned cave, they find a world they never knew existed. A land filled with a variety of mythical creatures. But the king of this land, Lorenzo, had recently been killed. This threw everything into chaos. The people did, however, find a way to bring Lorenzo back and make him immortal. But in order to do it, they need your help. Will you help them?
Places
Toroville
- This is the birthplace of the four friends. It is where you will be starting off your roleplaying. Toroville is only a small town, with only a few homes and shops. The rest of it is made up of woodland and fields. It is a very tranquil place and you'll rarely ever see any troublesome teens running around.
The Abandoned Cave
- The cave leads from the very back of Toroville to Zusiko. It is an empty old place that was dug out by one of the friend's grandfather. Nobody had ever been down there (until now) because of it's highly dangerous reputation. Some say it is filled with evil creatures, whilst others say it is simply weak and could collapse at any time. Though no one has ever thought to test those theorys.
Zusiko
- This is the land of magic. It is home to many different mythical creatures and urban legends. This land is a woody paradise. The food is beautiful, the culture is beautiful, just about everything in the place is beautiful. Although every good thing has it's bad side. There are also evil creatures hidden away within this land of peace and tranquility. Plants that could eat you alive, fish that could bite through your bone without even trying.
Characters
Name: ------- | Age: -- | Face Claim: None (Fairy Girl) | Status: Open
Name: ------ | Age: -- | Face Claim: None (Lead Orc) | Status: Open
Name: Alexander Somme | Age: 19 | Face Claim: Paul Wesley | Status: Taken by WhySoSerious?
Name: ------ | Age: 18 | Face Claim: Emma Roberts | Status: Open
Name: ------ | Age: -- | Face Claim: Andy Biersack | Status: Open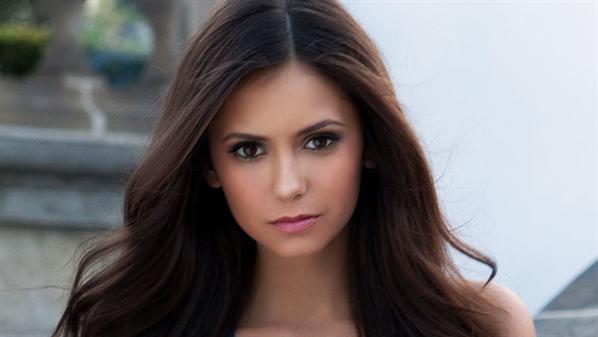 Name: Theodora Carmen | Age: 19 | Face Claim: Nina Dobrev | Status: Taken by ShaShaBoomStar
Reserving is not allowed. If you desperatly want to join but there are no characters left, PM me and I might add one in for you.
Character Skeleton
Name:
Nickname (If applicable):
Gender:
Age (Your character should already have an age. If not, feel free to choose any between 17-20):
Face Claim (If you wish to change your FC, please PM me and I'll consider changing it):
Personality:
Hobbies:
Likes:
Dislike:
Fears:
Ability (You gain this later on in the roleplay, no indestructability or mind control):
Weapon of choice (e.g. Sword, bow and quiver, dagger, fists, staff, etc. Only 1):
Character history (Atleast 1 paragraph, 5-8 sentences. No need to go into immense detail):
7 posts here • Page 1 of 1
7 posts here • Page 1 of 1
Arcs are bundles of posts that you can organize on your own. They're useful for telling a story that might span long periods of time or space.
There are no arcs in this roleplay.
There are no quests in this roleplay.
Here's the current leaderboard.
There are no groups in this roleplay!
Welcome home, Promethean. Here, you can manage your universe.
Arcs are bundles of posts from any location, allowing you to easily capture sub-plots which might be spread out across multiple locations.
You can create Quests with various rewards, encouraging your players to engage with specific plot lines.
Settings are the backdrop for the characters in your universe, giving meaning and context to their existence. By creating a number of well-written locations, you can organize your universe into areas and regions.
Navigation
While not required, locations can be organized onto a map. More information soon!
There are no groups in this roleplay!
By creating Collectibles, you can reward your players with unique items that accentuate their character sheets.
Once an Item has been created, it can be spawned in the IC using /spawn Item Name (case-sensitive, as usual) — this can be followed with /take Item Name to retrieve the item into the current character's inventory.
Give your Universe life by adding a Mob, which are auto-replenishing NPCs your players can interact with. Useful for some quick hack-and-slash fun!
Mobs can be automated spawns, like rats and bats, or full-on NPCs complete with conversation menus. Use them to enhance your player experience!
Current Mobs
No mobs have been created yet.
Locations where Mobs and Items might appear.
You can schedule events for your players to create notifications and schedule times for everyone to plan around.
Add and remove other people from your Universe.
Orphanage
By marking a character as abandoned, you can offer them to your players as pre-made character sheets.
A bit of a stuck up girl who loves to laugh.
An emo who is surprisingly optimistic.
The Forge
Use your INK to craft new artifacts in Zusiko - A World Unknown. Once created, Items cannot be changed, but they can be bought and sold in the marketplace.
Notable Items
No items have been created yet!
The Market
Buy, sell, and even craft your own items in this universe.
Market Data

Market conditions are unknown. Use caution when trading.

Quick Buy (Items Most Recently Listed for Sale)
Newest
Trending
Most Followed
The birth place of the four friends.
The land of mythical creatures and urban legends.
The place that could lead you to your dreams... Or maybe even nightmares.
Discussions
Topics

Replies
Views

Last post
Most recent OOC posts in Zusiko - A World Unknown
This is the auto-generated OOC topic for the roleplay "
Zusiko - A World Unknown
"
You may edit this first post as you see fit.