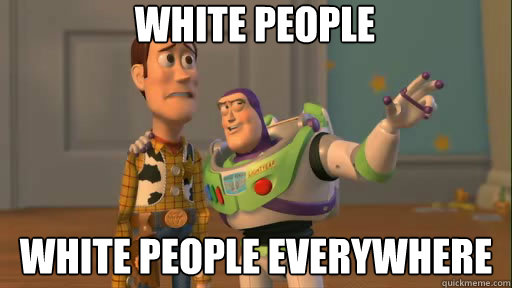 I don't mean roleplayers, I mean specifically
characters
in roleplays, which turn out predominantly, 100% white. Targeted more around Realistic RP's and RP's taking place in the real world.
Hell, if fantasy has taught me anything on this site, it's that roleplayers can take an entirely different cultures and roll with that shit.
Does anyone know why we can't have more racially diverse characters? Is it because people are afraid of misrepresenting? Something to do with pictures?