{
Hello||Karmin
}{
Fly||Nicki Minaj Ft. Rihanna
}{
Clarity||Zedd
}
Cheerleaders were a bread of our own.
You'll never understand the feeling of saving a stunt or why we surrender our bodies to bruises, bumps, and concussions for a mere 2 minutes and 30 seconds. To us it's not about being the best, it's about pushing yourself to be the best. We use our fears as motivation, we fight the stereotypes, and at the end of the day our bound is unbreakable because we put our lives in each other's hands.

♥♥♥♥♥♥♥♥♥♥♥♥♥♥♥♥♥♥♥♥♥♥♥♥♥♥♥♥♥♥♥♥♥♥

Capital Cheer is the United States biggest College level Cheerleading competition, with some of the countries best teams. To these teams cheer isn't a sport it's a lifestyle. At Capital Cheer, you'll find the most dedicated and driven athletes you've ever meet. They've worked their asses off to get to where they are and they'll stop at nothing to get the 1st place Capital Cheer title and bring it back to their college and prove there more then a sterotype. They are brutal and will do whatever it takes to win just short of killing their competitors. They've been pushed to their breaking point by nearly everyone around them. It's all or nothing now.
---
---
---
---
The South Side Panthers are one of the most hardcore, brutal Cheer Squads out there. Their crude and often ready to start a fight. Pride runs in their blood and they'll stop at nothing to take the title away from the Grace Prep Angels this year. Hell they'd even prefer for the Fire Birds to win. They often look out for each other, but fight like siblings. There in it to win it and that's all there is to it. Most of them are the kind of people your parents warned you about, because they didn't exactly grow up in the best situations.
Team Info
Colors: Royal Blue and Gold
Performance song: Panthers Mix
Team Captain: Boy One (FC Channing Tatum)
Coach: Bridgett Merit
Hometown: Chicago, Illinois
---
---
---
---
Girl One||Position: Flyer||Age (18-24)||FC Kat Graham
---
Boy One||Position: Capitan/Base||Age (18-24)||FC Channing Tatum
---
Girl Two||Position: High Flyer ||Age (18-24)||FC Scout Taylor Compton
---
Boy Two||Position: Base ||Age (18-24)||FC Ed Sheeran
---
Girl Three||Position: Spotter||Age (18-24)||FC Iggy Azalea||Reserved
---
---
The Grace Prep Angels are one of the best Cheer Squads in the US.They've won Capital Cheer the last three years in a row, mostly because they have either stole portions of other teams routines or paid the judges off. They come from some of the wealthiest families, Grace Prep College, the school they attend is world renowned as one of the best private colleges. The team is full of Prima Donna's and bad boys. They're out for blood and they've made that clear. There moves are as flashy as their lifestyles.
Team Info
Colors: Red and Black
Performance song: Angels Mix
Team Captain: Girl One (FC: Emma Roberts)
Coachs: Stephanie Merriweather & Drake Foreign
Hometown: Beverly Hills, California
---
---
---
---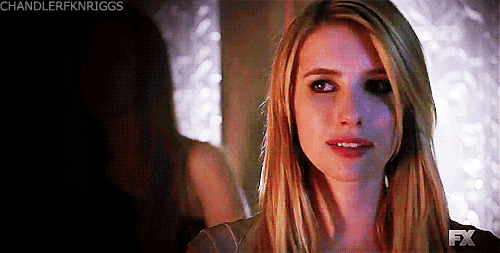 Girl Four||Position: Main Flyer/Captain||Age (18-24)||FC Emma Roberts
---
Boy Three||Position: Base/Spotter||Age (18-24)||FC Penn Badgley
---
Girl Five||Position: Flyer ||Age (18-24)||FC Candice Swanepoel
---
Boy Four||Position: Base/Spotter ||Age (18-24)||FC Logan Lerman
---
Girl Six||Position: Flyer||Age (18-24)||FC Kendall Jenner
---
---
Morgan Hill Fire Birds are among the most humble cheer team you'll find at Capital Cheer. They reign from a small college in Louisiana, that most people have never heard of. They've worked there asses off every year only to come in second and sometimes even third, however they never let it get them down. They all have their hardships, yet they put their teammates before themselves. It's no secret that their incredibly dedicated and they deserve to win. Their routines are always flawless and high energy. Maybe this year will be there year.
Team Info
Colors: Green, Orange, and White
Performance song: Fire Birds Mix
Team Captain: Girl Seven(FC: Ashley Tisdale ) & Boy Seven (FC: Chris Colfer )
Coach:Pricilla Davenport
Hometown: Baton Rouge , Louisiana
---
---
---
---
Girl Seven||Position: Flyer/Captain||Age (18-24)||FC Ashley Tisdale||

TAKEN by Me
---
Boy Five||Position: Base/Spotter||Age (18-24)||FC Drake
---
Girl Eight||Position: Flyer/Spotter/Base ||Age (18-24)||FC Taylor Swift
---
Boy Six||Position: Spotter/Base ||Age (18-24)||FC Taylor Lautner
---
Boy Seven||Position: Flyer/Captain||Age (18-24)||FC Chris Colfer
---
---
-This is an Adult Rp, but RPG rules still Apply. Which means there may be drugs, cussing, and sexual situations, if you're not comfortable then don't join.
-PLEASE, don't reserve a character and disappear. I get it life gets in the way and I'm pretty easy going, just keep me updated. If you don't turn in a WIP within 48 hours I will open the role back up unless you've talked with me.
-NO controlling other people characters, that's just not cool.
-This is a literate RP, I would love no less than 300 words per post as well as making sure you not leaving anyone out.
-I understand there are quite a few roles, which means you may have to double. Please don't be opposed to it, once we have an even number of girls and boys for the most part we can start and the rest can b NPCs.
-I get that most cheer teams are a lot bigger, which is why the other team members will be NPCs and the other Characters are the main Team Members. The Coaches will also be NPCs.
-I'm not opposed to changing FC's just ask. Also please use the Character sheet provided.
-Please also feel free to make previously existing relationships, to add drama.
-Well me thinks that's it! Any questions or suggestions feel free to ask!
COMING SOON
---
---
[s
Taking place in...
There are no characters in this universe yet!
0 posts here • Page 1 of 1
0 posts here • Page 1 of 1
Arcs are bundles of posts that you can organize on your own. They're useful for telling a story that might span long periods of time or space.
There are no arcs in this roleplay.
There are no quests in this roleplay.
Welcome home, Promethean. Here, you can manage your universe.
Arcs are bundles of posts from any location, allowing you to easily capture sub-plots which might be spread out across multiple locations.
You can create Quests with various rewards, encouraging your players to engage with specific plot lines.
Settings are the backdrop for the characters in your universe, giving meaning and context to their existence. By creating a number of well-written locations, you can organize your universe into areas and regions.
Navigation
While not required, locations can be organized onto a map. More information soon!
There are no groups in this roleplay!
There are no characters in this universe yet!
By creating Collectibles, you can reward your players with unique items that accentuate their character sheets.
You can schedule events for your players to create notifications and schedule times for everyone to plan around.
The Forge
Use your INK to craft new artifacts in Cheer Nation. Once created, Items cannot be changed, but they can be bought and sold in the marketplace.
Notable Items
No items have been created yet!
The Market
Buy, sell, and even craft your own items in this universe.
Market Data

Market conditions are unknown. Use caution when trading.

Quick Buy (Items Most Recently Listed for Sale)
Discussions
Topics

Replies
Views

Last post
Most recent OOC posts in Cheer Nation
What should I do about the lack of a character sheet?
@sadginger yes, she's reserved!
I would like to reserve FC: Iggy Azalea!
This is the auto-generated OOC topic for the roleplay "
Cheer Nation
"
You may edit this first post as you see fit.