---
---
███████████████████████████████████████████████████████████████████████
---
---
"From what I see, this world
x
will never be the same without you."
---
---
███████████████████████████████████████████████████████████████████████
---
---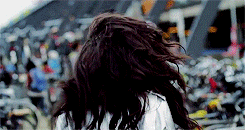 F U L L

X

N A M E
Bexley Byrd
[Born as Rebekkah Stebbins]

N I C K N A M E (S)
Bex; Bexxy; Sasspants; Troublemaker
Ixy - by closest of friends only

B I R T H D A Y
April 1st, Aries

A G E
18

Y E A R
8th

S E X U A L I T Y
Genderfluid

E T H N I C I T Y
American-Italian

H O M E T O W N
New York

H E X
#AA6704
---
---
███████████████████████████████████████████████████████████████████████
---
---

S T Y L E
Dresses mostly in rather vintage style, embracing the 90's to 70's attire, not caring of what people might say. Add in heavy make-up and there you have her, Bexy! Her outfits are often rather outrageous, which also cause a lot of controversies and although, she started it all just because of that reason, it has simply grown to become big part of herself. What others can't put down and wear, Bexley drowns herself into it gladly.

H E I G H T & W E I G H T
164 cm | 58 kg

A P P E A R A N C E
Although small in height, her confidence is higher than most people and that kind of aura comes from her upon meeting her for sure. Bexley' signature thick and long hair are often the first thing one will notice, it being thick and in messy curls. Sometimes likes to change her hair shape and color through metamorphmagus, but that mood comes and goes and is specifically used to hide her identity. Loves to keep her figure in shape and even then, thanks to her Italian blood, her curves are perfect and with the skimpy style Bexy prefers, it is on the show constantly. There is this sexy vibe that seems to be present with her at all times, and she uses to flaunt it a lot. Has a birthmark on her upper lip that she hides most of the time.
---
---
███████████████████████████████████████████████████████████████████████
---
---

L I K E S
☀ Rats and reptiles. ☀ Quidditch. ☀ Playing pranks on people. ☀ Pretending to be someone else. ☀ Going against someone else' wishes. ☀ Rebelling. ☀ 80's pop music. ☀ 90's alternative. ☀ Designing and re-designing her own clothes. ☀ Singing and humming. ☀ Originality. ☀ Bumper. ☀ Parties.

D I S L I K E S
☁ Pussies. ☁ People digging into her personal life. ☁ Staying at Salem during holidays. ☁ Being accused of being fake or slut. ☁ House points or whatever alike. ☁ Trap music. ☁ Homophobes and racists. ☁ Someone stopping her rebelling or having fun. ☁ To be dressed in 'ordinary' clothes. ☁ School 'uniform'. ☁ Losing friends.

---
---
███████████████████████████████████████████████████████████████████████
---
---
P E R S O N A L I T Y
Bex is the one person to be all around the place with her cocky attitude and snarky comments, which often make no sense. There is this fire in her that often becomes mis-placed and thus she creates constant (useless) drama and fights with other students and people around here. Bex is also one of these few people who always remain in the school during the holidays and other occasions, while other people are with their families and at home.

If someone told her to 'kill herself', she would amuse herself and actually attempt to do it, reaching out towards the further end, and in the end she is the one who gets the biggest laugh for tricking people. Bexley always acts first and then, if lucky enough may think about her acts and troubles later on, though generally she truly doesn't care.

Sadly enough, Bex has seen around in the hospital wing or detention most of the time, and through all that commotion she manages to pull herself into, she does not fall to the corner without any friends at all. The brunette doesn't care if someone has three eyes or prefers their own gender, she is as receptive of others as the air everyone breathes in. With her creative approach, Bex tries to be as original as possible, taking slight pity in people who try to copy the usual ways of existence.

---
---
███████████████████████████████████████████████████████████████████████
---
---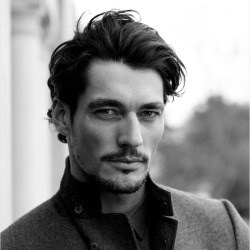 F A M I L Y
Alexander Stebbins | American | Pureblood
- Father
- Very complicated relationship
- They never get along, and thus Bex avoids getting into Alexander' line of sight
- Has three half-siblings from him, all of them have different mothers, never met

Ginevra Viola Zappa | Italian | Muggleblood
- Mother
- Have no idea of her what so ever, plus her mother is also a witch
- Resents and hates her, mainly for leaving her with Alexander
- Italian actress, living and working in USA

Ezekiel Stebbins | American | Pureblood
- Grandfather
- Super close relationship
- The only one trying to put some disclipline on her

Franches Stebbins | American | Pureblood
- Grandmother
- Super close relationship
- They would do anything for each other!

Otis Stebbins | American | Pureblood
- Uncle
- Works in wizarding entertainment
- Close and kind of like idol for Bexy

---
---
███████████████████████████████████████████████████████████████████████
---
---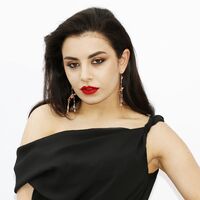 H I S T O R Y
Born due to casual sexual relationship and becoming the end of it as soon as her mother - whom has never given a damn about her existence - found out about it and had considered to give her off either to the orphanage or right into the arms of Bex' father. The second choice occurred, and thus after nine months of hell on the woman' part, she was more than happy to hand the newborn in the hands of the guy who had no idea of what to do with this crying bulp of an infant.

With her dark hair and eyes, she looked quite like her father, Alexander; although the personality was to turn out quite the opposite. And to save the kid from becoming as messed up as her father was, Bex' custody was mainly in the hands of her grandparents. Named as Rebekkah by her father, it was soon changed into 'Bexley Byrd' by her grandfathers, telling that it would be much more suitable for the dark-looking child.

Due to having two grandfathers turned Bexley into a rather accepting personality, and spending more time with these two than with her own father shaped the young female into something that she is currently.

Being complete opposite in personality from her father, they nearly ever get along and thus Bex avoids getting into Alexander' space or line of sight. She has constantly guessed if he even loves her, and thus unconscious acts out the way she does; even though the teenager knows perfectly well that he might not actually care about her grades or school-life overall; unlike her grandfathers. Thus, from behind his back, she tries to do things that he certainly would not approve of, or to get at least some kind of attention from him - be it in the form of scolding, punishing and taking away her pleasures like going to a rock concerts or to hang out with people he would not approve of.

And thus, she lives her petty little half-empty, half-happy life in drama, finding herself strange things to do, studies and mingling in places where she should not be at. Swallowing detention like its something natural for her, lately Bex has found love in some subjects at Hogwarts, if not for herself than at least to make her grandfathers happy.

"All those beautiful boys! My heart can't take it!

---
---
███████████████████████████████████████████████████████████████████████
---
---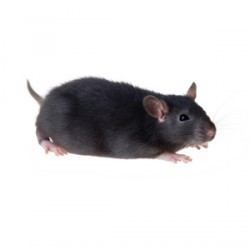 B L O O D

X

S T A T U S
Pureblood, but actually half-blood, but she doesn't know about it.

W A N D
10'' aspen, unicorn hair

P A T R O N U S
Caribou

H O U S E
House Ipswich

B O G G A R T
Her mother that has no face on beside her father, Alexander

F A M I L I A R
Black rat named as 'Blumber'

S P E C I A L I Z E S

X

I N
Wand-work
Charms
Spell-work

F A V O R I T E

X

C L A S S
Charms

T A L E N T S
Metamorphmagus, quidditch, singing and entertainment

S T R E N G T H S
☀ Ability to get used to new situations.
☀ Although doesn't try too hard or hard at all, Bexy can catch up to her studies and others swiftly.
☀ Learns new things quickly.
☀ Finds new ways to have a short-cut in studies and thus may invent new spells here and there without understanding she has done so.

W E A K N E S S E S
☁ Tends to be that problematic one in the class.
☁ ADHD.
☁ Often gets distracted.
☁ Ends up in detention or in hospital ward more than healthy.


---
---
███████████████████████████████████████████████████████████████████████
---
---