XX
xXxXxx
▬▬▬▬▬▬▬▬

✥

▬▬▬▬▬▬▬






▬▬▬▬▬▬▬▬

✥

▬▬▬▬▬▬▬




x.X

NAME


x.Xx

Fuyuki Hakuryu



x.X

ETYMOLOGY


x.Xx

☬ Fuyuki「冬姫」 Winter Princess


x.Xx

☬ Hakuryu「白竜」 White Dragon



x.X

ALIASES


x.Xx

☬ Fuyu 「 shorten version 」


x.Xx

☬ Suzu 「 pet name 」


x.Xx

☬ Rapunzel 「 long hair maiden 」


x.Xx

☬ Dragon Priestess 「 social epitaph 」



x.X

GENDER


x.Xx

Female



x.X

AGE


x.Xx

Eighteen
▬▬▬▬▬▬▬▬

✥

▬▬▬▬▬▬▬▬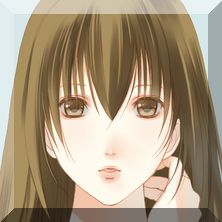 ▬▬▬▬▬▬▬▬

✥

▬▬▬▬▬▬▬▬




x.X

BIRTHDATE


x.Xx

Twelfth of May



x.X

CIVIL STATUS


x.Xx

Single



x.X

YEAR


x.Xx

Senior - Graduating



x.X

NATIONALITY


x.Xx

Japanese



x.X

ETHNICITY


x.Xx

Japanese



x.X

JUNIOR


x.Xx

Bishop Trander





x.X

OCCUPATION


x.Xx

☬ Shrine Maiden 「 family legacy 」


x.Xx

☬ Airdalen Student 「 transferee」
▬▬▬▬▬▬▬▬

✥

▬▬▬▬▬▬▬▬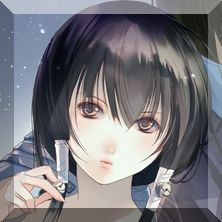 ▬▬▬▬▬▬▬▬

✥

▬▬▬▬▬▬▬▬




x.X

FAMILY


x.Xx

☬ Kyoshiro Hakuryu | Father


...x

☬ Mitsuru Hakuryu | Mother


...x

☬ Eisuke Hakuryu | Oldest Brother


...x

☬ Setsuna Hakuryu | Older Brother



x.X

POTENTIAL INTEREST


x.Xx

None



x.X

SEXUALITY


x.Xx

Heterosexual



x.X

ROLE


x.Xx

The Secret Keeper



x.X

THEME SONG


x.Xx

「 Daya |

Dare

」



x.X

FACE CLAIM


x.Xx

Kazuki Fuuchouin



x.X

VOICE SAMPLE


x.Xx

「

Everything's all right now...

」
x
☬
I don't have much to say there's nothing in this name,
☬
☬
Nobody pines for the listener a thrill I've failed to deliver
☬
XX
xXxXx
▬▬▬▬▬▬▬▬

✥

▬▬▬▬▬▬▬▬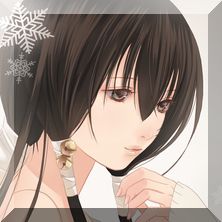 ▬▬▬▬▬▬▬▬

✥

▬▬▬▬▬▬▬▬




x.X

HAIR COLOR

x.Xx

Chestnut Brown

x.X

EYE COLOR

x.Xx

Acacia

x.X

HEIGHT

x.Xx

5'5"

x.X

WEIGHT

x.Xx

115 lbs

x.X

BODY TYPE

x.Xx

Svelte

x.X

COMPLEXION

x.Xx

Rose White

x.X

BODY MARKINGS

x.Xx

None
Fuyuki is often described as a dainty doll due to her rather cute features. It starts with her big and doe-like eyes that are bordered by naturally long-curled lashes. Her eyes are indeed a delight to look at as they display various spectrum of emotions leaning prominently towards innocence, carefree, and whimsical delights of hers, whatever it might be. This is supported adorably by her small yet pointed nose often wrinkled when she's immersed in troubling situations while her cupid-bow shaped lips, delicately small can be seen in a lovely pout when she's mad. All of it seen on her small heart-shaped face depicted as one of angels.

Her silky straight chestnut brown hair just like the finest curtains reaching up to her soles. It's one of her known features as to why she had been dubbed by others as Rapunzel. To make sure it doesn't get in the way with her daily activities, it's tied in three parts, a large part of her hair is wrapped in white cloth at the back. The front is also tied in a similar style but at smaller portions, yet these ones have small bells tied on them which was the origin of her pet name, Suzu. She is rather fond of it for they were a gift and she made them her precious hair accessory and also a signature trademark of hers.

Another trait contributing to her delicate appearance is her built. She is naturally slender, much like a willow which grants her that fragile yet elegant demeanor. She does have enough muscles to give her form and not to appear sickly. It also helps she does have those curves that define her womanly shape, though she doesn't have that large bumpers which boys seemed to be in love with. What she has is the appropriate size which makes doing physical work not too hard with all the bounce, but it's still prominent to be noticed. She would like to call them humble ones (lol). Actually, she has a complex about it and is not shy speaking about it at times. Nevertheless, she has been told to have the perfect body form to be held in high esteem among the female Japanese stock.

That's why it isn't much of a difficulty for her to dress up traditionally especially in her line of work as it suits her figure and appearance. It also helps that her smooth complexion of rose white gives her that airy feeling that most seemed to interpret as a divine presence over all. Although, she seems to have a fascination for the darker skin as she thinks them to be delicious. She seems to relate it to having the complexion of chocolates. That's why she doesn't mind being under the sun, but apparently her skin has a high tolerance towards darkening. Another one of her frustrations it might seem.

In any case, Fuyuki is praised as a Japanese beauty of divine descent. She is aware of this, though she does think everyone is exaggerating. Actually, she doesn't believe it and when people tell her she's beautiful. She believes they're just being nice or afraid angering her due to her family and social status. She does always say, she's plain looking and has that fascination for foreign-looking people. She believe they are truly beautiful and had been considering dyeing her hair a different color, but unfortunately, she's not allowed to do so. Yes, another frustration of hers.
☬
You can skyrocket away from me and never come back,
☬
☬
if you find another galaxy far from here with room to fly
☬
XxXx
▬▬▬▬▬▬▬▬

✥

▬▬▬▬▬▬▬▬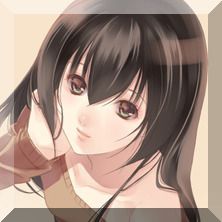 ▬▬▬▬▬▬▬▬

✥

▬▬▬▬▬▬▬▬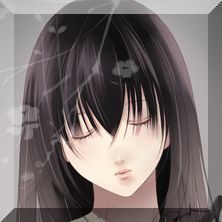 ▬▬▬▬▬▬▬▬

✥

▬▬▬▬▬▬▬▬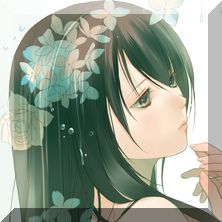 ▬▬▬▬▬▬▬▬

✥

▬▬▬▬▬▬▬▬
The ever pristine and elegant Shrine Maiden of the Ise Grand Shrine, that is the assumed perception and the vision of anyone have upon seeing Fuyuki for the first time. Well, anyone would think that when they see her clothed in her Priestess Uniform. However, there is a large discrepancy to how she is actually and those who stay by her side. She is actually an incarnate child of mischief. She breaks house rules and often goes out on her own to take walks. She also has no problems going against authority blatantly as well. She's also whimsical and reckless about her own safety and seemed to have the inherent trait of snooping around in the basic sense. Ironically, she seems to know where trouble is brewing all the time or be the trouble itself, making her a difficult person to protect in more ways than one.

She can be described as a person that acts on instinct than that of information or logic. Her justification for that is that she doesn't like making things complicated. Her brain is not built with such capacity or similar to those great strategic minds, but many would wonder if that's the case. It's because whenever she is engaged in a worthwhile conversation or simply giving advice or opinions, she seems to have a profound knowledge on the subject matter. This also extends to people. She seems to know more of things than the people themselves who are involved. It's like she's always a step ahead of everyone. She's also a natural intuitive person. That's why perhaps people feel vulnerable or naked in front of her eyes that seemed to see through anything, but she always downplays this as her just being good at guessing and she would eventually stop since she doesn't have the lives of cats after all.

It's said to be a part of her charm that attracts people towards her. This makes her a charismatic individual that moves with the flow always saying that she only wants to live peacefully. But despite these uncanny and mismatched traits to what she is supposed to be, there are certain attributes that fit. Like her being a warm and bubbly soul, she doesn't put on airs and is relatively down-to-earth that's not far and above doing menial work. Actually, she finds it fun where she would climb trees in kimonos or dresses. She would even roll in the mud if an opportunity presents itself. She's not the kind to worry about appearances that much. But, it doesn't mean she can't play the part if really needed or she really has to. When she does, people would say that Fuyuki should stay that way and not speak because usually that's when the illusion breaks. Though she only does this out to spite people or for them to just stop nagging her all together.

Fuyuki is someone who just wants to live her life in the way she approves of. Though, she does have an understanding that there are things she would have to compromise on. She does this but all due to specific conditions, like doing it for people she cares about and speaking of those people, they can be really counted by one hand. Her precious people as she calls them are treated by her specially among everyone else. It's obvious and she isn't the kind to deny it and she also invokes any advantage she has to keep them above ground. This shows that she does know how to take care of people though she would always say that this would be a debt that she would collect someday.

In the gist, Fuyuki is a lively young lady that has the courage of an oni, a pride of a tengu, the mischief of a kitsune, and a heart of a fickle tennyo. Her charm is that of an enigmatic priestess, but also an average teenage girl meshed into one individual. She really doesn't think much of herself really because she likes seeing the lives of others than hers, saying hers is that of a boring old hermit. So, there's nothing interesting about it. To her, other people are more glamorous and fascinating than she could ever be.
☬
There's method in madness, there's no logic in your sadness,
☬
☬
you don't gain a single thing from misery, take it from me
☬
XX
xXxXx
x.X
STRENGTHS
x.Xx

✔

Kabuki
「 Fuyuki had been trained in the various
traditional arts and that includes dancing
which she had been enrolled a famous
house for it and she had even debut in the
Kabuki theater though she only did it briefly」



x.Xx

✔

Ikebana
「 Well, as part of her so-called standard
rearing she had been taught of flower-arranging
which she's actually fond of and still does so
when ever she needs to think of things 」



x.Xx

✔

Tea Ceremony
「 This can't be forgotten after all as it is
part of a noble Japanese maiden's knowledge
that's what she's told at least, but she does
make wonderful tea and is popular for it 」



x.Xx

✔

Calligraphy
「 She really doesn't like writing much as
but she does enjoy it when people try to
interpret her through it as if they could」



x.Xx

✔

Poker Player
「 She actually learnt of Go, but she is way
good with cards and plays with her brothers 」



x.Xx

✔

Koto/Shamisen
「 Music training is part of course when she
was raised and these were the instruments
she was taught of. 」



x.Xx

✔

O-mikuji
「 She's a shrine maiden and naturally she's
capable of doing fortune telling and she's good
at it, though she's forbidden to do it for free. 」
▬▬▬▬▬▬▬▬

✥

▬▬▬▬▬▬▬▬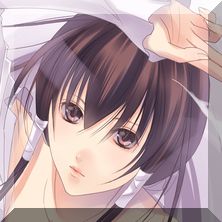 ▬▬▬▬▬▬▬▬

✥

▬▬▬▬▬▬▬▬




x.X

BASIC STATS

x.Xx

Intellect

x.X

「 3 」

x.Xx

Athleticism 「 3 」

x.Xx

Charm

x....X

「 2 」

x.Xx

Popularity

.|.

「 2 」

x.Xx

Notoriety

x..

「 0 」

x.X

IMPORTANT STAT

x.Xx

Charm

x.X

DESIRABLE STAT

x.Xx

Athleticism

x.X

NEW STATS

x.Xx

Intellect

x.X

「 12 」

x.Xx

Athleticism 「 9 」

x.Xx

Charm

x....X

「 26 」

x.Xx

Popularity

.|.

「 24 」

x.Xx

Notoriety

x..

「 6 」
x.X
WEAKNESSES
x.Xx

✖

Thunder/Lightning
「 It's a scar that she seems unable to
forget and continues to haunt her up to
now. This is her trauma and phobia. 」



x.Xx

✖

Cats
「 Well, there's nothing much she could do
about this. She has an allergy towards
them. She's disappointed, because she likes
cats actually very much.」



x.Xx

✖

Ghosts
「 She's indeed a shrine maiden and should
be immune to these spirits, but she just
doesn't like them, it gives her goosebumps
and just doesn't like it at all. 」



x.Xx

✖

Chocolates
「 It could be considered a weakness
because, she's an avid lover of it.
whenever she sees one, she can't help
but just eat one no matter what 」
x.X
SECRETS
x.Xx

☢

Promised
「 It's no question her family lineage is
among the top in Japanese nobility that's
why she's already promised to marry
the scoop, it's someone from Airdalen
But, who really knows? 」



x.Xx

☢

Information Broker
「 Because of her position as Shrine Maiden
as well as the prestige of her family
she's able to retrieve many information
and she keeps that to herself mostly or
if she feels generous she might share 」
☬
I don't plan on looking back on my own life, I don't ever plan
☬
☬
to feel I own you, even if by chance everything should go wrong
☬
XX
xXxXx
▬▬▬▬▬▬▬▬

✥

▬▬▬▬▬▬▬▬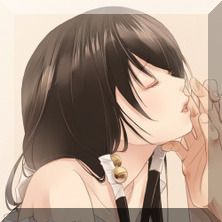 ▬▬▬▬▬▬▬▬

✥

▬▬▬▬▬▬▬▬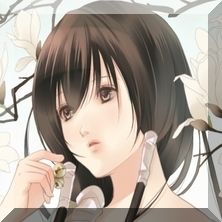 ▬▬▬▬▬▬▬▬

✥

▬▬▬▬▬▬▬▬
Fuyuki Hakuryu is born to the Branch Family of the Japanese Imperial Family. She has been chosen as the next Chief Priestess of the Ise Grand Shrine. It is a shrine connected to the Divine Goddess Amaterasu and entrusted to the Imperial Royal Family. Only females born of the Imperial Family Clan are chosen as its Priestess. However, there were no daughters born to the main family and her family is the nearest to the bloodline. Her family is a relative to the current Emperor as cousins. Her being the only daughter has been trained to inherit the title once her Aunt, Princess Atsuko retires.

It said to be an honor, but she finds it actually restricting and doesn't like the idea of her being a hermit of sorts when she gets older. That's why her childhood is filled with her being a rambunctious child. She often gets into trouble and at one point a major incident that led her to fear thunder and lightning. It is at that point also where she met a certain person who seemed to share her outgoing tendencies. They get along fine, but as they grew up, they eventually developed distances because of their family situations. During this period, she also met that promised one of hers. She didn't think too much about it since those talks are boring for her really and eventually she's the one who is going to choose who she likes. Though, the guy isn't that bad since he was there to comfort her once because of her fear of thunder and lightning.

Anyway, years passed by and many things happened, she has also grown accustomed of her possible future as Chief Priestess. She's also an adult considering her age and all. She's actually a Senior at her All-Girl's School when she was suddenly transferred to Airdalen Academy. She's been told that it was for her to properly get acquainted with her Future Husband. Well, that was annoying. She was rather fond of her school and doesn't like the idea of going to another school because of someone, she hardly knows, even if the geezers were planning them to wed or something.

Her brothers advised her to do as she was told. Since, she would marry the guy, she should scope him out. She really isn't interested really, but lucky for them, she was able to gain information of another interesting character present in that school. That certainly took her fascination and so she happily agreed with the transfer idea. It does make her wonder what those two people and even the others present in that school would react when she comes. Because now she can take a closer look at the students in that academy, there were a LOT of familiar faces. This would certainly be fun, right?
☬
I could say it, but you won't believe me, you say you do,
☬
☬
but you don't deceive me, it's hard to know you're still there
---
---

---
---
profile design by Pandora's Melancholy
Inspired By Many.