ID # 0233-2024-1175 Codename: "Seeker"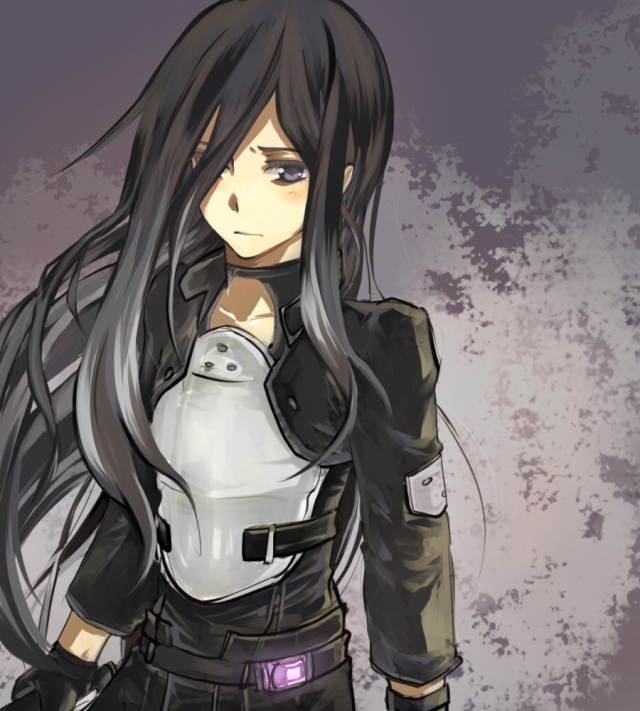 Wanted For: Murder of High Council Executor Indra Oraea, Destruction of War Assets, Vandalizing Dominion Property, Causing Civilian Unrest, Escaping SuperMax Facility "Greelan".
Bounty: 1,500,000 Notes ALIVE. 750,000 Notes DEAD.
Contact Your Nearest Dominion Constabulary Branch for More Details
Dominion Supermax Detention Facility "Greelan", Dominion Control District 301, Ersae Supercontinent, Planet Ver'sonneta.
2/12/2104, 01:25 Dominion Military Time.
New Inmate Database: Online.
Please enter inmate information.....
Full Name: Andralla Zen'Arrail
Aliases: Seeker, Night
Age: 20
Race: Human
Nationality: Ersae
Birthplace: Mara'lai Township, DCD 024, Ersae Supercontinent, Planet Ver'sonneta
Current Residence: Cell Block 13, SDF "Greelan"
Occupation(s): (Pre-Incursion) Student. (Post-Incursion) None.
Weight: 127 lbs
Height: 5' 9"
Skin Color: White
Eye Color: Violet
Hair: Black
C-Size: B-21
Scars: Multiple Tikraana scars on her right leg and back, possibly due to Tikraana based small arms
Physical Disabilities: None that can be determined at this time
Clothing and Armor: Stolen items including multiple tee shirts, pairs of jeans, a set of stolen Dominion Marine combat boots, and a Dominion Marine Corps MK-5 Personal Protection Suit.