---
---
---
---
""The moment you doubt whether you can fly, you cease for ever to be able to do it." "
~ J.M. Barrie
---
---
---
---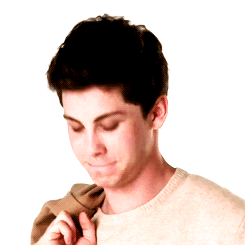 FULL NAME
Roman Alecsander Nathaniel James Blake
NICKNAMES
"Romy" - Simply a family and close friends only nickname, his mother and elder sisters call him that.
"Blake" - He's often called by his last name because of the weight it carries in his school, he doesn't care for it, but he seems to like it.
DATE OF BIRTH
August 17th, 1994
AGE
23
OCCUPATION
He's an heir to the Blake Family fortune.
GENDER
cis
Male
SEXUALITY
Homosexual
DIALOGUE COLOR
#E5ABC3
---
---
---
---
PHYSICAL DESCRIPTION
Roman is often told he looks like his father, Robert Blake, and it isn't completely wrong. Roman inherited his father physical appearance in more relation to his mother's. He possesses ebony colored hair that he prefers to keep cut short and out of his face. Another trait he inherited from his father, is his cerulean eyes. His eyes tend to change color due to his magic and will change based on his emotional state. He's not a short male, but he isn't tall either. Roman somewhat has a lanky bodytype, as he doesn't really do any physical activity, he just draws and writes. But he does have a high metabolism.
PERSONALITY
Roman's personality stems from being the youngest in his family. He's the baby, so he's somewhat accustomed to getting what he wants, but he doesn't throw tantrums when he's unable to get it. He can be quite shy and reserved when meeting new people, or in general, and rarely speaks. When he does he stutters a lot. In spite of his timid and shy personality, Roman can be a very passionate person.
Especially when angered by his father, and they get into their frequent arguments. This results in Roman having a numerous amount of self-esteem issues, because he thinks he's not good enough to be his father's son. Which is why he tends to avoid going on their once a month trips to visit him and his new wife. Roman has a hatred for liars, and doesn't deal with being lied to very well. He's not particularly open about his emotions, and when he is he doesn't know how to handle them
LIKES
✔
Paying music
: Roman finds joy in music, he loves singing and playing piano for his sisters. He just coles the sound of a voice echoing with subtle notes of piano playing underneath.
✔
Coffee
: Roman loves coffee, he likes it with lots of vanilla creamer, chocolate icecream and three packs of sugar.
✔
His Magic
: Roman loves practicing his magic. He loves the simple feeling of magical energy surging around him, he thinks it's the greatest. He normally uses it for small things, and seems to focus on a healing path of magic.
✔
Romantic Comedies
: He has a love for romance, especially funny ones. He wants his love to be something of the sense.
✔
Writing
: Having several poetry accounts on various social media, Roman has a knack for writing. He simply enjoys having hte ability to write his feelings into creations and having people love it.
DISLIKES
✖
His father
: He and his adoptive father have never saw eye to eye. Roman believes it's because he's truly not Richard's son, but he looks enough alike him to saw so. He also has a distaste for his biological father, or "uncle" Robert. He's a drunk who squanders the family fortune and has no sense of responsibility/
✖
Clowns
: After a night watching IT, the old one, with his elder sisters at the age of seven, Roman developed a hatred for clowns.
✖
Bullies
: Roman has a dislike toward people who flaunt their power and strength over people, it's rude and disgraceful.
✖
His family name
: As much as he loves most of his family, his family name draw attention where it is not needed. Known as one of the more powerful magical bloodlines, it puts a large target on Roman's head.
✖
Fake people
: He has dealings in the past with humans and supernaturals alike, getting to be his friend simply because of his family's weight on both sides of the world. So he dislikes people who use him for his wealth.
FEARS
☠ Coulrophobia
☠ Acrophobia
☠ Thalassophobia
---
---
---
---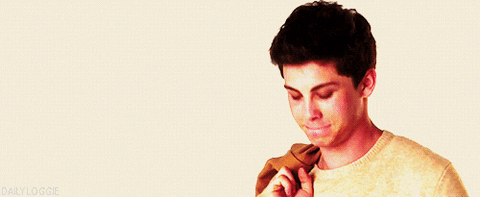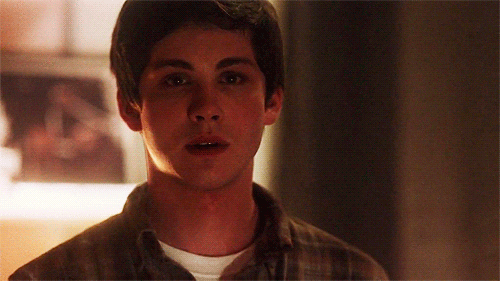 BIOGRAPHY

Before we go into his personal history, we must go over the creation of his bloodline. Mary Bradbury, an escapee of the Salem Witch Trials had moved to the free life as a witch in New York, where she found a coven and ended up marrying a warlock man named Raphael Blake. Both having magical powers, their family became well known throughout the hidden world of magic, as healers and magical helpers. They often were seen helping others and using their magic for good. Leaving their name to the world known.

As time went on the Blake family only grew stronger, they soon became renown worldwide in the supernatural families. Remington Blake, Roman's grandfather, also managed to become successful in the human world as a businessman. He soon caught the attention of the Warren family in London, and they arranged a marriage between their children, Evelyn and Richard. This would combine two powerful magical bloodlines, and give Remington a new connection in the world. The two children loved each other as well, so they went with it. However, Evelyn had numerous affairs with Richard's younger brother, Robert and these encounters piled up over the year that fourteen years later, Evelyn gave birth to Roman.

From birth, Richard hated the child. His birth caused Evelyn and him to fight constantly, Roman's sisters often took care of him, while their parents argued. At seven, his parents ended up getting a divorce, and his father moved to Miami, leaving Evelyn and the children in Bellingstone. Luckily, Evelyn had her own wealth and business to fall back on, allowing her to take care of her children. Around this time, Roman's powers started to manifest.

At the age of eight, Roman's abilities began to take hold. He would glow from time to time, and his injuries from playing seemed to heal in half the time it would for normal humans. His mother took note of this and began to have him homeschooled, in both normal studies and having his sisters teach him magic and help him advance. Roman became very close to the women of his family, eventually hating having to venture to Miami once a month to see his father. They often argued with rage and anger, and sometimes it would get physical.

During one of the fights, when Roman was fourteen, Richard told Roman he wasn't even his son. He was the bastard child of his brother, and Roman's "whore of a mother", and Roman blacked out. He woke up in Bellingstone and found his magic energy burst out of him and blasted his father into a wall landing him in a hospital for a few days. In spite of how he felt about his father, he didn't like the idea he hurt him. As years went on, he began to focus on the more passive parts of magic. Potions, and other things he tends to focus on. Now he's just trying to make it in Bellingstone, without being found out, and finding someone to spend his life with.

MISCELLANEOUS


He seems to focus on more passive magic, relating to healing and nature. Meaning he has the ability to heal, as well as control plants. He can also control and manipulate light in a minor manner, and he has an innate skill for making potions and writing spells. He also tends to speak Latin when talking about magic, because not very many people speak Latin.

---