Full Name: Victory Luella Summers
Nickname: Vic, Ella, Summers
Birthday: 21, April, 2228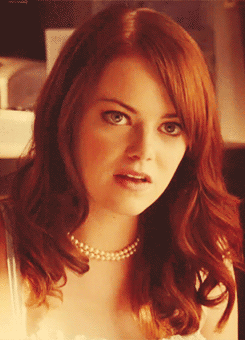 Physical Features:
-Height-
5'3 ft
-Weight-
95-100lb
-Eye Color-
Smokey Green Gray
-Hair Color-
Its darker then her sisters, it is dark brown and has a lot more red in it. It is also longer, falling to her waist.
-Skin Tone-
Pale, lightly tanned
-Scars/Freckles/Tattoos/Piercings-
She has freckles dusting in her face and a tattoo of a infinity sign on her hip.
Personality: Victory is wild and hyper, she loves being around people and doing things she shouldn't. Her motto in life is that if its against the rules its worth doing at least once which is much to her parents grievance. Her sister is really quite which oddly enough could be the reason she is so loud, she thinks that if he sister wont talk to new people she needs to talk enough for the both of them. She has a very vivid mind, she can write short stories and poetry very well and when she is, it's the only time when she is quite and calm much to people of the domes happiness. Though straight and attracted to the guys in the Dome she is very naïve about guys because she prefers to be with her friends. For all of her tough talk she is really a scardy cat and doesn't do anything new, like talk to guys, with out someone else at her side.
History: (will work on with Twin One)
Anything Else?: