Full Name
Clara Philipa Hasting
Nicknames
Clar, Claire, Phil, Hast
Occupation
High School Student, Part time waitress at a coffee shop
Dead or Alive?
Alive
Birthday (and Deathday if applicable)
Birthday: 1997, November 21
Sexuality
Heterosexual
Residence
Condo 5, 2nd Floor
Age
16
Height
169 cm
Weight
Skinny
---
"Perfection is everything"
---
Personality
She is a perfectionist and expects everything to be done her way. She will be demanding if things aren't done to a good standard. She is quite attention-seeking and always want the spotlight on her. She would be very social and well-connected willing to approach people, but again she wouldn't approach anyone who is outside of her league. When discussing about herself, she avoids blabbering about unnecessary information and go straight for the point.

+Flowers
+ Novels
+ Coffee
+Sports (Horseback riding, tennis, golf )
+Classical Music
+ Chocolate
+Shopping
+Beach
+Snow
+Being alone
-Messes
-Bugs
-Snakes
-Noises
-Bad Manner
-Bad Grades
- Her family
- Heights
- Mistreat of Others
-Darkness
X Darkness
X Remembering her past
X Failing a class
X Losing the love of her life
* Love
* Her past
* Trusts too easily
*Perfectionist, could expect too much
She has a very good knowledge about a lot of things
She has a great way of making things look perfect
Very trustworthy, you can count on her to do anything
Very romantic and creative
---
"It's time that I escape and forget"
---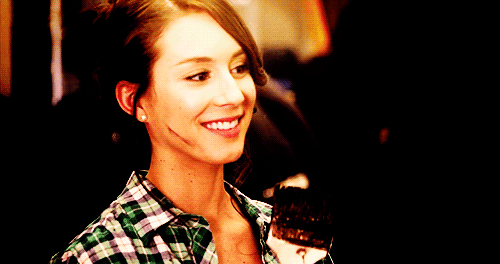 Clara grew up in a wealthy family with a twin brother. Her father was a the founder of Hasting Cooperation, but her mother had died giving birth to her and her brother. Everything was fine, as she grew up. However when she encountering a girl called, Dina, everything changed. They were best friends for a long time until Dina moved away in middle school. However, when Dina moved back during her senior year, Dina was not the same, she became super depressed and killed herself.
For Clara it was one of the darkest times, until she met two friends, Jennifer and Vanessa, who are cheerleaders. They frequently had parties which she was invited to, but she never went. Until one time, her friends dragged her there. She was forced to drink alcohol, which actually got her drunk. Unaware of what she was doing she slept with Vanessa's boyfriend, after her friends left. After she realized what horrible friend she became, so she left home and moved to the ghost house, to escape her life without anyone knowing
FaceClaim || ‎Troian Bellisario