Ameya Rowan, 20, Red, Female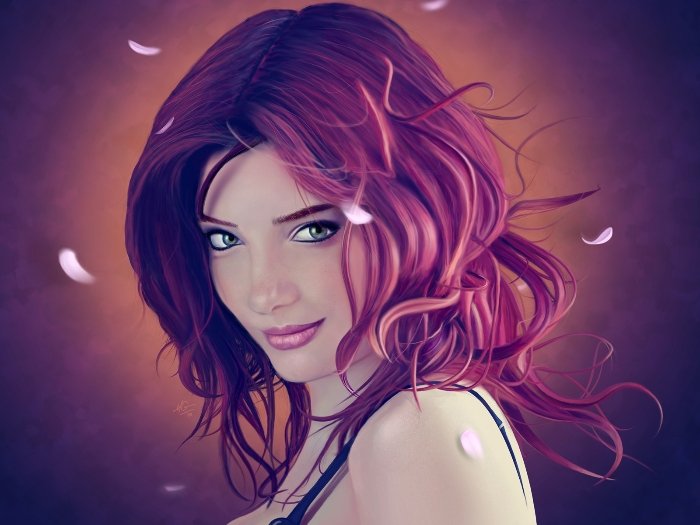 [Appearance]
Ameya has vibrant red hair, bright blue eyes and a smile that could light up a room…if you were ever lucky enough to get a real one. She stands at about 5'3 and has the body of a fighter.

Affiliation (Enemy/American/TBD) European Assassin


[Personality]
(Personality)
[Likes]
[Dislikes]
o Fast Cars
Bullies x
o Guns
Killing Innocents x
o Her Boss
Her Boss x
< Ability Statistics >
Abilities/cybernetic enhancement
Large portions of Red's body have been replaced by advanced mechanical parts granting her superhuman strength, speed, and stamina. Her mechanically-enhanced body, much of which is metallic, is far more durable than a normal human body. Red's internal computer system can interface with external computers. Red's Left half of her head is mechanical, this includes her electronic 'eye' which replicates vision, but at a superhuman level. Her mechanical parts contain a wide variety of tools and weapons, such as a grappling hook/line and a finger-mounted laser.
In addition to his mechanical enhancements, Red possesses an exceptionally gifted level of intelligence; her IQ has been measured at 170.
Red has tinkered over time with her cybernetic parts, enhancing her functions and abilities to levels beyond those set by her father.
weaknesses
Any physical electrocution knocks her on her ass and keeps her down for a several moments.
Personal Traits
Red is passionate, Brave, and she has a heart of gold....Unfortunately she also has a temper
< Personal Background >
[Biography]
Ameya was born one of two. Mya and her identical twin Ameya where raised in a small house, in an even smaller community, with as normal of an upbringing as can be in her day and age. Ameya and her sister where almost inseparable. Four years ago Ameya and her family go into an accident that killed both her parents and her little brother. Ameya and her twin barely made it out alive. Ameya with serious injuries that could only be fixed with never before tested procedures that involved placing automaton parts in her to replace what she lost. Mya was not so lucky. She is in a perpetually permanent coma. Unfortunately Ameya being as young as she was she couldn't afford to pay for the surgeries or her sisters life care…so she made the tough decision and has been working for the European government ever since.