---
---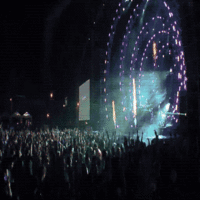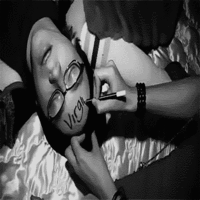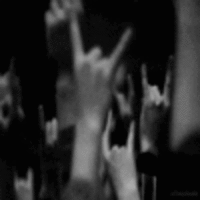 Two bands, one world tour…what's the worst that could happen?
Young Lust and Dark Creatures are two of the world's hottest rock bands. Dark Creatures is full of bad attitude and fronted by two brothers, who don't give a shit about anyone or anything. Whereas Young Lust is fronted by the tragically beautiful strong female with a dark past, who loves her fans and keeps to herself. But, when the two bands sign on for a world tour together, they dig deeper into their world of drugs, money, and greed for fame. Romance will blossom and hearts will be broken in this dark world fueled by Drugs, Sex, and Rock N Roll.
---
---
Meet The Bands
---
---
Sample of the band's music
Dark Creatures is one of the hottest rock bands in the world. They sold over three million copies of their first studio album and rose to fame almost over-night. The band is fronted by heartthrob gods of rock, The Black Brothers. There rough, bad boy exteriors mixed with their bad habits drive the girls crazy and they know it, these brothers can't seem to stay out of the spotlight whether there releasing a new single or being arrested. Their sweeping the world with their 80s rock vibe and bad attitudes.
---
TAKEN
by the lovely
By Starlight
Nate Black||Band Role: Lead Singer ||Age: 22 ||Sexuality: Straight ||Addictions: Sex||FC: Oliver Sykes
☠☠☠
TAKEN
by the lovely
By Starlight
Leo Black||Band Role: Lead Singer/Guitar||Age:25||Sexuality: Straight ||Addictions: Adrenaline||FC: Mitch Lucker
☠☠☠
TAKEN
by the lovely
SailorTitan
Caroline Amsel ||Band Role: Backup vocals/ Bass ||Age: 19 ||Sexuality: Stairght||Addictions: ||FC: Avril Lavigne
☠☠☠
RESERVED
NAME||Band Role: Drummer ||Age: (22-25) ||Sexuality: ||Addictions: ||FC: Cory La Quay
---
Sample of the band's music
Young Lust is one of the hottest rock bands only rivaled by Dark creatures, fronted by their beautifully, rough around the edges female singer. She's extremely popular among the young rebellions teen population. Girls adore her and her sweet personality, despite her dark past and guy's lust over her sex appeal. Young Lust or YL as their referred to was formed in 2009, by best friend FC Ashley Costello and FC Synyster Gates. He saw the talent she had and after posting a cover they did together on YouTube, they were discovered and the rest is history. Young Lust is a band of misfits and they are very relatable, unlike Dark Creatures they try and keep their personal lives separate from there spotlight
---
TAKEN
By Me
Blair "Lust" Hawthorn||Band Role: Lead Singer||Age: 22 ||Sexuality: Straight||Addictions: Drugs|Sex|Cutting ||FC: Ashley Costello
☠☠☠
TAKEN
by the lovely
Heolstor
Larey Pulé||Band Role: Backup vocals/Guitar||Age: 23||Sexuality: Pansexual ||Addictions: Lolita's ||FC: Synyster Gates
☠☠☠
RESERVED
NAME||Band Role: Bass ||Age: (20-23) ||Sexuality: ||Addictions: ||FC: Lzzy Hale
☠☠☠
TAKEN
by the lovely
TheSpaceInBetween
Emma Castro||Band Role: Drummer||Age:(18-21) ||Sexuality: ||Addictions: ||FC: Taylor Momsen
---
Other Members
---
She's in charge of Young Lust's Merch booth. She sells all of their merchandise and absolutely loves her job. She's FC Ashley Costello younger sister and she absolutely adores her sister and her band. She loves traveling and would rather be behind the scenes then in the spotlight. Although she's become quite the internet celebrity due to her fame as YL's Merch Girl.
RESERVED
____ Hawthorn ||Band Role: Merch Girl One||Age:(18-19) ||Sexuality: ||Addictions: ||FC: Lights Poxleitner
☠☠☠
Old friend of the Black brothers, she grew up with them and when they first started touring they asked if she'd come along and help promote and sell their Merch, she agreed and after that became their permanent Merch girl. She loves her job, but in all honesty she hates the fact that she gets little to no notoriety or all her hard work.
TAKEN
by the lovely
Heolstor
Delia Warlen||Band Role: Merch Girl Two||Age: (21-23) ||Sexuality: ||Addictions: ||FC: Haley Williams
☠☠☠
Aspiring photographer, he's been snapping amazing photos from a young age. After high school, he moved to Hollywood and started off as a member of the paparazzi, but he completely hated it and found himself taking head shots instead it wasn't ideal, but it was better than nothing. He found an add stating that a photographer was needed little did he know it was for a world tour with two of the hottest bands, he ended up getting the job.
RESERVED
Grayson Feederman||Band Role: Tour Photographer ||Age: 22||Sexuality: Straight ||Addictions: Stalking ||FC: Francisco Lachowski
☠☠☠
Big time producer and womanizer, he had the idea of bringing both YL and DC together for a world tour. He wasn't sure either band would go for it but to his surprise they were both excited about the idea. This is the biggest break he'll ever get and he'll stop at nothing to make sure he exploits both bands and makes the tour a hit…
TAKEN
by ME
Tyler B.||Band Role: Tour Manager ||Age: 26 ||Sexuality: Staright||Addictions: Blackmail|Money|Gambling ||FC: James Franco
---
---
Rules On Tour
---
---
(1)
Be dedicated
please for the love of Buddha, do not just disappear. Post often and keep me posted. I can promise it you communicate with me I will work with you.
(2) The content of this RP is obviously adult themed. Most characters will have drug addictions, they may even have mental illness, and sexual themes will be involved so if you are not comfortable…don't join.
(3) Doubling is encouraged seeing as there are so many roles to fill. I will not force you to take a second role, but we can't start until we have an even number of boys and girls…just saying. If you want the actual RP to start and not fail…doubling is probably a good idea.
(4) DO NOT reserve and then never submit your character, that is super frustrating. If you can't make the reserve time I'll extend it if you ask, but don't just keep me guessing again communicate.
(5) Romance is encouraged BUT it is not the whole plot, this is an RP about life in general and the bands and each individual's addictions and down falls, but romance is a plus.
(6) I'm on 90% of the time and I'm always willing to answer questions so don't be shy, if your confused or want to clear something up ask away!
(7) Lastly have fun and I'd really like this not to crash and burn so what do you say :D Anyone up for a little rock and roll!
---
---
Character Sheet
---
---
Code: Select all

[center]
(A good amount of pictures, feel free to add anything else and PLEASE put effort into your CS, don't just throw it together.)
Full Name
Nicknames *Optional*
Age
Sexuality (Bi, Straight, Gay)
Band
Band Role
Likes
Dislikes
Secrets
Fears
Addictions (Cocaine, Heroin, Sex, exc)
Illnesses *Optional* (Bulimia, Anorexia, Split Personality, exc.)
Personality
History
Theme Song[/center]
---
---
Tour Dates
---
---
Helsinki, Finland
Stockholm, Sweden
Oslo, Norway
Copenhagen, Denmark
Frankfurt, Germany
Amsterdam, Netherlands
Paris, France
Milan, Italy
Barcelona, Spain
Madrid, Spain
Rio, Brazil
Manchester, United Kingdom
London, United Kingdom
Dublin, Ireland
Sydney, Australia
Melbourne, Australia
Toronto, Canada
Vancouver, Canada
US Dates Coming soon!
Taking place in...
4 posts here • Page 1 of 1
4 posts here • Page 1 of 1
Arcs are bundles of posts that you can organize on your own. They're useful for telling a story that might span long periods of time or space.
There are no arcs in this roleplay.
There are no quests in this roleplay.
Welcome home, Promethean. Here, you can manage your universe.
Arcs are bundles of posts from any location, allowing you to easily capture sub-plots which might be spread out across multiple locations.
You can create Quests with various rewards, encouraging your players to engage with specific plot lines.
Settings are the backdrop for the characters in your universe, giving meaning and context to their existence. By creating a number of well-written locations, you can organize your universe into areas and regions.
Navigation
While not required, locations can be organized onto a map. More information soon!
There are no groups in this roleplay!
Orphanage
By marking a character as abandoned, you can offer them to your players as pre-made character sheets.
You just need to feel the beat
By creating Collectibles, you can reward your players with unique items that accentuate their character sheets.
You can schedule events for your players to create notifications and schedule times for everyone to plan around.
Add and remove other people from your Universe.
The Forge
Use your INK to craft new artifacts in Falling Forever: An Unconventional Love Story. Once created, Items cannot be changed, but they can be bought and sold in the marketplace.
Notable Items
No items have been created yet!
The Market
Buy, sell, and even craft your own items in this universe.
Market Data

Market conditions are unknown. Use caution when trading.

Quick Buy (Items Most Recently Listed for Sale)
None
Discussions
Topics

Replies
Views

Last post
Most recent OOC posts in Falling Forever: An Unconventional Love Story
There have been no posts in the OOC topic for this roleplay!