Name: Kyuzuki Sohma
Age:  16
Gender: Female
Zodiac Animal: Dragon
Picture: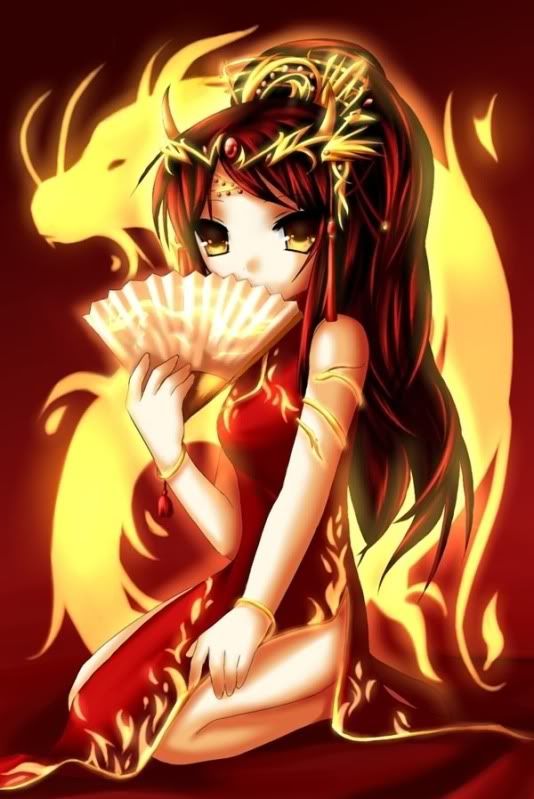 Deeper Description: Kyuzuki is a young girl with brown hair. She has yellowish brown eyes to match as well. She weighs a good 110 Lbs as well, being fairly skinny. Though she looks innocent, she isn't innocent at all.
Personality: 
Kyuzuki may look innocent, but she's far from it. She never seems to be friendly except to those she favors. She's quite picky in who she favors as well. She would rather die then ever need to be nice. It's only something she feels should show when she wants it to show. She's a fairly smart girl and knows how to set traps fairly well, and she also knows that it's simply to transform, so she stays away from the opposite gender at school. Unless of course their part of the Sohma Family. She tends to pick fights with people bigger and tougher then her, leading her always have a few bandaids on her or a cast for her arm. Of course, she never backs down from a fight. She enjoys hurting herself to see how people react, but sometimes gets carried away and ends up remembering her family's abuse.
Special Skills: Kyuzuki is quick of her feet and is a great trap setter. She also knows how to kick butt when out numbered. She's also a great cook due to her job.
Likes:
Snow
Night
White
Blue
Birds
Water
Eating Bento
Cats
Dislikes:
Idiots
Boys
Being part of the Sohma family
History: From a young age Kyuzuki was picked on by her family once they found out their child was a 'monster'. They used to beat her non stop and never feed her unless she really needed it. It was something she was used to of course,and something she just pretended to ignore in public. Finally, her mother had snapped one day and committed suicide leaving a note blaming Kyuzuki. Of course, her father just kicked Kyuzuki out of the the house to lie with others. Kyuzuki tried To never let them see her tears, but that day, they wouldn't stop flowing. From then on, Kyuzuki lives in a small apartment building and pays for by working at part time job at a bakery. It pays fairly well due to how many people go there. 
Anything Else:
She never met anyone so far that she's liked. She's also only met the Sohma family when she was just kicked out. So far, she hasn't seen them around.