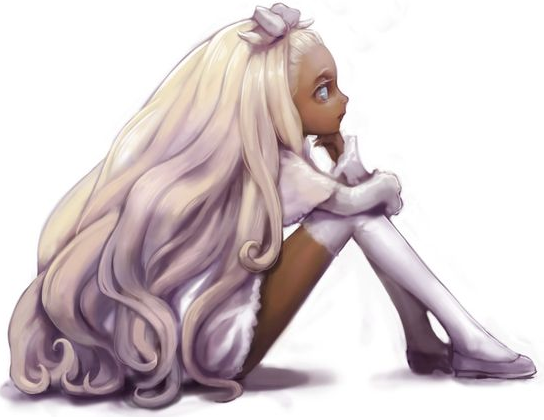 Dialogue



⌈

Name

⌋


Y'nev Amaren



⌈

Nickname(s)

⌋


Silver Queen, Luna, Songbird



⌈

Age

⌋


26



⌈

Gender

⌋


Female



⌈

Sexuality

⌋


Panromantic Asexual



⌈

Appearance

⌋


Built almost as lithely as the winds she commands, her frame is a gentle, graceful one. Her height is above average at 6' teetering on 6'1", though often she may seem a bit smaller due to the way her shoulders taper off. Her weight doesn't seem enough to sustain her, on a good day, she will factor in about 150 lbs. Yet she does not look unhealthy, merely small. Her eyes are usually the first thing one will notice, a pale blue and very close to nearly white. There is almost a chalky film coating her pale orbs, which can make holding eye contact a little uncomfortable. Her hair is long and well-maintained, usually she lets it hang free, seeing no need to constrict it to one form or the other. It has a rather striking silverish hue, appearing white when underneath the moon (which lends to one of her nicknames).

Her skin is a rich, darkened hue of caramel and though it can be hard to make it, she has a few spatterings of freckles on her face. Usually this is hidden by the casual flush upon her cheekbones--it's not a feature of hers that she is very fond of and tries not to bring a lot of notice to it .She enjoys donning pastel-like hues in her common outfits, preferring whites, blues, and the occasional purple. Her policy has always been to never weigh herself down with excessive armor--but that doesn't mean she's not ready to don it if the need ever arose. As it stands, she usually has on a casual fleece shirt and some version of pantaloons, knee high boots that have been laced rather tightly. She carries her weapons visibly, though she makes it a point to keep them sheathed so as not to scare those she corresponds with.
Brilliantly fierce and independently alluring, she is a woman who easily commands the fixations of others due to her carefully chosen words and natural presence. She isn't afraid to stand up for herself, she certainly isn't shy about voicing her opinion, and if someone should dare to cut her off, well. She'll have an earful and a raised voice to follow, because she doesn't like being interrupted. Words to her are precious things, as is time, and it's best not to waste either. So the things she says during interactions are usually chosen with as much consideration as she can muster. If she should find herself in the presence of another strong character, she will give respect where it's due--but it is nearly impossible to miss the note of condescension when someone falls short of her standards. Borderline disgusted with those that she deems inferior, she may flat out ignore people who fall in that category, or extend the bare minimum of a greeting.

She prides herself on her intellect, she's a planner, a strategist, and a rather good tactician. If one can get her invested, she does love a heated debate. Actions matter, and they need to be backed with the right amount of force and decision making. If a battle is on the table, then it must be something of an honorable one. She won't pick fights with people left and right, that isn't really her style. Despite how she may treat those that she doesn't deem highly, she wouldn't seek to actively put them down either. Energy is definitely a thing she values, personally so as she is reliant on it to call on the winds for help, and it wouldn't do to be plum exhausted before she even gets going. She's driven and tenacious, that's for sure, and when she's been given a task, she will want to see it through to the end. She does not like things being half-finished, and gives assignments her all. She's passionate about her endeavors.

She's got a loud laugh if one can get her going, and a glorious sense of humor if she can be enticed into that kind of conversation. To newcomers and friends alike, she treats everyone with the same sense of candidness. Censors don't exactly exist around a woman like her, so be prepared for absolute directness. She doesn't shy away from what needs to be expressed--best to have the confrontation or whatever may be as soon as possible. There can be a plus side to that, however, as oft one can trust that she is probably telling the truth. She's observant, to that degree, and it's difficult for things to slip by her. Overall, she can be an interesting companion, and her intense loyalty usually makes for being the kind of person one can call in a bad situation. She tries to be supportive the best she can be, rare are the moments--but sometimes she can see past her own nose and be a good listener. Once in a while.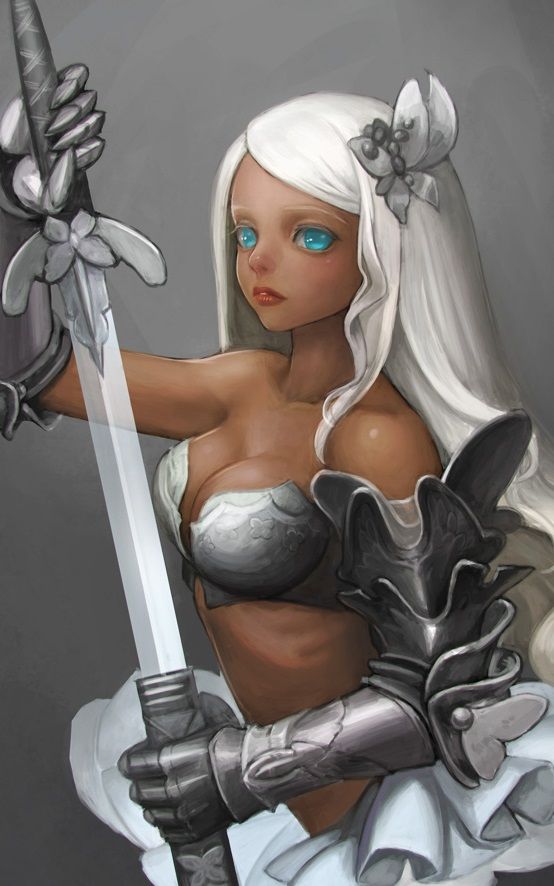 At her most fearsome when she enters the battlefield, she is not a woman to take lightly. She was relying on her battle prowess before she touched the winds, and it is here that she excels. A naturally gifted tactician, she makes up for what perhaps she does not have in direct brute strength with cunning and prowess. Her preferred weapon is a claymore, she enjoys its size and has had hers specially fitted for her build. her claymore has been fashioned such that when she swings it, it whistles with the wind, creating a light airy hum. She also carries a pair of daggers each stationed at her waist for quick access.

Her first ability, as it were, is One with the Wind. As her primary card, it holds the closest tie to her spirit--and has taught her the importance of diligence. It allows her to manipulate the winds around her, at a penalty of course. Oft are the times afterwards where she feels exhausted and unsteady on her feet--despite her intense training. Wind's Whisper allows her to pick up on the slightest of vibrations in the air, which leads to her excellent hearing. She can pick up on even the faintest of movements, which gives her the upper-hand in combat. Her secondary sub-ability is Air Touched, which allows her to always breathe in clean, fresh oxygen. This is a passive ability and in essence, makes her immune to noxious gases or suffocating underwater.

Unbeknownst to her, she may soon have access to additional musings. The first of these potentials is Mercurial Beast, which allows her to summon a horse made of the very winds she can sometimes control. However, if she should find herself in an emotionally heightened state, her steed will respond in kind and be less-than-welcoming to her presence. Her second potential is Tactical Disarm, which removes weaponry from both herself and her opponent. Whosoever retrieves their weapon first will force the other party to be unable to touch theirs (as well as anyone else around them) until the end of the bout--but normally this doesn't cause her much worry, she's a quick thinker and a rather tenacious fighter at that.
First Card - Knight of Swords
Second Card - Seven of Swords
With a perceptive mind and tenacious spirit, it is often hard to find cracks in the armor she wears, both physically and mentally. An extremely good planner due to her attention to detail, she often feels prepared should she enter into battle. She is an enchanting character, perhaps due to her strength, and can usually command the attention of others. She carries with her a "leader-esque" vibe if one will.

However, her blunt nature and sometimes callous viewpoint can sometimes get in the way of her ability to empathize with other people, as she has a hard time understanding weakness in other people. She sees things very directly, and cannot understand why people choose to live in round about manners--or be beaten down when life presents challenges. She is also quick to judge, which can make persuading her out of her judgement a bit tricky, since she can be a bit stubborn and stick with it. Physically, she has a malady, which causes paralysis in her left arm if she strains herself too much. She will experience "shakes", an unsteadiness in her grip or a loose feeling in her arm before the paralysis sets in. This makes it impossible for her to hold her weapon correctly, let alone defend herself properly. It'll go away after a time, but it is mighty inconvenient. In addition, she experiences terrible motion sickness--it doesn't matter if it's a caravan, a ship, carriage, she will vomit and feel queasy on the journey. Best not to take the chance, empty stomach or no, she'll heave and the results aren't ever pretty.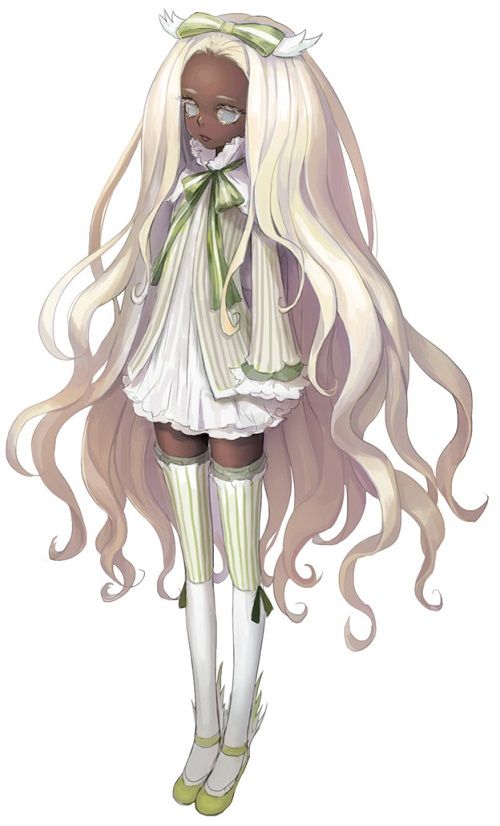 [biological] Father - (Divorced) -

"Mother tells me he is trash, but perhaps she does that so I don't seek him out."

[biological] Mother - (Alive) -

" She's a strong woman and a fierce warrior, and I am honored that she taught me the ways of the blade."

[unrelated] "Mother" - (Alive) -

"She fashioned my weapons--she's got a wonderful heart and bless her patience, she taught me a little about it."

[biological] Eldest Brother - (Alive) -

"Oh, he would just love to be the oldest--he can be a bit of an entitled airhead but his heart is in the right place."

[biological] Youngest Brother - (Alive) -

"He is always sad when I leave home, but maybe the distance will make him a stronger man. Maybe he can learn to stand up for himself for once!"

[unrelated] Younger Sister - (Alive) -

"She's a little spark of fire, trained with me the most and I'm rather fond of her--even if she's always trying to pick a fight with me to see who is the better warrior."

Diligence, self responsibility, and loyalty. Those were the mantra's she was taught, that is how she learned to live her life. Having known she was a card bearer very early in her life, her mother saw fit to push her daughter to her limits... and then past those. She was enlisted in weapon training much earlier than most children would go--where upon others would not touch a sword till they were at least 9 or 10, she would have one in her hands by age 5. She never really had much of a childhood, perhaps because there wasn't much of one to begin with. All warriors felt the pressure of the Museum of Heroes, the need to be accepted and earn their place among the great ones. There was no time for stopping to help another, there wasn't time to be stopped by compassion. There could only be two outcomes: success or failure.

Refusing to fall behind, she pushed herself to do better, to be better. To impress those around her. She didn't want to be ignored because she was younger than the other trainees, she had always been a little insecure about that. So she practiced, determined to prove herself to her superiors. It ended up paying off, weapon training came naturally to her--and she would spend hours upon hours in the courtyard. Going at it with other students, seeing what her capabilities were, trying to eventually realize what she could accomplish with skill. When she wasn't studying, she usually spent time at the library with her younger brother. He wasn't a warrior like her, he was mild-mannered but he was quite intelligent. He liked to verse her in chess and it was partially his influence that she became as good at tactics as she did.

Her mother seemed proud of her progress and her home life, well, it was home. Chaotic, loud, and full of snark. Her family was a big one, but she never resented it. It was nice to be the eldest, to be depended on. She felt like she could really contribute something to her home life, to protect them from the dangers of the outside world. (Her younger sister never really wanted this protection, for note, as she was a "trained warrior" herself) Her teenage years fell into small distraction when she earned herself her first romantic partner. Well, that certainly didn't end well, as the boy ended up leaving her for someone else. She got him back good during class, though--and managed to laugh it off after some time. Romance didn't really appeal to her after that, not in the typical way--she never really got what all the "behind closed doors" time was about and it never interested her to find out.

As she entered her twenties, she began to take more effort with her ventru, her natural mana. She wanted to understand her own magic, to understand these strange abilities she had been granted. In the beginning, she could not even muster up a small breeze before passing out for a time. When she finally managed to stay awake, the winds she summoned were so hectic that she knocked herself over and fell flat on her face. These practice sessions were met with quite a bit of failure before she began to get the hang of it.... two years later. Magic sure wasn't easy, and even though she's been at it for a while, it's not the most comfortable or logical thing in the world. Fortunately she had the libraries at her aid--the books helped her figure out how to manage her abilities--at the very least, keep herself from fainting all the time.

It was with great honor that she received the news of being sent to Earth. It was news that she regarded with high esteem and she excitedly relayed it to her family. Her youngest brother was the saddest to see her go. She promised to bring him back something special (though maybe those were more empty words, for her summoning was for a situation much more dire than a mere visit), flat out ignoring her other brother as he prattled about how he should have been chosen instead of her. With a heavy heart, she departed from her family and took the claymore her other mother had made for her. It wouldn't be for another several days before she discovered that her siblings had scribbled all over the hilt. She had initially been angry with this discovery but secretly holds this with some affection, since it reminds her of home and of the family she waits patiently to see once more.