Name:Hide
Age:16
Technician:TBA
Weapon Type: Scythe
Resonance:
Jekyll form
- When ever he archive soul resonace his human and weapon form changes to that of a powerful entity from which is vary difficult to control. Fulled by emotions of hate and anger the Jekyll form is a side effect of Dr. Jekyll attempt to transfer the Jekyll form out of his own body into the boy of his son
Bio: Hide may seem Uncaring and hateful but in truth He's just not use to being around people due to his questionable past. if he could Just find
people to connect to maybe someone even more then Just a friend then he open up.
History: The son of Dr. Jekyll who was never married some unknown nanotechnology cloned a younger version of himself for reason's unknow
Appearance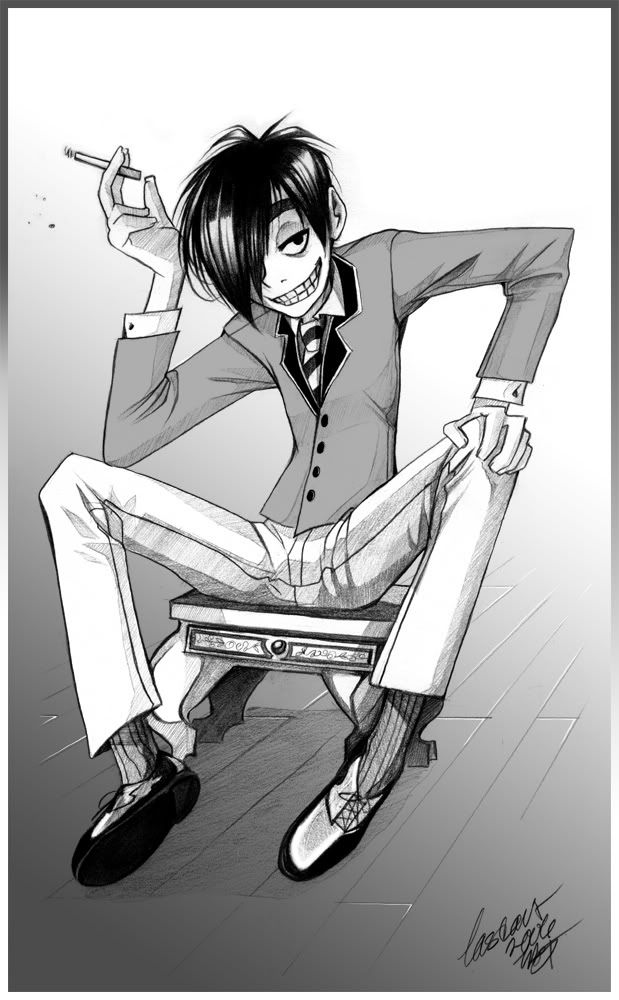 ):
Clothes: He ware's a snazzy suit and tie mostly unless he's just lounging around his apartment then he wares a tank top with the British flag on it and tattered jeans
Height:6.5
Other: when hide is in his weapon from engraved in the scythe blade is the Number 320. This number represents of course the experimental test number. if ever seen with out a shirt on its also seen as a tattoo above his left peck