---
---
---
---
---
---


⌈Name⌋
Abigail Olivia Martin

⌈Nickname⌋
Furia

⌈Age⌋
Sixteen

⌈Gender⌋
Female

⌈Race⌋
Caucasian

⌈Sexuality⌋
Straight

⌈Role⌋
Fourth-in-Command

⌈Face Claim⌋
Jennifer Lawrence

⌈DNA⌋
Eagle Owl


---
---
---
---
---
---


⌈Hair Color⌋
Medium Brown

⌈Eye Color⌋
Light Hazel

⌈Height⌋
Five foot, Seven inches

⌈Weight⌋
One hundred five pounds

⌈Wing Description⌋
Furia's wing span is about thirteen feet across, a wing span that has pretty much stopped increasing by this point in her life. The underside of her wings are a light brown and tipped with a darker brown, almost plausible as black. On the outerside, there is a haphazardous, seemingly random speckled pattern of tan, multiple shades of brown, black, and white alike. Her secondary feathers are dark brown.

⌈Physical Description⌋
Considerably short for a bird kid, Furia's medium brown hair falls in gentle wave to just below her shoulders. She is lithe and slender in form, although she does don a considerable amount of muscle, of which she likes to show off with form-fitting spaghetti-strap tank tops. Furia has a considerable amount of curves for a girl her age, her gender not even a question. Her skin is a healthy tan, and she has a small birthmark on her left hip.


---
---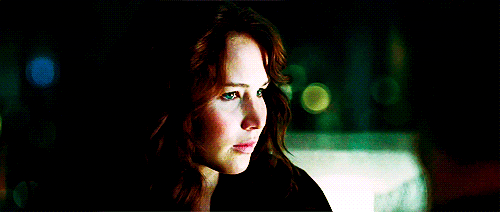 ---
---
---
---

⌈Personality⌋


Temperamental | Tactless | Morbid | Overexcited | Loyal


Furia is a tepermental being who is honest to the point of being tactless. She doesn't think before she speaks, thereby usually offending one or more people each time a phrase comes out of her mouth. She is a fan of her own kind of rather bland, tasteless humor, and doesn't seem to notice that she's the only amused by such tactics. Above all, though, Furia is a rather morbid being, finding pleasure in watching those she doesn't like suffer. In this sense, she is slightly mad, sometimes going out of her way to injure and feed off of their pain. This is, obviously, the reason she is not the leader of the Flock she is a part of. Madness consumes her, and she doesn't mind in the slightest.

Likes
❖ Pain
❖ Suffering
❖ Battles

Dislikes
❖ Ignorance
❖ Incompetence
❖ Arrogance



---
---
---
---
---
---

⌈Powers⌋
|Gift of Flames| Furia can set herself aflame at will and produce fireballs likewise, although anger can cause her to "glow with fury" uncontrollably.

|Heat Sensory| his may seem all out useless, Furia can actually detect the presence of bodily heat and thereby locate missing persons even with her eyes closed.

⌈Natural Talents⌋
|Irking| Somehow, Furia always knows what will make someone angry, which is an annoyance to many.

|Knives| Furia is decent with throwing knives and such, and always has at least two sheathed at her side, many a time unbeknownts to the rest of her Flock.

|Fear| Furia can install fear within a person's soul with a simple look.

⌈History With the Flock and School⌋
Furia knows little to nothing about her days before the School, only a name that may or may not have been her own. She has been more or less raised in the School, where she had been imfamous for her rebellious, violent, uncontrollable nature. She bears many a scar from lashings attempting to get her under control, lashings that she merely laughed at sourly. She hasn't had much interaction with the othe Flock members, but enough. She is as uncooperative as they come, and isn't exactly easy to relate with, though, so her interaction was limited by the bounds of others.
*Logos made using http://www.cooltext.com