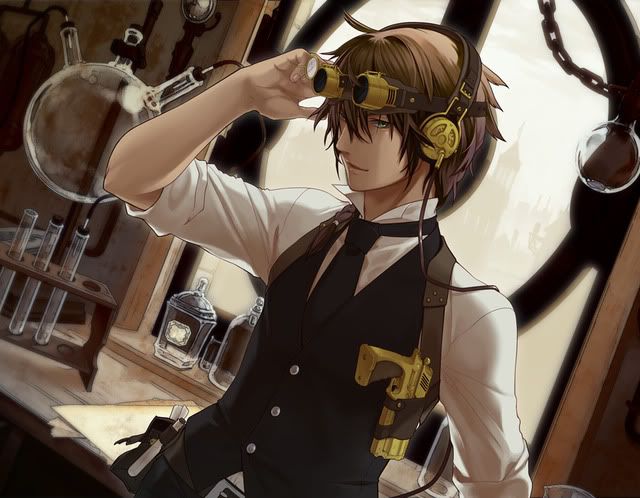 Name:
Max Nill
Gender: Male
Age: 25
Height: 6"9'
Occupation: Mechanic; Enlisted
Appearance: Stunning green eyes, messy brown hair, and a cocky smile. He usually dresses in either coveralls or an outfit as if he were about to go out on a date. He is actually one for looking nice. Of course, he always has some sort of gear around on him. (You could just look at the picture too XD)
Rank: Primary mechanic
Personality: Max is a smart ass at most points. He doesn't care what he says as long as he feels it's true. In other words, he's cocky. But when he wants to be, he can be a charmer to either males or females (he's not picky). When you first meet him (if he's in his work area), he's more likely to pay attention to what he's working on at the moment rather than pay you any mind. But if you're stubborn enough he'll lend an ear to whatever you're trying to bug him about. He seems to have the annoying habit of easily figuring people out too, even people with the hardest barriers on themselves.
Bio: Max grew up with five brothers and one sister. So of course, neither he or his brothers got attention from their mother. And their father was always out working odd jobs just to support everybody. He first got into fixing things when his neighbor's radio quit working. He took the thing apart and put it back together again, actually making it better. Since then, he was known to have a gift. Everybody in his town went to him to fix their broken devices. There hasn't been one thing he couldn't fix and make better.
When he was old enough to, he got into the army after flashing his degree in mechanics. He was actually the star pupil in all his classes, which only boost his ego and cocky attitude. Ever since then, he's been the army's mechanic.
Nationality: Metargo
Unit: LK-8 Mycenaean