---

◤◥
«

"Just fuck it...fuck the world...fuck life. I'm done, just done."

»


⌠Family Portrait | Pink⌡


Fᴀᴄᴇ Cʟᴀɪᴍ ◆ Anna Kendrick ❘ Pᴏʀᴛʀᴀʏᴇᴅ Bʏ ◇ Aquamarine


Dɪᴀʟᴏɢᴜᴇ Cᴏʟᴏʀ ◆

#00ff66


◣◢




|Full Name|


⌊Jessica Alexandria Fitz⌉



|Alias(s)|


⌊Jess || Commonly Used
Jessie || Commonly Used
Sissie || Used Often (By Sera)⌉



|Gender|


⌊Female⌉



|Age|


⌊17⌉



|How long were you an orphan?|


⌊10 Years⌉



|Sexuality|


⌊No Preference⌉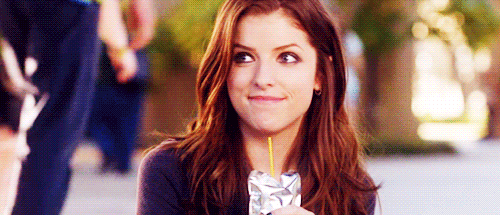 |Personality|


Jessica is very mature and protective for her age, something that she had no choice becoming. With no one but her really looking out for her younger sister, she had to take on the mothering role because of the death of her parents. Of course she does tend to have her quiet moments when she doesn't want to do anything but think back on everything that happened, but that doesn't matter to her as much as it does her sister. When she isn't busy worrying about Amber, she does attempt to have a bit of fun.

She enjoys singing and performing at some of the restaurants in town, this gives her a way to let all of her emotions out. Jessica just loves to meet new people, but when it comes to talking about her past, it's something that she tries her best to keep to herself. If she tells you anything about it, you best know that she trusts you with her life.

Now don't get her wrong, just because she comes off as a kind and caring person, she does have her bitchy side. Which most of the time she tries her best to hold in, but it's not always so easy. There are times when she may just randomly blow because of holding in so much at one time and it all just begins to be too much...but don't worry about it if it's not anything to do with you. The worst you'd probably have to deal with is her smart comments and a bit of yelling...




|History|


Jessica was the first born into the Fitz household. She had one of the greatest lives but that didn't last very long. Around the time her mother was pregnant with Amber, everything began going down the drain. Her father started drinking and selling drugs, something that she remembers her mother arguing with her father about all the time. No matter what she did it was wrong to her father so she always seemed to end up getting beat for every tiny thing. There were times when her mother would stick up for her, but every time that happened things would go farther south.

One night Jessica was out with her friend when she was seven years old. She came home finding her mother's lifeless body lying on the kitchen floor in a pool of blood. She immediately began looking for Amber and found her curled up in a ball on the floor at the end of the hallway with their father holding a gun at her head. Jessica quietly but quickly grabbed another gun from the gun cabinet and hoped that she would be using it right without hurting herself or her sister. She pointed the gun and shot twice. Once at his back and another through his heart.

Jessica's friend's mother heard the gunshots and called the police before going inside to see what was going on. She found the girl's, Jessica with a gun in her hand and immediately asked them what was going on. When the woman got the whole story, she made Jessica put the gun down and brought them outside to wait in the car for the police. If it weren't for the friend's mother, Jessica and Amber would be serving time for an indefinite amount of time.

---