Claudia Smith
Claude
"If opportunity doesn't knock, build a door."
Gender: Female
Birthdate: April 23rd 1997
Age: 17
Sexuality: Bisexual
Religion: N/A
Nativity: United Kingdom
Occupation: Volunteers at homeless shelters and works with cats.
Family: Her aspirational parents, who are still married.
Role: Class Representative
Face Claim: Lana Del Rey
Played By: Lottie
"As we express our gratitude, we must never forget that the highest appreciation is not to utter words, but to live by them."
Likes:
- Reading
- Inspirational Videos such as the Martin Luther King Speeches
- Strawberry Ice Cream
- Vintage Cars, Clothes, Furniture
- Taking vigorous notes constantly
- Photography

Dislikes:
- Spiders
- Walking alone at night
- Things being messy
- Loud rap music
- Rule Breaking
- Dog-eared corners

Hobbies:
- Reading
- Roller Blading
- Stamp Collecting

Habits:
- Stuttering when under extreme stress, but not when giving speeches or lectures.
- Biting her lip when she is thinking
Fears:
- Spiders
- Failing
- Being too ill to study
- Being the only intelligent life form left on Earth.

Secrets:
- She is Bisexual
- She is Bulimic.

Skills:
- Organising
- Flower Arranging
- Calligraphy
- Speed Reading
- Harp
- Lacrosse

Oddities:
- OCD
- Constantly thinks she's lost something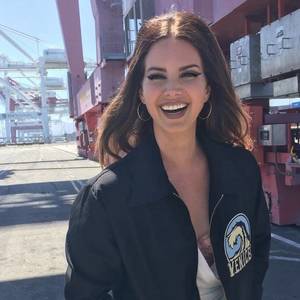 "It is always the simple that produces the marvelous."
Additional Markings: Just the conventional ear piercings
Personality:
Claudia is a little shy when it comes to not bossing people around. She can try and be rather controlling at times however this is just in fear that if she loses control everything will fall out of place around her. She is a little strung up and doesn't really understand letting loose so she can come across as having an attitude that suggests she is better then anyone else. She also comes across as someone who is always right and doesn't take on board other people's opinions. However, she isn't like this at all. She's just someone who is rather insecure because she has always had the pressure from her parents to succeed and in actuality she is tired from it, she would never tell anyone this though in fear that it would hinder her performance somehow.
She is also very over peppy at times and likes to "motivate" the troops so to say.
"I'm selfish, impatient and a little insecure. I make mistakes, I am out of control and at times hard to handle. But if you can't handle me at my worst, then you sure as hell don't deserve me at my best."
Background:
Claudia comes from a highly successful family. Her father is an accountant and her mother is a lawyer. They are still married but for as long as she can remember her parents haven't really seemed to love each other. They seem to just stay together because it would be easier on them and Claudia. As she got older Claudia grew smart to this and it has been a bit of a sore topic since her early teenage years. Due to this her idea of love can get a bit tangled and finds it hard to emotionally connect. Claudia has always been under an intense amount of pressure from her parents to succeed in life and to be the best at absolutely everything and in some ways she is starting to feel they only care about their reputations and having the perfect daughter.
"Darkness cannot drive out darkness: only light can do that. Hate cannot drive out hate: only love can do that."
Love Life:
Quite simply her love life has been non-existent. Too engaged in her studies she hasn't had the time or the energy to partake in such "frivolities".
"We accept the love we think we deserve."
~Relationships~


The Cheerleader: x




The Jock: x




The Nerd: x




The Free-Spirit: Does he not plan anything in life? Have no worries? Not freak out about anything? That's so irresponisble, but I guess it could be a nice change, if you want to get no where that is.




The Goth: x




The Rebel: x




The Hipster: x




The Class Rep: x




The Outcast: x




The Clown: x
"Success is not final, failure is not fatal: it is the courage to continue that counts."