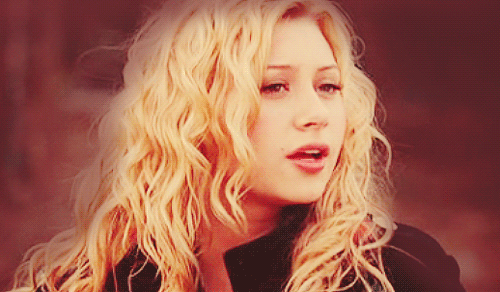 ---
---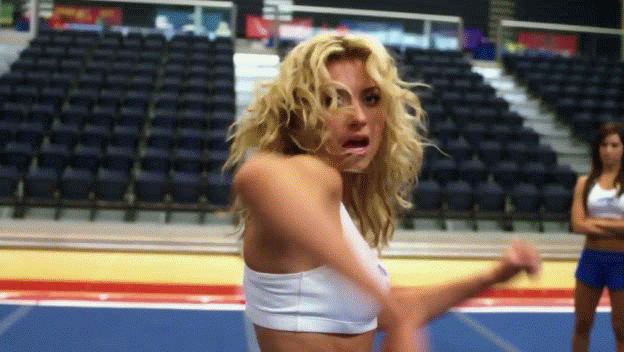 Name: Rosette Avalon East
Nickname: "Most call me Rose, those who call me by my full first name have a death wish."
Age: 17
Sexuality: Bisexual "And I'm not afraid to show it..." Sees a pretty girl walk in, "Hey gorgeous! What's your name?"

Power: "Gravity Manipulation... some think it'd be a pretty useless ability, until a second later when they're wedged into the ground eight feet deep. I can make gravitational fields at will. It's a lot of fun once you master it as well as I have. Played dodge ball with a strong gravitational field around me once and all the balls just fell to the ground as soon as it even came near me. Also works with bullets and the like, but you wouldn't need to know that. I can also make myself fly, well really it's more like levitating, or hovering. Changing the direction of gravity took some time, meaning years, to master, but apparently it's possible since I did it. Walking on walls and the ceiling can be great when trying to get away from people or wanting to get something off a high shelf but don't exactly want the entire thing to come crashing down on you. I get a laugh out of battle. It isn't exactly easy to knock someone out with gravity, but you can pin them down hard enough to the ground that they won't be able to move and just throw a knife into the mix, then there you have it, instant win. Also works the other way, make them all float in midair, that way they can't hide and they make easy shots. Changing gravity's direction also comes into play during battles. What do I do when a knife is flying towards my face? Just throw it back the way it came... at twice the speed. She could also create these small vortexes that suck in everything in its way. She had this ability that made her immune to its pull, but had to make the effort to make sure nothing hit her as it was flying into it.

Everything comes at a price and gravity manipulation isn't exactly merciful when it comes down to it. My abilities are fueled by calories. Yes, laugh it up, but when it comes down to it, it isn't exactly easy to keep your calorie count up. People constantly wonder how I stay so thin when I eat like the hulk after being put on a strict diet, well there you have it. I also have to be careful, however, if I burn too many calories, I tend to end up exhausted or in extreme cases blackout for a couple hours. It usually isn't too serious when I lose consciousness, but then again, I never have pushed my limits too far to break. My gravitational fields also aren't exactly the best for discreetness. Sure I can hide up on the ceiling or on a wall, but anything that happens to walk into the field gets dragged along with the gravitational force. I once had one up in the library, I didn't feel like carrying my books so I made a small field to carry it for me, but bumped into one of those librarian carts that they use to put borrowed books back into their place and the entire cart and all the books in it went straight into the field. I had to explain to the librarian how her cart, which was pretty heavy by the way, was magically thrown half way across the room in a matter of moments that she went to grab another book from the front desk."

Which Side?:
"Evil..."
"With my record? They probably didn't look two seconds at my files before placing me in the bad pile. Let's just say I don't exactly abide by the school rules or read the student handbook like it's the bible. I also have friends, but they aren't really the class favorites either. Don't get me wrong, I'm not one of those jerks that do bad things just to keep the title, I only do it if there's something in it for me. Be it money, something valuable, or just my own amusement... God it's hilarious to see girls' reactions when they step up on a scale only to see that they've gained twenty pounds... Though sometimes, I do think about how it could've been on the other side."



Likes:
+Teasing
+Sleep/Naps
+Eating
+Bribes
+Outdoors
+Sports
+Anything horror related
+Spicy food
+Reading
+Sunny days and rainy nights
+Being adventurous
+Strategy games

Dislikes:
-Bummers
-Overly romantic movies
-People who get in the way
-Arrogant people
-Sour foods
-Being woken up
-Chance games
-Being restrained
-People who hurt others for "fun"
-Arrogance



Fears:
"Fears? What fears?
Rose is deathly terrified of cramped, closed off spaces. She was trapped in her closet once when she was younger and since her parents were getting groceries, she was stuck in there for a few hours. When her parents finally found her she was curled up in a fetal position, taking deep heavy breaths, and only a shell of what she was before. She's also not a big fan of anything that slithers. Be it snakes, worms, centipedes, it just all makes her skin crawl. She doesn't shriek like other girls when they see something like that, but she does tend to walk a bit faster and has occasional quivers along the way. Not to mention drunks, or anyone who appears intoxicated. She would rather take the long more dangerous path than have to pass a single drunkard.


---
---


Personality: Some say those sparkling misty grey eyes look almost lost, others say she's always calculating a plan on how to destroy her next opponent without getting a speck of blood on her clothes, Rose says those people are morons that have no lives. Ever so blunt, and always equipped with a snarky, or some say 'smart-assed' comment, most call Rose brutally honest. If you irk her and are holding her back, she'll tell you exactly that straight to your face without a moment's hesitation. Though that only comes with her peers, when it comes to her parents or teachers, she tunes down the honesty and puts up a distant, rather bored look. She may look far from it but Rose is one of the best students a school can have. Even when she's staring out a window in the middle of a lesson, she's actually never stopped listening. She's played chess with the most intelligent students in her former schools and has won, though quickly waves it off as 'just showing the geeks off in their own game'. She's been known to make the most advanced plays when it comes to sports. Even helping out the football coach at one occurrence or another. She's never been deemed a 'nerd' herself due to her nonchalance and incredibly blunt attitude, but no one can deny that the girl's borderline genius.


Despite her abilities with strategies, she isn't the best when it comes to leadership roles. Rose hates the pressure of the title almost as much as she loathes people who are too weak to carry their own load. When she gives you a job she expects you to get it done, she'll applaud you if you do a better job than she'd expect, but as long as it gets done she'll be happy. She hates setbacks when it comes to plans, but contradicting, she loves having to redraw and rethink about how to reach their ultimate goal. She will always decline a leadership role, but will more than not, end up with the role of the leader's right hand (wo)man. She is also far from forgiving. If you drag her down or become a burden, she will abandon you to fend for yourself. If you dare to call out to her to ask her to dial it down a notch, or anything to slow down progress, she will double the pace. Rose is very, very competitive and will sacrifice even herself to win.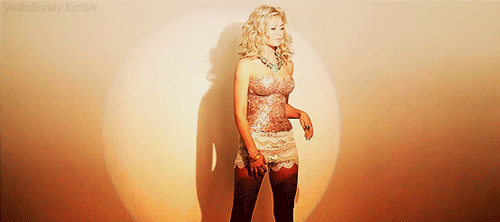 Outside of competitions, Rose loves to cause havoc. Making people panic and stress is just plain amusing to her. Taking a phone that was left on a table for a second and placing it somewhere else, hiding car keys even though they were in a rush, sometimes even tying shoelaces together while the person isn't looking. They may seem rather mean to other people, but Rose considers them nothing but harmless pranks. She doesn't pull them on people she knows personally, but rather on people she's yet to make the acquaintance of. Rose isn't stupid though, she knows when someone's simply in a rush because of their own laziness or when it's actually urgent and they have to get somewhere right that second, she messes around with people of the former. She knows she wouldn't like it if something unfortunate were to happen to her right when an emergency occurs, so she empathizes with those people.


---
---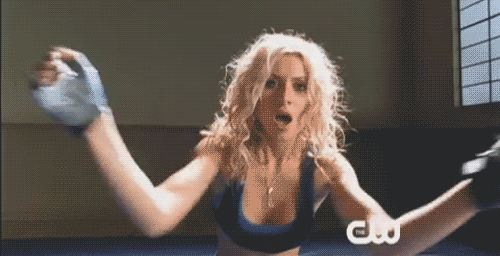 History: Rose was born in the more comfortable part of the suburbs of a bustling city. She was smothered with love from the second she was held in her father's arms in the hospital room. She had one very, rather overly protective older brother who always kept her at an arm's length unless she was school. He walked her to the school gates every day before making his way back the way he came to his school and was always patiently waiting there after school. She didn't mind, she always stuck close to him in return and obeyed his instructions whatever they may be. Her parents also rather spoiled her, showering her with affection and attention that normal people would a baby. She didn't see anything strange about it, until her friends at school commented about it. The guys thought it was a little strange how her brother acted as if she would get lost a minute without him before or after school, while the girls just thought it was cute that they were so close, either that or they thought he was attractive.


She ignored the guys, that is until she turned thirteen, then she started finding it strange as well. Being so close, she didn't have any trouble telling him that, but he simply gave her a blank, rather disappointed look. He stopped, though Rose felt strangely disappointed, but brushed it off and walked to school by herself. Her friends who usually waited by the gate looked surprised when she came by herself, Rose explained what happened and they continued on with the normal school day. It was on the way home that Rose could practically hear someone staring at her back. It was rather late due to her after school extracurricular activities. The sun starting to burrow itself into the horizon mountains and bringing its light along with it didn't help her nerves. She picked up the pace only to feel the presence of whatever it was get closer. When she rounded a corner, her entire body screamed at her to run, and she did just that, taking off in a full sprint. This time she did hear it, heavy footsteps and they were getting louder and louder.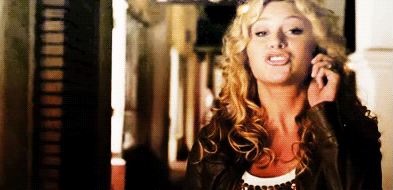 Without looking where she was going, she crashed into what seemed like a wall and bounced back onto her bottom. She looked up at the wicked smile of a sloppy man of around his mid forties. His breath reeked of alcohol, making her choke, but that didn't stop him from petting her and getting way to close for comfort. She caught eye of what looked like an empty beer bottle in his hand before trying to push him away. It only encouraged him further, however, and he grabbed her wrist to try and get her to stop moving. Rose revolted, she swung her other hand around and gave him a firm smack on the face. It barely had any effect on him though, as he merely grew angrier. He slammed the empty bottle into the nearby building, keeping a hold on the top which now consisted of jagged glass. He held her against the building keeping the bottle close to her neck, but before he could do anything, another figure came full sprint to him knocking him a few feet away. Rose looked up teary-eyed at her brother who gave her his jacket. A moment later, the man towered behind him and stabbed the bottle into his back. Rose took handfuls of her brother's shirt, keeping him up right just enough to keep from falling. Gazing intently at her brother's rapidly fading eyes, she whipped around to glare at the man who stabbed him only to find him laughing at her. "If you'd just went along with it, this wouldn't have happened." That snapped something inside her. Her hands shook, and before she knew what she was doing a vortex tore through the side of the building sucking up everything within its range. Rose took her brother who was now staggering up onto his feet and ran, but not before hearing the man scream for his life as he was sucked into the swirling vacuum.




When they arrived at home, Rose was about to suggest that they keep it to themselves, but her brother burst into the house and simply declared that Rose's powers finally blossomed. She stood there slack jawed, wide-eyed until she saw that her brother's wound had healed, only the torn through holes of his shirt remained as evidence of the assault. Her parents immediately demanded what happened before scooping her up in their arms and crushing the air out of her lungs. They then explained to her that more than half of the family had extraordinary abilities. Her brother, for one, had advanced regeneration which explained how his wound healed so quickly. In the years after, she trained with her brother who resumed his guard role, escorting her to and from school once again. It was quite evident that Rose had changed after the assault however, for she caused more trouble at school, though they were quite harmless she still got in trouble none the less. Quite contrary, she also became the school's troublesome genius (Anyone get the reference?). When she received the letter of invitation to Maldoy Academy, she almost shoved the letter into her parents faces with a loud exclamation of "Please!".

Theme Song: Every Rose Has Its Thorn