Intro:
Alice was on her way to Arcada. I so called
"Save and sucure, and there's no infection."
But it turnes out when alice gets there it was a trap. Wesker planned the whole thing just to lure Alice to her friends an his clutches.Bt this story starts 3 mouths before that. In a desert far away from L.A or HollyWood as some call it. She has friends that shemets while she's in the desert bu then they part ways thats when her friends are taken to the Unbrella corproation's ship
"Arcada"
That sent out a messge to lure Alice. She didn't know it was a trap till she had arrived. Along the way going there she came in counter with some Rapists. They tricked her into thinking there
"Mom"
Needed to protect her
"Baby"
But the
"baby"
was just a doll and she was surrounded. They hand cuffed and and tried to Rape her since they are Rapists but they don't get that far although the man who was tring to take off her pants got away and will meet up with her later in her trip..And will cornor her once again because at this part her guns and what not are on a table a little bit away. She might not get away, but come on this is Alice were talking about. When she mets up with Carlos, Clair and K-mart. Theyplan to travle together now. they have many more ppl in their group including kids but most of them die becuseof the bird attack..I'm notgoing to say anyting else i don't want to do he whole Roleplay here so make a charater an find out for yourself...
Cast:Alice:
[center]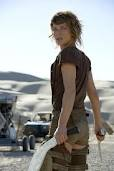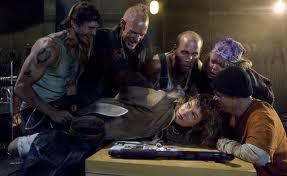 K-Mart: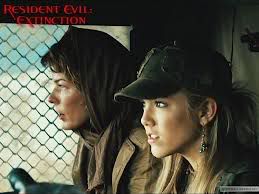 Carlos:
Clair: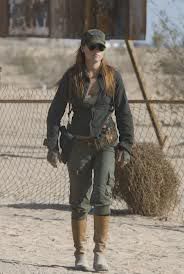 The Crows: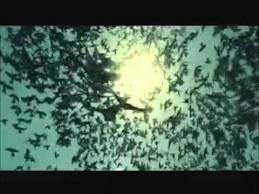 There transportationJeep: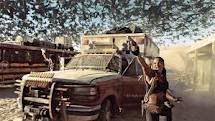 Bus:
Rules:
1.Respect everyone
2.Releation ships are allowed.
3.Can have any Skelly doesn't matter
4.Most have Pic
5.Post daily
6.My have more then one charater
7.Don't be mean
8.Message me after you make a charater.
9.I'll post first.
10.Enjoy.[/center]
Taking place in...
There are no characters in this universe yet!
1 posts here • Page 1 of 1
Setting
Characters Present
Tag Characters »
Add to Arc »
Alice drove her motrocycle to a neary radio stastion that sent out this help request.
"Help us were surrounded please help us!"
Alice decided to go check it out. She shut off the bike and shut the portable radio off. He then walked inside the building. While she walked she looked at the wall there was writing all over them. A little bit after she was walking she heard weeping. Alice pulled out her pistol and got ready to shoot just in case. When she got there, There was a lady in a chair and asked Alice to keep he baby safe. Alice put the gun away and reached for the bay when she hoped the blanket thee was a doll inside thats when she was surrounded. There were guys all around her with gun pointed at her. She dropped the baby and the lady said
"You bitch, you dropped my baby..."
Then laughed ( Here's a video-
http://www.youtube.com/watch?v=qIl1JGQeza0
)
---
1 posts here • Page 1 of 1
Arcs are bundles of posts that you can organize on your own. They're useful for telling a story that might span long periods of time or space.
There are no arcs in this roleplay.
There are no quests in this roleplay.
Here's the current leaderboard.
There are no groups in this roleplay!
Welcome home, Promethean. Here, you can manage your universe.
Arcs are bundles of posts from any location, allowing you to easily capture sub-plots which might be spread out across multiple locations.
You can create Quests with various rewards, encouraging your players to engage with specific plot lines.
Settings are the backdrop for the characters in your universe, giving meaning and context to their existence. By creating a number of well-written locations, you can organize your universe into areas and regions.
Navigation
While not required, locations can be organized onto a map. More information soon!
There are no groups in this roleplay!
There are no characters in this universe yet!
By creating Collectibles, you can reward your players with unique items that accentuate their character sheets.
Once an Item has been created, it can be spawned in the IC using /spawn Item Name (case-sensitive, as usual) — this can be followed with /take Item Name to retrieve the item into the current character's inventory.
Give your Universe life by adding a Mob, which are auto-replenishing NPCs your players can interact with. Useful for some quick hack-and-slash fun!
Mobs can be automated spawns, like rats and bats, or full-on NPCs complete with conversation menus. Use them to enhance your player experience!
Current Mobs
No mobs have been created yet.
Locations where Mobs and Items might appear.
You can schedule events for your players to create notifications and schedule times for everyone to plan around.
Add and remove other people from your Universe.
The Forge
Use your INK to craft new artifacts in Resident Evil: Extincion. Once created, Items cannot be changed, but they can be bought and sold in the marketplace.
Notable Items
No items have been created yet!
The Market
Buy, sell, and even craft your own items in this universe.
Market Data

Market conditions are unknown. Use caution when trading.

Quick Buy (Items Most Recently Listed for Sale)
There are no characters in this universe yet!
None
Discussions
Topics

Replies
Views

Last post
Most recent OOC posts in Resident Evil: Extincion
This is the auto-generated OOC topic for the roleplay "
Resident Evil: Extincion
"
You may edit this first post as you see fit.