The year was 3012 and earth was at an all-time high in technology, most of the world running on advanced technology and computers all in a network with the super computer known as MOTHERBOARD at its center. In the northern part of what was once called America there was team of computer engineers experimenting with a system prototype called S.A.R. and if it held up to expectations it would be the program that ended all viruses. As testing began the S.A.R. program showed amazing potential, it even learning to work a holo projector on its own thus earning its name as S.A.R.A.H., but all was not as it seemed. On that fateful day the S.A.R.A.H. program was found on a separate computer in the lab and it was ordered deleted but it was to late. The scientist realizing their mistake in making this program shut down the entire lab immediately but the program had already escaped. The S.A.R.A.H. program spread and in less than an hour it found the MOTHERBOARD and the experimental world known as RHYTHM where it was trapped like a Pandora's box but with the key inside. When S.A.R.A.H. found the first of the scientists sent to explore this new world it began the pixel wars, the first war of man against its own creation.
TERMS
The GRAFT machine-
A machine that can transform the human mind into a digital program to run a C.L.O.N.E. body within the RHTHM
MOTHERBOARD –
MOTHERBOARD is the main processor unit of the world it running the huge power grids on earth along with it being the home of the GRAFT machine and human settlements on RHYTHM, it cannot be destroyed by S.A.R.A.H.
RHYTHM-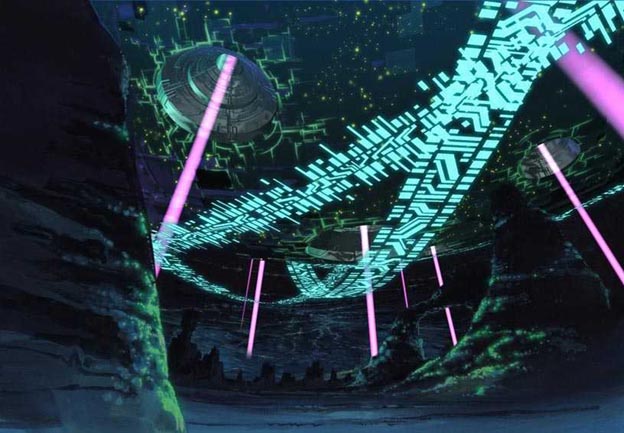 Rhythm is a virtual world that spans across the entire digital web of earth and was created by the computer known as MOTHERBOARD along with the help of graphic designers who made it possible for humans to inhabit the RHYTHM.
S.O.N.G. – Science Of Networking Grids
The S.O.N.G Company is the creator of the C.L.O.N.E. program and GRAFT Machine to make digital bodies and minds.
TONE Weaponry-
These are the weapons of the RHYTHM world most of them looking like something from a video game, in reality these weapons are anti-virus programs forged by graphic designers into shapes.
L.W.D.A. - Light Weight Digital Armor
Like something from Tron this armor is black or metallic and weighs virtually nothing (not in all cases) with bright florescent lights built into it. This armor is well made for fighting viruses, even if it is made of only pixels.
Viruses that inhabit the RHYTHM program
Phyllo-
These creatures begin life as plants that release thousands of spores into the air that latch onto C.L.O.N.E. soldiers feeding like parasites until they evolve into the adult form known as the Phyllo2.
Crypt-
These viruses look as if they have come from the depths of a horror movie and as such carry acids strong enough to disintegrate a digital tank.
Worm-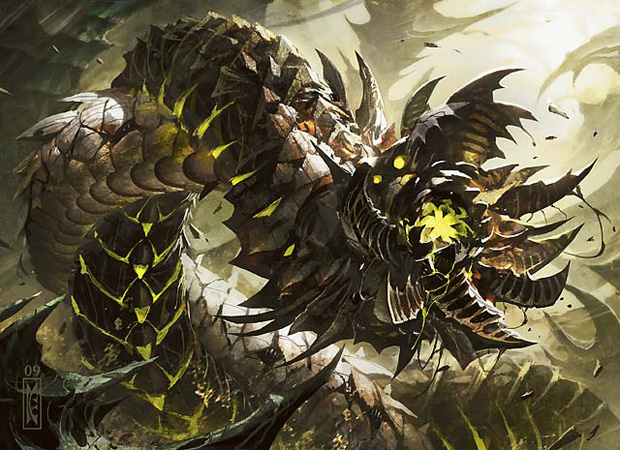 Little is known about the worm virus due to the lack of survivors from its attacks that are know to leave entire cities in ruin or giant rifts in the RHYTHM landscape.
Block-
These viruses have tough skin and armoring that is nearly impenetrable, being paired with their razor sharp claws only increasing the immediate danger.
Trojan-
Trojans are the stealthiest of all the viruses in RHYTHM they being known for their amazing camouflage that can render them nearly invisible.
Tracers-
The tracer follows or latches onto L.W.D.A. armor and C.L.O.N.E. and secrets a hormonal sent that makes its host a beacon to other viruses.
Basic viruses-
Basic in every way these are the average viruses and show no outstanding traits at all thus making them the common virus to be seen in RHYTHM
S.A.R.A.H. – Self Adapting Rom with Advanced Hologram capabilities
SARAH was created to be an adaptive program that could destroy any virus bu she was the ultimate virus herself
Icodec –
These small viruses are the bane of all mech suit drivers with their capacity to make holo screens malfunction making it almost imposable to see what is going on outside the suit.
Orphan files-
Though not actually viruses they very much resemble and act like the same with their constant following of C.L.O.N.E.S. and their drive to eat data, from things such as L.W.D.A. armor and the C.L.O.N.E. itself. 
Main Omega Company
Captain- Waa37
First Lieutenant-
Sergeant-
sergeant-
Corporal-
(ask me first if you want one of these)
New recrutes to Omega
private-
private-
private-
(will add more if needed)
Character Skeleton
In description
(picture if available)
Name:
Age:
Height:
Weight:
Skin tone:
Eye color:
Hair color:
Gender:
Rank:
In Equipment
Armor: (picture if available)
Weapon: (same as above)
Taking place in...
There are no characters in this universe yet!
0 posts here • Page 1 of 1
0 posts here • Page 1 of 1
Arcs are bundles of posts that you can organize on your own. They're useful for telling a story that might span long periods of time or space.
There are no arcs in this roleplay.
There are no quests in this roleplay.
Here's the current leaderboard.
There are no groups in this roleplay!
Welcome home, Promethean. Here, you can manage your universe.
Arcs are bundles of posts from any location, allowing you to easily capture sub-plots which might be spread out across multiple locations.
You can create Quests with various rewards, encouraging your players to engage with specific plot lines.
Settings are the backdrop for the characters in your universe, giving meaning and context to their existence. By creating a number of well-written locations, you can organize your universe into areas and regions.
Navigation
While not required, locations can be organized onto a map. More information soon!
There are no groups in this roleplay!
There are no characters in this universe yet!
By creating Collectibles, you can reward your players with unique items that accentuate their character sheets.
Once an Item has been created, it can be spawned in the IC using /spawn Item Name (case-sensitive, as usual) — this can be followed with /take Item Name to retrieve the item into the current character's inventory.
Give your Universe life by adding a Mob, which are auto-replenishing NPCs your players can interact with. Useful for some quick hack-and-slash fun!
Mobs can be automated spawns, like rats and bats, or full-on NPCs complete with conversation menus. Use them to enhance your player experience!
Current Mobs
No mobs have been created yet.
Locations where Mobs and Items might appear.
You can schedule events for your players to create notifications and schedule times for everyone to plan around.
Add and remove other people from your Universe.
The Forge
Use your INK to craft new artifacts in RHYTHM. Once created, Items cannot be changed, but they can be bought and sold in the marketplace.
Notable Items
No items have been created yet!
The Market
Buy, sell, and even craft your own items in this universe.
Market Data

Market conditions are unknown. Use caution when trading.

Quick Buy (Items Most Recently Listed for Sale)
There are no characters in this universe yet!
None
Discussions
Most recent OOC posts in RHYTHM