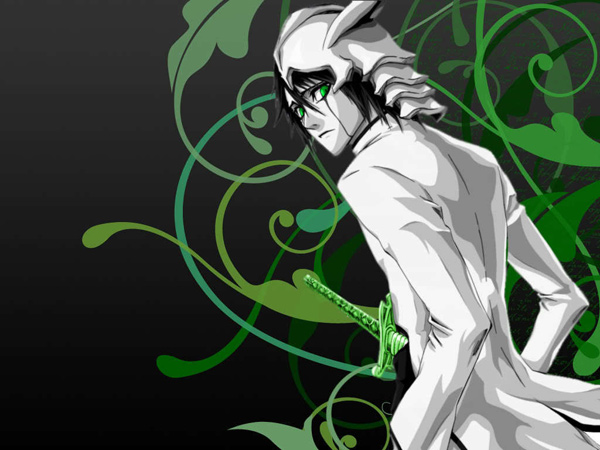 ---
❝Yeah I'm different so what?❞
---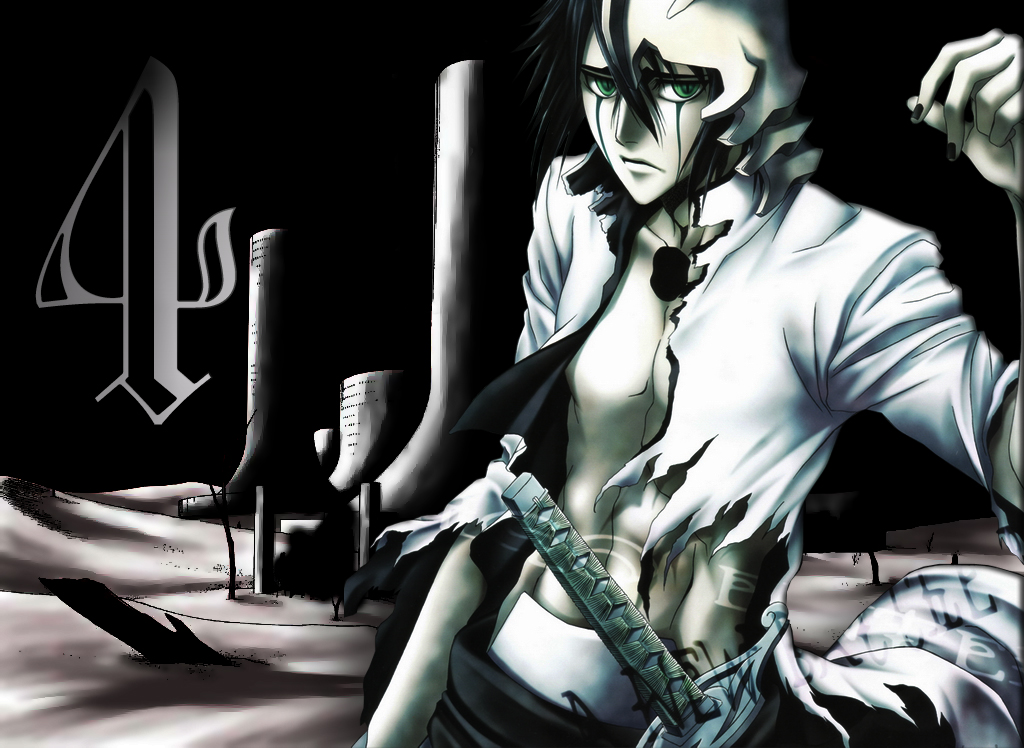 ---
---
| Full name |
Ceil Liadon

| Gender |
Male

| Age |
16

| Mage Type |
Plant

| Rank |
U
---
---
---
| Eye Color |


| Hair Color |
Black

| Height |
5'0"

| Weight |
100lbs

| Skin Tone |
Completely Pale.

| Distinct Markings |
Green lines falling from the corners of his eyes following his chin.

| Physical Description |
Where his sister is completely normal Ceil is... well not. He's a full 5 inches shorter than his sister. He's got green lines over his face and his skin's abnormally pale. His eyes are a piercing green. He has shaggy black hair. Half of his hair is covered by a white cap that he keeps with him no matter where he is. He's not overly friendly and always over confident. He almost always looks sad and almost never smiles when he does it's more creepy then welcoming.
---
---
| Powers |


-Main Power Area:

Plants
† Entrap: Causing growth in the natural foliage the target's feet are entwined.

† Vine whip: Ceil grows vines around his sword increasing it's attack range but removing it's bladed strike capabilities.

† Seed Bullet- From his sleeve Ceil launches high velocity plant seeds at his target. These seeds can be manipulated once planted. Currently only 2 of one plant type can be grown while not in Overgrow.

- Special Move:

† Overgrow: Charges all of Ceil's abilities and allows the seeds spread from seed bullet. The seeds can grow to any of 3 plant types.
1. Fly trap: The seeds grow to large Venus fly traps that capture and suffocate those captured while dealing acid damage.
2. Leachers: The roots of the plant grow upward searching for a target to latch onto. Once latched the plants begin drawing the targets magic energy out and restores some of Ceil's energy.
3: Spore Puffs: The puffs are harmless unless disturbed. Once prodded the puff releases a cloud of paralytic particles. The particles sink through any clothing excluding metal as it's not porous. Once on the skin the particles cause severe irritation limiting the movement of the targeted person. If excessively inhaled the particles will restrict the movement of the targets lungs causing them to suffocate.

Ceil is Immune to all of his plant based attacks and able to remove the affects caused by them almost instantly.

-Secondary Area: Light

† Sunburst: Raising his hands to the sky Ceil calls down rays of light that burn and blind his enemy and empowering his plants momentarily.

| Weapons |
✔ Green Bladed Katana
✔Living Plant Cap
✔Pruning Shears. Not really a weapon but he always has them

| Likes |
♥Outdoors
♥Nature
♥Garden Work
♥Soda slushies
♥Iyana

| Dislikes |
✖Fire
✖Drought
✖Water mages excluding his sister
✖Insects
✖Pollution
---
---
| Personality |
Ceil doesn't talk much nor does he tend to trust people. After being practically disowned by his family he decided to learn magic for himself. If someone is looking to find Ceil he'd normally be found in the school's garden. When he arrived it was over run with weeds and he took it upon himself to fix it. Almost all of his free time is spent pruning and caring for the garden. Either that or training. He is determined to prove to his family that they were wrong. His goal is to someday defeat his father and prove that he shouldn't have been left behind.
| Theme Song |
[url=LINK TO SONG]Song Title[/url] - Artist
---
---
| History |
Ceil was born to a family of famous, literally famous both in the magic world and human world, water mages. He and his sister were both in training to become water mages. It was quickly found that Ceil didn't have the aptitude to preform water magics. Iyana on the other hand was perfectly gifted she even got to go train with their grandfather while Ceil had to stay at the house, the shame of the family. He was basically left to himself while tormented at the same time. He spent his time as a child wandering through the gardens. He saw the differences that the plants had. The small ones being shaded by the taller ones grew even slower than normal. He began taking care of the smaller ones, parting the buds to let the light shine on the smaller plants. He felt so proud of himself as the small flowers started to grow. The longer he watched them the more quickly the seemed to grow. After 10 minutes of watching the flowers grow they were almost 5 feet tall. He saw something move behind the steams of the flowers. "Hey what's going on? Is someone there?"
He heard a soft chuckling from behind the steams. "No nothings happening here. I'm more interested in what your doing? Aren't you a water mage? How are you making the flowers grow?"
Ceil scowled. "No I'm not a water mage. Wouldn't even want to be one. And the flowers... I don't know I just really wanted to see the little ones grow... I guess something was listening to me and let them grow bigger."
The thing hiding behind the flowers chuckled again. "It wasn't something it was you. You made the flowers grow. That's why I'm here. I'm your demon."
Ceil jumped up and ran around the flowers. There stood a small boy with green hair and goat's horns. "Demon? You mean like a mages demon? I'm a mage?!? But I didn't think there was such a thing as plant mages?"
The boy chuckled again. "There have only ever been a few but you've been recognized by your care for these flowers."
Ceil jumped over and hugged the boy. "I can't wait to tell my family. This is going to change everything!" He scooped the boy up and ran to his father's study. "Dad, DAD! I have a demon!"
"A demon? You've finally learned water magic?!" He spun to look at his son feeling proud.
"No, I'm a Plant Mage! I learned it in the garden! I made the flowers grow and then he showed up!"
The boy jumped down out Ceil's arms and bowed to his father. "I'm Briar nice to meet you"
"A plant mage? And here I thought you were going to finally make me proud."
"But. I'm a mage, I can do stuff now... Why? Why can't you be happy for me?"
"Because you're a disgrace. You can't use Water magic. It's what our family is known for. You will receive no more help from us. Your going to leave and go to the Academy where you can no longer disgrace me."
Tears crept into the corners of Ceil's eyes. "Fine if you don't want me here then I'm leaving but I'm not going to go to your stupid Academy. I'm going to follow Iyana to the School." The tears fell down his face leaving a glowing green trail down his cheeks. "Let's go Briar there's nothing here for me any more." That afternoon the pair left and headed for the school where they would hopefully find Iyana.
---
---
---
❝I may be small, but if you fight me I'll bring you down to size.❞
---
---
---
| Full name |
Briar

| Gender |
Male

| Age |
10

| Mage Type |
Earth
---
---
---
| Eye Color |
Brown

| Hair Color |
Green

| Height |
1'5"

| Weight |
30 lbs

| Skin Tone |
Light Tan

| Distinct Markings |
In beast form an earthen symbol appears on his forehead

| Physical Description |
Small but quick. His eyes shine a friendly brown.
---
---
| Weapons |
✔ Earth magic
✔Acid Vials
✔Tooth and Claw in beast form
| Likes |
♥Mountains
♥Wind
♥Ceil and Iyana
♥Tea
♥Warmth
| Dislikes |
✖Cold
✖Feeling cornered
✖People looking down on him or Ceil
✖Fish- It tastes funny
✖Eating Vegtables
---
---
| Personality |
Unlike Ceil Briar is friendly and cheerful always looking to make a new friend. But he loves Ceil more than anything. He understands that Ceil has troubles trusting and talking to people. He's been through a lot. Always looking to the bright side Briar is the driving force behind Ceil's moving forward.
| Theme Song |
[url=LINK TO SONG]Song Title[/url] - Artist
---
---
|Thoughts on Other Characters|
{wip}
|Anything Else|
---