---
Full Name:
"Hey, we don't pick our names." Kittrina Rose Drozdov
Nickname:
"There's a hundred ways to shorten Kittrina. Pick one and stick with it." Kit, Kat, Kitty, Trina, Nina, Kittrina, really you can call her anything. Her personal favorites are Kit, Kat, and Kitty, but she doesn't care what you chose as long as you pick one and only call her that one. Switching it up all the time tends to confuse her. As for pet names, there is no easier way to piss her off than to call her "baby", "Sweetie", or "Honey". She was given a name for a reason. Use it.
Age:
"You know what they say about teenagers- Old enough to know better, young enough not to care." Seventeen years-old
Birthdate:
"My zodiac is the Taurus. Guess it's fairly accurate. I

am

pretty stubborn." April 21st
Where you are from:
"What, you thought my accent was fake?" She's originally from Lille, France. Because of this, she speaks fluent French and has a slight French accent, though it's going away a little more every week.
Description:
"Baby, you can look but you can't touch." Kittrina has a very grunge, punk-rock look about her, with a tough aura. She practically radiates confidence and it shows in the way she walks and talks to people. She doesn't care what others think of her and she reflects that in her outward appearance, wanting everyone to see her for who she is. If they don't like it, it's their problem. Kit has long bright blonde hair that hangs down to her hips. It's soft and sways when she walks in gentle waves, making look like she sleeps in braids every night. It's so pale, it seems as though she bleached it and could be called white when she's in the sunlight, but holds just enough gold in it to make it blonde. Her platinum hair frames a smooth, pale face with a sharp, defined jaw and round cheekbones. Her skin, paired with her hair make her look very pale, but not unhealthy. Under thick eyelashes, Kat has crystal blue eyes and together with her small frame, light wavy hair, and pale skin, these eyes make her look like a porcelain doll. A look that gives her an innocence she most definitely does not have. It bothers her to no end, so she covers it up the best she can with dark eye makeup.

As for body type, Kitty has all the appropriate curves for a girl her age. She's not remarkably curvy, but she's not a flat board either. She's not tall either, measuring only about 5'6" with small bones and a slim figure. Much like a doll, she looks small and fragile with a delicate form. Much unlike a doll though, Kittrina is strong for her size, able to move with exceptional speed and balance. She knows her weaknesses and strengths and when fighting, is quick to utilize them, making her shockingly tough.

When it comes to style, Kat is seemingly very random. Her typical attire is laid back and messy, yet somehow perfect. It's that look that everyone envies, for, she appears to barely care, and yet looks like the picture of perfection. Sometimes though, she'll dress very darkly in fishnets, black shorts, and a band tee with combat boots. Other times, she'll wear almost no make up, and dress very classy. It really depends on what mood she's in in the morning, and, walking into her closet, most people would think that several, very different people share the same closet when, in reality, Kitty shops according to her mood swings. Anyone who knew her personally would understand, as her personality is based solely on emotion, but anyone who doesn't know her might tag her as one thing one day, based on her appearance, and not even recognize her the next.

When it comes to body art, Kat has two tattoos. One, is a butterfly calf tattoo that she got just after her adoption, symbolizing her new beginning. The other is a lower back tiger tattoo, symbolizing her wild side. As for piercings, her right ear pierced seven times and and her left one pierced once.
---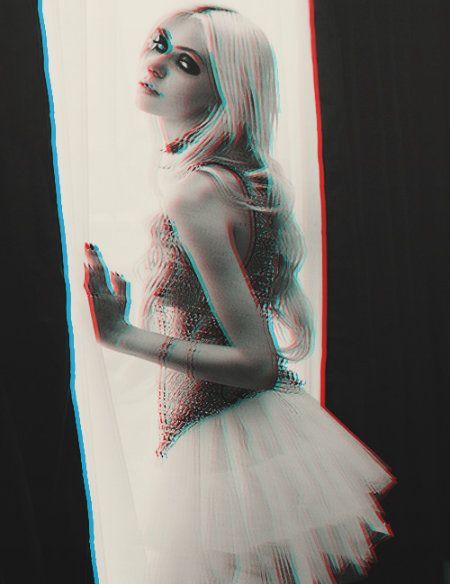 Role:
"Sadly, I'm the weak race that needs protection. Just my luck right?" Moroi: with a water element.
Personality:
vulgar
[vuhl-ger]
adjective
1. characterized by ignorance of or lack of good breeding or taste
2. indecent; obscene; lewd
3. crude; coarse; unrefined

"So I'm a little different. Sue me." The word different is an understatement for Kittrina Dezdrov. She is the embodiment of the teenager sterotype. Pissed off at the world and driven by passion. She's not the type to let others influence her and marches completely to her own drum. She's unafraid to say what she's thinking, having absolutely no filter. She's crude and often vulgar. You never quite know what will come out of her mouth and when. She's stubborn and does what she wants, when she wants, making her very hard to control. She doesn't take orders well and has a very short attention span, preferring to do things on her own time. When asked to do something, her typical response is: "When I get to it."

Despite this though, Kitty has the ability to shock. Her personality changes, seemingly randomly. She can be rude, wild, ignorant, and stubborn one day, and the next she's calm, collected, and obedient. She's an extremely complex girl, and, as soon as you think you've got her figured out, she changes. She's a completely driven by passion and emotion. When she's feeling something, you'll know. Though, very rarely, does she show any sign of sadness or pain. Her most common emotions are anger, pride, and passion. She does what she wants to do, when she wants to do it, dancing to her own beat without giving a second thought to what the world thinks about it. Often times, she misses the bigger picture, unable to truly understand that, though she was thinking it, what she just said may have just gotten her into trouble.

Kat also has an incredible ability for persuasion. Though, in her natural state, she seems to be carefree and clueless, she is able to take on any role at the drop of a hat. Her smooth, hypnotic voice, persuading ocean-colored eyes, and ability to spin words better than a spider can spin a web make her extremely dangerous. Kit has a bit of a sinister side to her, and loves to break rules and live her life on the edge. She doesn't care who she hurts, as long as she'd having fun doing it. She's a complete party girl and would rather be getting drunk and dancing to loud, pulse quivering music, than be sitting in a classroom studying any day. She's a wildcard. The surprising girl.

Kat may seem rude, have a wicked side to her, and stay mostly closed off, but once you earn her loyalty and trust, you know you can count on her until the end. One thing she holds very highly is trust for to her, if there is no trust, there cannot be a relationship. No matter what kind of relationship, trust is essential. At first, she's rough, brash, maybe a bit overbearing, and extremely guarded, but should you actually spend time with her, you would come to see that it is rather easy to adapt to her strange personality and she's actually rather pleasant to have around. As a friend, she's not the best person to come to for comfort or a good cry, but she'll always be loyal to you. Though she can lie easily, once you have her loyalty, she'll go to the ends of the earth for you. She tries to do her best by everyone, but she's no saint. In fact, she's probably closer to a devil than an angel, but, for those she cares about, she'll break any moral code out there.

In all, Kittrina is extremely complex, ever-changing, and marches 110% to her own drum.
---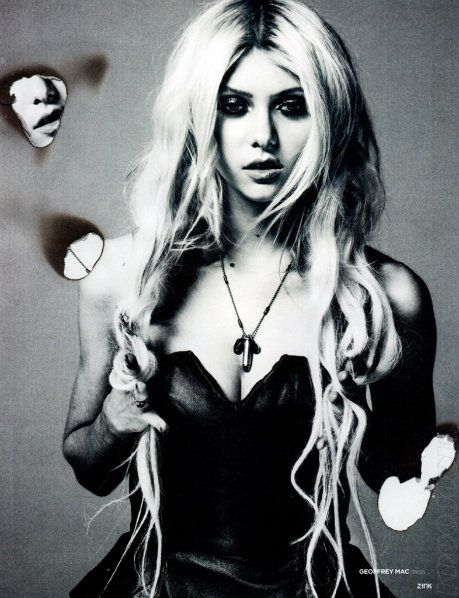 Royal/Dhampir Partner:
"I don't need your protection. Honestly." Helena McKinley
Roommate:
"There is nothing more annoying than having to share your space with someone else." Helena McKinley
Likes:
"I like a lot of things, but let's face it. If I don't like you- you're fucked."
☺ Attention
☺ Boys
☺ Getting what she wants
☺ Having the freedom to do what she wants
☺ Feeling important
☺ Flirting
☺ Blood
☺ Praise
☺ Succeeding
☺ Parties
☺ Breaking the rules
☺ Water/Swimming
Dislikes:
"That depends- How much time do you have?"
☹ Whiny people
☹ Annoying people
☹ Clingy people
☹ Feeling restrained
☹ Rules
☹ Being told what to do
☹ Losing
☹ Thunderstorms
☹ When people try to control her
☹ Failing those she cares about
☹ Being looked down on
Theme Song(s):
"Anything that sounds angry."
Destructive - LeAnn Rimes
Never Again - Nickleback
This Means War - Nickleback
What It's Like - Everlast
Animal I have Become - Three Days Grace
Headstrong - Trapt
---
History:
"Fine. I'll tell you every tragic little detail, but remember, when it's over, and you just stare at me in horror, you asked for it." There's a reason Kit is the way she is, unable to love and driven by an angry passion, and that's her history. She was born into a broken home. Her mother, Jenna, had been a teenager in high school when she'd first met Greg, her father. Neither of them were human, they were both Moroi. Vampires, and trying to hide what they were from the world. Jenna thought she loved Greg and they did everything together for two years.

She was seventeen when she discovered she was pregnant, and scared out of her whits. She was young. Her life had hardly started yet. When she told Greg, he was angry. Angry at her, as well as himself. The two of them were kicked out of their homes, their parents and families refusing to provide financial aid or emotional support. So the two were forced into a quick marriage.

Jenna and Greg moved to a small, shabby apartment in the slums of Lille, France. They pulled out of school and got low-paying jobs to try and support themselves, and their child. For the first year, things seemed to be going great. Until Kittrina, their child, grew ill and was hospitalized for five days. The bills crushed the family financially, and they were forced out into the streets.

Before Jenna had gotten pregnant, Greg had been a rich man, and he was not adjusting well to his new life. While Jenna tried to remain optimistic for Kittrina's sake, Greg quickly turned into a pessimist, and, as time wore on, grew increasingly worse. He became angry at everything, Kit's mother especially. He beat her often, and, after a few years of his constant abuse, Jenna killed herself, leaving Kat with a dangerously unstable man at the age of eight.

Greg's aggression turned to his daughter, and the death of his wife did nothing to help his drinking habits. Two weeks after Kitty's twelfth birthday, Greg drank himself so senseless, he came at his daughter once more. This time, with a knife in hand. Kit had always been taught to use her power of persuasion for defense only. Never offense. So she did. She convinced her own father to stab himself instead of her.

After that, Kitty was put into foster care, and bounced between new families and the orphanage for three years until the day she was saved. When she was fifteen, a man and woman came to the orphanage. They knew what she was. They understood her, and explained that they too were Moroi and could not have children. The mothers name was Jess and the father's was Marcus. They adopted her, and, for the first time since her fathers death, Kat was surrounded by her own kind. No longer having to hide herself amongst humans.

What's more is that Marcus wasn't just any Moroi. He was their leader. Marcus Drozdov. Kat had finally received a stroke of luck.
Misc:
"I think we've covered it all."
Harder to Breathe- Maroon 5
---