I

t

h

i

n

k

i

t

'

s

m

y

t

i

m

e

Y

o

u

k

n

o

w

w

h

y

?

M

y

t

e

a

r

s

h

a

v

e

d

r

i

e

d

A

n

d

I

k

n

o

w

t

h

a

t

n

o

w

e

a

p

o

n

f

o

r

m

e

d

a

g

a

i

n

s

t

m

e

w

i

l

l

p

r

o

s

p

e

r

A

n

d

I

t

r

u

l

y

b

e

l

i

e

v

e

t

h

a

t

m

y

h

a

t

e

r

s

a

r

e

m

y

m

o

t

i

v

a

t

o

r

s
---
---
Name Cameron Siller


Age:
18

Gender:
Male

Height:
6'0

Weight:
195

Appearance:
Curvy, Black Hair,
Mustache that isn't full in the middle,
Flip-flops, and hairy legs.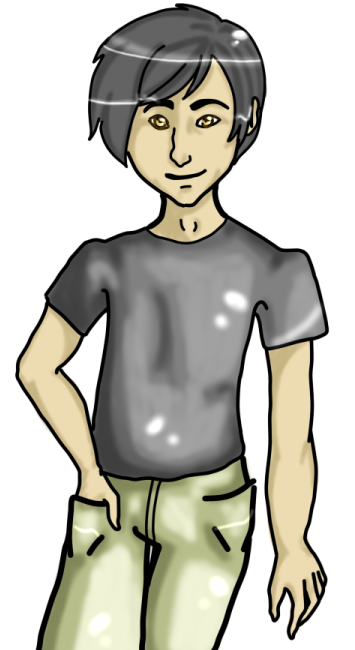 ---
Out-going, loves to do anything he can put his mind to. Not much of a hard worker. (BRIEF)

Talents:

Wonderful Math Skills

Splendorous English Skills

Can Make Friends Easily


Likes:
♥ Kittens
♥ Computers
♥ Life

Dislikes:
X Dogs
X Insects
X Dirt

Flaws:

Selfish

Annoying At Times

Doesn't Wear Shoes (only Flip-Flops)

---
Cameron has come from a spoiled life. He and his parents did everything together. (I will put more in my beginning post, I have a perfect into...
---
He is Bisexual.
He can't stand the smell of sweat.