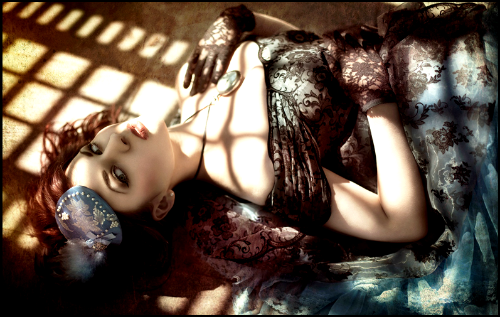 S i n é a d
Mrs.O'Dwyer is nearly in her thirties, yet she still maintains a youthful countenance. Her eyes are olive,
her skin pallid and smooth, and her hair a light auburn. She typically adorns herself in lackluster colors
and plain, but well-made dresses, preferring their comfort over the elegant gowns a lady of leisure
typically would. She spends a great deal of her time pouring over the accounts of Bon Ochard, but she
does enjoy riding and breeding quality horses.
P e r s o n a l i t y
Headstrong, tenacious, and callous - these are the words men and women use to define Mrs. O'Dwyer,
but never openly. Despite her social status, she is not particularly well-known for her charm or her
beauty. When people speak of her, it is often out of mild pity or hearsay for her stubborn and unladylike
mannerisms. Very few people have dared taken the time to get to know her personally.
H i s t o r y
As the widow of Gavin O'Dwyer, she was left with copious amounts of debt and the responsibilities of
running Bon Ochard, the largest cattle ranch and fruit orchard in the county. She and her late husband
produced one don when Sinead was fifteen, Aiden, who is now fourteen years old. She and her husband
arrived in Texas from Ireland nearly ten years ago, and with their fortune, they bought out a good portion
of land outside Fort Trinity.
They struggled for some years, but were relatively blessed until Mr.O'Dwyer's premature death. Presently,
Mrs.O'Dwyer runs Bon Ochard with the aid of an elderly gentlemen names Charlie, a veteran horse and
cattle rancher. She has many employees that work the orchards and several hands that deal with live-
stock. It has been six months since her husband's passing, and she has been waiting since then for an
old friend of his whom was expected to aid her if was to ever Gavin fall ill, or worse.
This man, J.Jackson as he is referred to in Mr.O'Dwyer's will, has yet to appear however. The lady of
Bon Ochard struggles on her own to fulfill the duties expected of her, while trying to reign in her wild son.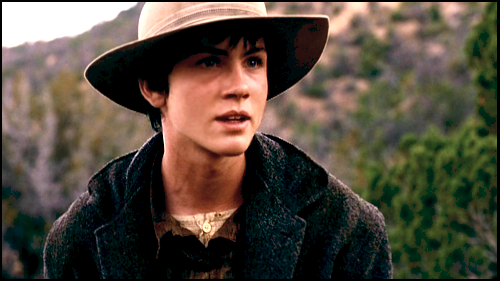 A i d e n
Headstrong and stubborn like his mother, Aiden has been nothing but further grief for his mother since his
father's passing. He also feels the weight of Bon Ochard on his shoulders, therefore spends a great deal
of his time away from the ranch and causing trouble where he can.