---
Accessing Subject Registration File....
Name:
Thomas Kenny
Age:
Unknown, approximately 15-18
Gender
Male
Threat:
None
Known Affiliations:
Stray
Appearance: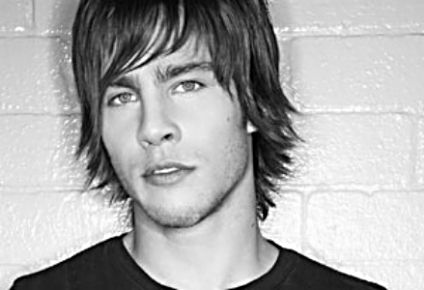 Thomas's appearance suffers from malnourishment and a lack of hygiene. He stands at a slightly hunched 5'4" and is 100lbs; about 10lbs from being anorexic. He has long, scraggly dark brown hair that looks to have been neglected for many years. His eyes reflect his personality: The outer iris is a deep brown that holds the loneliness and abandonment he carries with him, and the inner bright green that shimmers with hope. A layer of dirt coats his entire body, covering the many scars he has earned in his young life. His nails are short and uneven from chewing on them. His teeth are yellow but surprisingly intact and straight. He has but only one set of clothing that he wears everyday. He has an old Patriots sweatshirt that helps to keep him warm, and underneath that is a wife beater. His pants consist of a tattered pair of jeans, and on his feet are work boots that look like they could fall apart at any time. In memory of his best friend, he wears the remains of his old shirt tied around his head.
Criminal Record:
None
Equipment Proficiencies
None
Skills
Quick hands, fast runner, stealthy, and excellent climber.
Psi Level:
Level 1
Known Abilities:
Can displace his own weight in order to leap further and land softer.
Personality:
Thomas, after the death of his friend Kenny, is quiet and reserved. He does his absolute best to stay away from other people, and the only contact he makes with others is when he steals food from them. What he is like when one gets past his defenses is really a mystery, and until he is forced to partake in social interaction, it will not be known.
Role in story:
The new guy, blissfully unaware of the Priory.
History:
Thomas was born in New Boston sometime around 15-18 years ago. The chaos that ensued after The Dawning separated him from his parents, and to this day he does not know who they are or if they are even still alive. Through a series of events unbeknownst to even him, he was taken in by an old woman, no younger than 60, who cared for him after his separation from his parents. She had no husband; whether she was a widow or just lived a single life is up in the air. She kept him hidden and safe, completely under the radar of the government. Why she took these measures is not clearly understood; perhaps she knew somehow what he was, or maybe she just didn't want to take a chance. But what it comes down to, is that no one ever knew about the baby and it would not be for a while that anyone would.
Thomas grew to call her Aunt Aggie, and for a while Thomas did not ask any difficult questions, but like all children, they do begin to ponder that which they find curious. Aunt Aggie told him that he was special, and some people would be jealous of that, which is why he had to stay away from other people. She would joke that it was because she wanted to keep Thomas all for herself, but there was a certain secrecy that Thomas always picked up on when she said that. She lived in a three floor building in the outskirts of the city, in fact it was almost a mansion. Aunt Aggie had a secret room in one of the guest bedrooms where Thomas made his area, accessible only through lifting the safeguard in the fireplace and entering through the new doorway. He would stay there whenever company was over and it was were he slept.
Although strictly directed not to ever leave the house, he would sneak out some nights and play with the other children during their summer breaks. They would ask who he was and why he didn't go to school with them, to which he would reply with his first name and tell them that he attended another school because his father was the principal there. In defense of questions brought up he would say things such as "My parents don't want me giving out my last name" and "I have a strict family". None of the kids ever really pressed too hard as they had a lot of fun together. They would play games such as basketball and baseball, but their two favorite and high-stakes games were hide-and-go-seek and tag. These last two games would take the group from the streets of the cities to rooftops and the old sewer systems, "The Bones", below. Only 5 were willing to play them, as it was dangerous and physically demanding. Thomas was natural at climbing and jumping due to his ability, giving him the edge over the others. When taking their games to the Bones, there were times when they swear they had seen figures moving through out, like shadows. In fact, they would refer to them as the shadows and thought of them as a modern boogeyman. Among the legends they found and told was the tale of D3D LyT3, the shadow with two purple eyes, the dead lights.
For years Thomas snuck out of the house to play with his friends, and he became cocky over time, one day even going out during the day and attending a school field trip with his friends. Of course it was destined to blow up in his face, and one day when he went out he was questioned by a cop for not being in school. Thomas panicked and ran. The cop gave a good chase, but Thomas escaped in the section of The Bones that he had come to know by heart. In his panic he paid no attention to stealthing back into the house, and so he was discovered by Aunt Aggi. She scolded him, and it turned into an argument. Thomas, at 10 years old, finally demanded answers for why he was forced to live in isolation. He asked if he was a Psi, something he knew in his heart was true after learning of them on his escapades. She told him that he was indeed a Psi, and that she just wanted to keep him safe from the outside world. Just after, there was a firm knock at the door. Thomas took a peek out of the window, and saw that it was that same cop with two others. Aunt Aggi gave him an old USB flash drive and told him that it was from his parents. The last thing she said before heading downstairs to open the door was "Run". He hesitated at first, but left through the window at the second urging. As he left the house, he heard three gunshots, all from the same gun. After a few moments of painful silence, he heard one final shot, and he could hear the gun hitting the floor in his head.
He ventured away from the area and settled in an area of poverty. Even in an area of poverty the Psi and humans were divided, the Psi there being considered less than dirt. Thomas, trying to keep his identity a secret, stayed mostly in the human area as he had no suspicious qualities. He stole food to stay alive, and laid his head in different places every night. He befriended a Psi named Kenny, a poor black kid about the same age as Thomas who he spent much of his time with. Kenny was a level 2, and his abilities consisted of randomly emitting a weak blast of energy in all directions. It was usually activated when he became nervous or scared. For four years Thomas and Kenny stuck together, which caused Thomas to face just as much prejudice as Kenny. They faced the worst the city had to offer in those four years, but the fact that they had each others backs made it durable. They had a saying that they would use whenever times became increasingly tough, "It's you and me against the world".
Over time Kenny's power became stronger and he learned to control it easier. Kenny would use his blast to temporarily stun people in order for Thomas to grab some food or some other necessity. Sometimes Kenny used his power for "recreational purposes", confusing and disorienting people who are particularly unkind to the duo. His abilities spread into the manipulation of energy in different ways, allowing him to raise and lower temperatures of an area, emit small volts of electricity, and use limited kinetic force. In the forth year, Kenny's power increased to that of a level 5. He wasn't officially level 5, not yet, but Kenny could feel that he had reached that point. He knew that the next checkup he had, which was only days away, he would be contained. Fearing this, he went into hiding with Thomas. They managed to hide for 2 weeks after his checkup was due, but an investigation was launched when the steady increase of his powers was looked through. They reviewed footage taken over the past months and were able to identify Thomas as being a close friend of his.
They found Thomas, dragged him into The Bones, and beat him to unconsciousness while demanding that he give Kenny's location. Thomas never did give it away, but Kenny came to stop them from killing Thomas. In the end, Kenny proved to be more powerful than even a level 5. He lost control of his powers, causing a massive build-up of energy that exploded from within himself. Kenny and the officers around him were all killed in the explosion, but Thomas managed to escape. He found a scrap of Kenny's dark green shirt that was long enough for him to tie around his head in memory of his best friend.Two years later brings us to today. Thomas lives just as he had lived for the past four years, but as if a certain part of him was missing. The only motivation for him these days is survival and the hopes of finding out what is on his parents' USB flash drive.
RP Sample:
The cops were brutal in their interrogation of Thomas. At first he was just punched in the a gut a few times while another cop held him up, but the more he denied them their answer, the more serious the beating became. Thomas may not have been new to physical pain, but he had never been attacked like this. His yells echoed throughout the old ruins, but no one ever hears the screams from The Bones. One of the officers pulled out a nightstick and began drilling him in his ribs after he collapsed. His body burned with pain, and each breathe from cold air that stung his lungs. A kick to his face rendered Thomas unconscious, face down.
The area suddenly grew cold, static could be felt in the air, and a draft came in. Kenny need not say anything to receive the cops' attention; they could feel his presence. They barely had time to face Kenny before he blasted the cops backwards, sending them to the ground with a thud. It didn't take too long for them to get to their feet, and right after they surrounded him. Kenny grew angrier and angrier, and the police threatened to shoot for the last time.
Its curious that they hadn't begun shooting already, perhaps it was out of curiosity or fear of what would happen. Kenny's head snapped to Thomas, who rolled to his back in pain. The sudden movement of Kenny's head caught on of the officers off guard, and he fired. As the bullet launched for the back of Kenny's head, it vaporized before making contact with him. The rest of the officers followed suite, unloading their clips as quickly as possible. Just like the first bullet, they all faded from existence as they came close to making contact with Kenny. All of the officers were slowly lifted 2 feet in the air, unable to move. They let out blood curdling screams, thrashing their arms and legs about as their blood began to boil.
Thomas spoke out to his friend as he laid on the cold ground, blood still dripping from his nose.
"Ken! Ken! This isn't right!"
His voice then took a softer tone.
"I need you to calm down Ken, you're going to lose control."
Thomas paused, taking in a breath.
"It's you and me against the world Ken."
Thomas's words fulfilled their purpose. Kenny made a smile feint smile at Thomas and released the officers from his grip, their feet banging upon the ground in unison. Thomas stood up, standing outside of the circle made by the police, who were all still recovering. Thomas attempted to walk towards his friend, but as soon as it seemed Kenny had ended his abilities, an officer shot him in the chest. His face turned from the calm smile to fear and worry, and the temperature dropped even more drastically. Energy around Kenny became visible, appearing like heat displacement circling his body. His iris and pupils faded to white, and the energy around him began to pulse in waves that grew stronger each time. The other cops once again opened fire, and three bullets hit their mark. The energy waves became hard to resist, and kept the cops from firing anymore and from moving. They tried to push against it, but slowly it began moving them back. Kenny looked at Thomas one last time.
He dropped to his knees. The waves pushing outward ended, but a new force began pulling everything towards Kenny. It was not strong enough to pull in Thomas, who was at the far end of the area, but the cops were pushing forward and so they stumbled towards Kenny. Whether it was the look in Kenny's eyes, or the desire for survival, Thomas did as his friend asked and leaped out to another rooftop. He looked back and in a split second, Thomas saw a quick smile directed at him on Kenny's face, and then a bright white light took over. There was a singeing pain and a strong wave that knocked him on his back. He suffered from some minor burns and cuts, but the real wound was the loss of his friend.
Thomas slowly made his way over to the edge of the rooftop he was on to see what was left. Once the dust cleared, he could see that the platform that they were on had collapsed and now rested on a lower building top. He climbed down and leaped over to it. He sifted through the rubble, finding only pieces of police gear as remains and a tattered piece of Kenny's dark green shirt. He clenched it in his hand, and then said his last words to Kenny.
"I guess it's just me against the world now..."
Password