---
---
"i'm selfish, impatient and a little insecure. i make mistakes, i am out of control and at times hard to handle. but if you can't handle me at my worst, then you sure as hell don't deserve me at my best." ~ marilyn monroe
---
---
█
█
█
█
█
█
█
█
█
█
█
█
█
█

█
█
█
█
█
█
█
█
█
█
█
█
█
█

█
█
█

█
█
█
█
█
█
█
█
█
█
█

█
█
█

█
█
█
█
█
█
█
█
█
█
█

Name:
Acheron James Overland
Nicknames:
Ash
[enjoys]
James
[saves for family]
Dropout
[by Thomas ; Hates]
Age:
19
Sexuality:
Bisexual ; Biromantic
Position:
The Son's "Friend"
---
---
---
---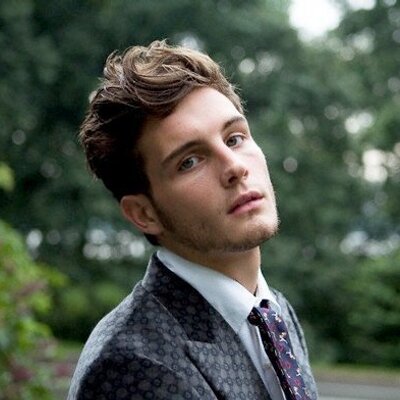 █
█
█
█
█
█
█
█
█
█
█
█
█
█
█
█
██
█
█
█
█
█
█
█
█
█
█
█
█
█
█
█
█


Ash's build is similar to that of a jock, considering he was a quarterback in his old school. He has a well toned body, and is very proud of that. Ash is 6'0 even, and somewhat dislikes being shorter than other guys his age. He does however, tend to wear boots or something that elevates his height so he seems taller than he really is. He has a few tattoos. One on his back. One on his left wrist. One final one on his right wrist


The day that Thomas died, Acheron had visited him to talk to him about his son. The younger male became rather hostile, and could be heard to yell things such as he would kill Thomas. It's a mystery whether he had meant it....and took it to Thomas's grave.


---
---
"i'm fucked up, I'm black and blue, i'm built for it, all the abuse, i got secrets, that nobody, nobody knows."
gangsta | kehlani
---
---


Dominant and ill-mannered. Acheron is the definition of a spoiled rich kid. Not really one to mind rules, Ash is loud and impulsive. People seem to notice that's the first thing about him. He has this air around him, that attracts everyone. Sort of a bad-boy aura. He has the looks and he knows it. He's seductive, and flirtatious, and knows how to get what he wants. Ash is a somewhat typical jock stereotype. He acts before he thinks, and primarily relies on his emotions to lead him through his troubles. Blunt as all get out, Ash doesn't really give a damn what other's stay. But there is one thing. Don't. Touch. Michael.

Ash can be very impulsive and ill-mannered, but he is very protective over his 'friend'. If he hears anyone speak about him, he goes to the edge and immediately tries to destroy the person. Physically, mentally, or socially Ash will do whatever it takes to get his revenge. A good trait about Acheron though, is that he's extremely loyal. He's also respectful to the people that deserve it. Acheron is an impulsive and reckless, but is it enough for him to end another man's life?


Ash has several bad habits. He drinks, he smokes, he's also addicted to tattoos. He also has a habit of moving his hands through his hair. Ash has an unusual nervous habit, when he's nervous he will hold a cigarette in his mouth.


Michael † Cigarettes † Jack Daniels † Black Coffee † Snakes † Cars † His Baby † Fighting † MMA † Rock 'n Roll


Ignorance § Homophobes § the Media § Jaegermeister § Nyquil § Assholes § Over-Clingy Women § Orange Juice § Chewing Tobacco § Clowns


Clowns ± Heights ± Oceans ± Losing Michael ± Seagulls


---
---
---
---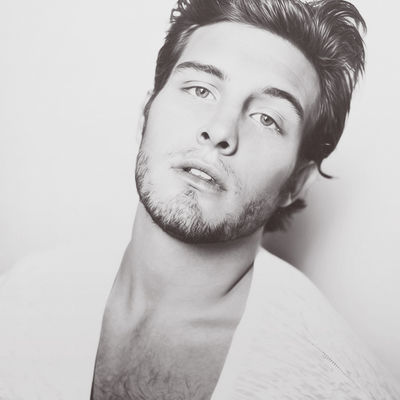 History:
As the youngest child to the Overland fortune, Acheron truly grew up spoiled. Born to Martha and Thomas Overland, he was treated like the little prince he proclaimed to be. Ash was the baby, so he often got away with things. When it came to the public, he was the sweet sporty kid of the Overlands. But in private, he was kind of a spoiled kid who bossed everyone around. This quickly came to a rather nasty part of his personality when he hit middle school.

In middle school, Ash was the quarterback type kid. But that didn't stop puberty from creeping in. He staid a bit shorter than most of his friends, and was often joked around for it. But confusing feelings about guys and girls. This caused him to become rather aggressive and start bad habits. He wasn't a fag, he wasn't gay at all. But...he still had feelings for both genders. He never told anyone, and kept things a type of secret he only knew by himself. When he got into high school, things got...weird?

He started to play more football, and become a rather trouble making kid. He should be in jail by now, but Daddy and Mommy aid for his ways out. So he started to bully one of the fellow rich kids at their school, Michael Williams. Obviously, due to their families' relations towards each other he played nice around them. But when he was at school, he'd taunt him and tease him for being gay. Deep inside, Ash felt emotions stirring. He was guilty for bullying Michael, but never told him. Until the sessions came. He was supposed to be tutored by Michael, as he had a F in his math class, and Michael volunteered to help. Only to build a more trusting relationship between their families. This turned out to be...a rather odd situation. They ended up becoming closer, and would hang out. Outside of school, and then they got drunk. You see, when Ash gets drunk. He tends to tell his thoughts, and he may have mentioned that he thought Michael was pretty. Then drunken kisses ensued. A relationship may have formed. He dropped out of high-school, finding it not his thing. But still said he and Michael were "studying".

The night of Thomas's death. Things got slightly intense between the old man, and the nineteen year old dropout. Words, and maybe some fists flew. Thomas learned of Ash and Michael's relationship. People swore they heard Ash yell threats about murdering the man if he harmed Michael. But nobody but Ash, and more than likely Michael know the truth.