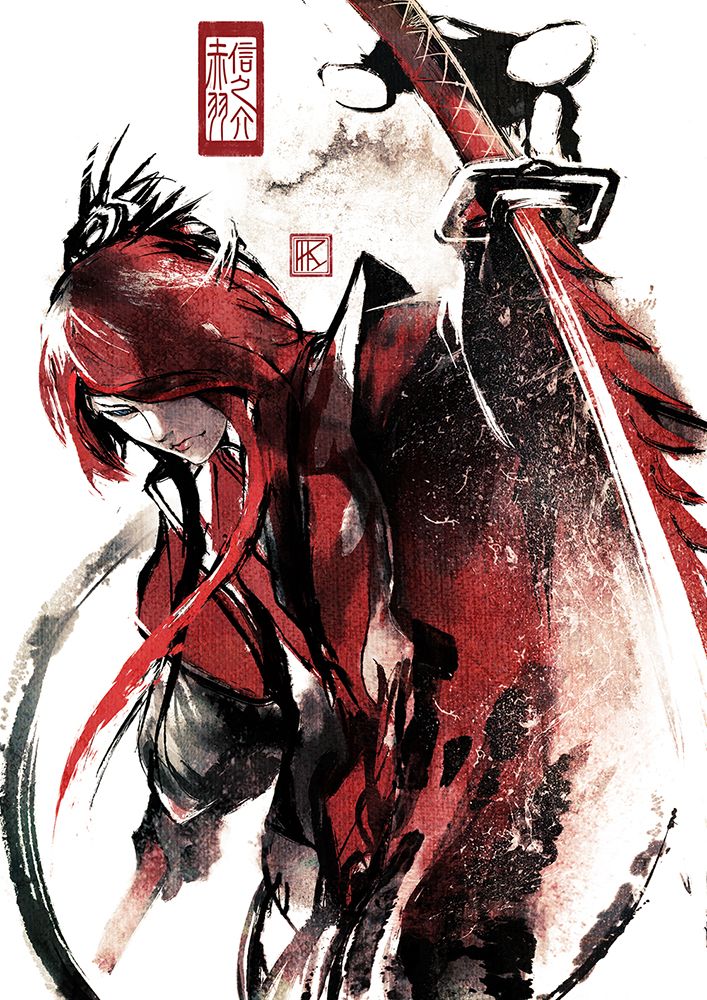 Name: Shra

Race: God of Drevair

Gender: Male

Description: Standing at a little over five feet nine inches, Shra is an imposing looking man. He has long bright red hair with black eyes that are cold orbs reflecting an abyss. His attire consists of the colors red and black, a black shirt beneath a thick red vest with tall shoulders that point outwards, giving his already broad appearance an even large one. His complexion is also pale, just like Kharun's. He too, looks like a youth of merely twenty years old.

Abilities: Shra weilds a pair of wicked swords. The edges are jagged, elongated like sharp teeth. They curl outwards so that when he strikes something, pulling the weapon out is most devistating. Shra is the second most powerful of all the Gods. He also commands fire, calling up columns of the element to torch his opponents, or to encircle them in a cage so none can escape. He is very fast as well, and his favorite past time is giving chase to someone.

Weaknesses:

Personality: Shra takes his duty whole heartily and he has a bit of a crazed side to it. He longs to destroy everything on the land, just like his fellow Gods. He laughs when he kills, finding the most joy when he's running someone through with his blades. Shra also likes it if someone fights back, he finds it very entertaining.