"Sorry I'll fix it I swear"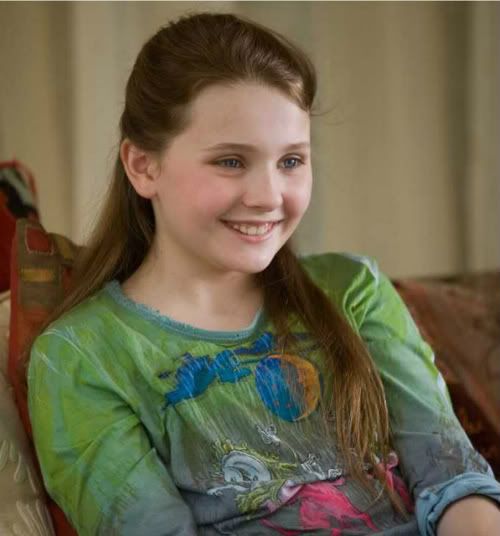 Full Name
: Alice Helena Longbottom
Face Claim
: Abigail Breslin
Age
: 11
Gender
: Female
Personality
: Alice is a typically happy girl, but has a lack of self confidence and she's kind of a klutz. She is very loyal to her friends and tries her best to help anyone in need. She is this aspect is very much like her father, but she still feels like she will never be as great as him.
Hair Color
: Brown
Eye Color
: Blue
Quirks
: She has a habit of messing things up when she's nervous.
Appearance Description
: Alice is a short girl with long brown hair and blue eyes. She doesn't consider herself pretty and well she looks allot like her father. Most would say she is rather plain.
Quotes
: "Sorry I'll fix it I swear", "Oops"
Death Eater or the Order of the Phoenix
: Order of the Phoenix
Favorite Food
: Pumpkin Pasties, Chocolate Frogs
Likes
:
● Herbology
● Watching Quiditch
● Helping her father
● Reading
● Chocolate
Dislikes
:
● Mean and snobbish people
● Messing up in class
● Disappointing her parents
● When someone hurts her friends
● Doing something in front of allot of people
Wand
:
Black Walnut, Dragon heartstring, 12 3/4, springy
Parents
: Neville Longbottom and Hannah Abbott
Favorite Class
Herbology
History
: Alice Helena Longbottom is the only child of Neville and Hanah Longbottom, she has lived most of her life in a little apartment above the Leaky Cauldron where her mother is the landlady. Her father is now the Herblogy Professor at Hogwarts and she's happy that her father wont be so far away. She's optimistic that the year will be great but she feels she's kind of a screw up, and afraid that she might get expelled for blowing something up.