Name:
Zenshin Terumi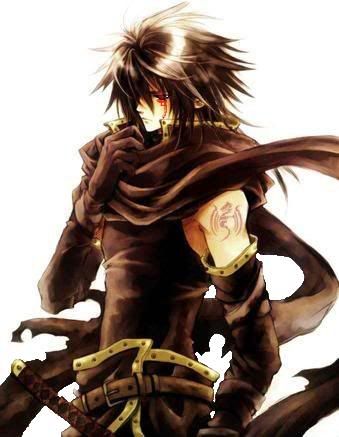 Nickname(s):
Zen
Title(s):
N/A
Age:
24
Gender:
Male
Birthday:
14 - 5
Height:
180 CM
Weight:
70 Kg
Blood Type:
A-
Village:
Kirigakure
Rank:
Jonin
Classification:
Sensai
Academy Grad. Age:
10
Chuunin Prom. Age:
14
Jounin Prom. Age:
20
ANBU Prom. Age:
N/A
Kage Prom. Age:
N/A
Personality:
A lot like his ancestor Mei he seems to be cheerful to everyone that he meets. He won't talk ill of someone as to avoid any issues with them. He prides himself on trying to avoid these unneeded fights. He won't tolerate any disrespect towards any kage from any village. After all they have that title for a reason. He loves to just sit there and talk with others to try and get to know them. Most people would see his niceness as a weakness but no one really watching what that man is doing when he becomes cruel in a fight.
History:
Born to the Terumi family he prided himself on becoming the Mizukage but something was telling him that he did not want to be that. Instead Someone else had taken the position and he was just a Jounin. He grew up fairly fast as to say that he matured quickly. He learned that the world was not fair and things had to be worked hard for if you wanted it. He tried his best to graduate on time and get his rankings at a good pace. He made few friends but they had moved on and forgot him so he is normally alone now and tries to get permission to travel to other villages just to see what it is like.
Weapons:
Kunai, Katana, Explosive tags
Chakra Type:
Water, Fire, Earth
Kekkei Genkai:
Boil release, Lava Release
Description:
Lave Release- After using this Kekkei Genkai a large amount of Lava comes forth out of the mouth. This lava is hot enough to melt most things in its path.
Boil Release- The chakra is expelled out of the body as water and due to its nature of being a Boil release this mist is incredibly hot, and can leave sever burns on anyone and even burn trees where they stand.
Techniques:
Water Dragon Jutsu
Twin Water Dragon Jutsu
Water Clone
Water release: Water Dragon Whip
Water Release: Black Rain Technique
Water Release: Water Encampment Wall