"Your different"
"Who said I had to be the same?"
|| The Civil Wars-Dust to Dust || Red-Hold me Now ||

---
---
---
---
Full name:
Brielle Azalea Grey
Nicknames:
||Bri(Bree)||
Gender:
Female
Age:
Seventeen Years
Original Faction:
Erudite
Aptitude Result:
Divergent
Chosen Faction:
Dauntless
---
---
"You did not come this far to walk away with out the victory."
---
---
Hair Color:
Dark Brown
Eye color:
Blue
Height:
5'5"
Weight:
119lbs
Appearance:
Brielle is in no doubt beautiful, her hair falls to mid back in beautiful brown waves framing her face and making her blue eyes pop among her pale skin, she is slim and has a perfect hourglass figure, she turns heads, sometimes much to her displeasure
---
---
"Out of your vulnerabilities will come your strength."
---
---
Fears:
|||Being Alone/Abandonment||Drowning||Being Disliked/Picked on||Spiders|| Killing Innocent People|||| Her brother ||
Dreams:
|||Living a Happy Life||Getting Married|| Having a Family|| Being successful at everything she tries||To get over all of her fears||
Likes:
||Storms||Books||Walks in the Sun|| Flowers||Succeeding||Learning||Being able to face her fears||Warm drinks on cold days|| Have time away from learning on occasion|| Helping people||Nature||Being able to be selfless||The idea of love||
Dislikes:
||Rudeness||Disrespect|| Arguing|| False facts|| Cowering at one of her fears|| Watching other people cower|| Unreasonable decisions|| Unreasonable rules|| Unrealistic standards|| Being kept in the past||Injustice||Betrayal||Being Lied to|| Being wrong||
Personality:
Brielle has always been raised to be smart, calculating, and not to believe anything that hasn't been proven, that isn't a fact; but Brielle looks at the world with childish eyes, she sees beauty in everything and sees good in even the cruelest of people, she believes in miracles and love at first sight and happy endings.

Brielle is smart, she can be calculating, but she is kind, Brielle is kinder than most and has a need to put others before herself, this sometimes gets her used but she usually doesn't mind as long as she is helping the people around her, she forgives those who do her wrong as she believes everyone deserves loads of second chances, everyone makes mistakes.

Saying this, Brielle has a feisty side to her, she can be competitive, she can be harsh, and if you threaten the ones she cares for she can become your worst nightmare, Brielle is complicated and people often have a hard time understanding her, Brielle shares what she wants you to know and lets you see what she wants you to see, she makes you think she is an open book, when in reality she is anything but.
---
---
"There is beauty in everything, even in darkness, you just need to look."
---
---
History:
Raised to be intelligent, calculating, and to believe in nothing that isn't fact, Brielle is an Erudite. Raised in a family of four children including herself Brielle is the second oldest and her parents favorite.

Brielle has always excelled in her academics as she is a fast learner and naturally intelligent making her school life easier than it is for her peers. Since she was young however Brielle had always been a little different, not just in her academic life but in her persona in general, Brielle has always had a gentle touch, always was willing to help others before herself, she was also feisty when she needed to be, she protected those who earned her loyalty and trust and those she cared for; But Brielle's home life was also different from her peers, Brielle's older brother Mathias was the tyrant of her life and would often beat Brielle senseless for the smallest of things, though Mathias was always smart about it, he could beat her unconscious without leaving a mark on her face, he was and still is Brielle's worst nightmare.

Despite her brothers abuse Brielle saw the world in a childish way, believed that everyone had good in them and everyone deserved plenty of second chances, she saw beauty in everything and in everyone and was for the most part happy with her life, but even then she was anxious to get away from Erudite away from her brother. Erudite was her faction, and her home, but even though she knew she belonged Brielle never felt like she fully fit in, her parents always told her to pretend she wasn't kind and not to get to worked up when her friends got hurt as it was raising eyebrows and drawing unwanted attention, Brielle belonged but never fully fit in.

Her aptitude test was the scariest moment of her life, it was when she was declared a Divergent, the person administering her test swore to secrecy for Brielle's sake as she had watched the girl grow up, even though it was scary for Brielle it also gave her the ticket she needed to get out of Erudite, she could go to any of the other factions, but Brielle chose Dauntless, she was always fascinated by Dauntless.

---
---
"I'm here for you, I always have been, I always will be, I may not be with you, but know if you call for me I will come, if you scream for me I will run, no matter what, I am with you, and here for you."

|| Full Name: Mercedes Evelyn Grey|| Age: Fourty five years || Factions: Erudite----->Erudite || Mother||



|| Full Name: Jeremiah Arthur Grey|| Age: Fourty six Years || Factions: Abnegation----->Erudite || Father||



|| Full Name: Mathias Samuel Grey|| Age: Twenty one Years || Factions: Erudite----->Erudite|| Brother||



|| Full Name: Jaslyn Michaela Grey || Age: Thirteen Years || Factions: Erudite|| Sister||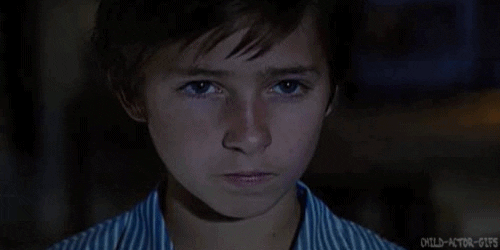 || Full Name: Damon Jeremiah Grey|| Age: Eleven Years || Factions: Erudite|| Brother||

---
---


OTHER:

Dialogue:


#48D1CC