---
---
---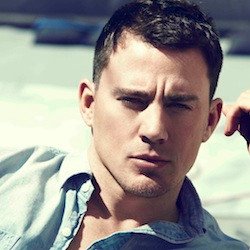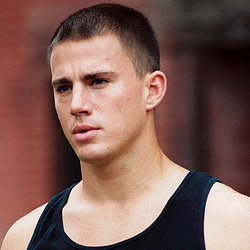 ---
H E I G H T
6 ' 1 "
W E I G H T
1 8 8 l b s
S K I N
W H I T E/T A N N E D
E Y E S
G R E E N
H A I R
L I G H T B R O W N
M A R K I N G S
T A T T O O S
▲

A tribal type of tattoo on his shoulder, within it's patterns is a symbol of the moon.

S C A R S
▲

Numerous. Some fainter than others, but ultimately, he's had bites and scratches all over his body.

N O R M A L - A T T I R E
▲

Tank Top


▲

Sport Short


▲

Sneakers


▲

Fur
---
P E R S O N A L I T Y
Exactly as you'd expect, Terry is the typical werewolf with low tolerance for anyone that pushes a button. The fact that people know of werewolves renowned temper and still gamble with it, is how he justifies lashing out. The morons practically beg to be eaten, though of course, that method is not his taste.
However, unless provoked, unlike most wolves, Terry hides his ready, nasty temper in smiles and energetic steps. He likes to live one day at a time and sees no reason why he should be inherently so angry all the time. But he knows, inside lurks a ferocious predator with more dark tendencies than he'd like to admit.
Terry is naturally protective of those he is fond of which will generally be the first sign he's actually taken a liking to someone. His loyalty is unwavering, and is something like a gift from him. Luckily, his wariness of new stimuli can counter the presumed naivety.
L I K E S
▲

Music


▲

Outdoors


▲

His pack


▲

Sprinting


▲

Scaring/Intimidating People
D I S L I K E S
▲

People pushing him


▲

Lying to him


▲

Vampires


▲

Seafood


▲

Being stabbed/shot at
F E A R S
▲

Losing Respect


▲

Being Trapped


▲

Losing Pack


▲

Un-returned Affection
S E C R E T S
▲

Likes Killing


▲

Trained to defeat previous Alpha


▲

Tempted to change someone

W E A K N E S S E S
▲

The Full Moon


▲

Bias


▲

Temper/Haste


▲

Silver
---
H I S T O R Y/B I O
Terrance was always a young man that walked with his head high, knowing from point A. he was special. Unfortunately during the young ages from 10-17 he suffered fluctuating temperatures and a nasty, gutsy attitude with teachers and fellow students, that got him kicked out of school rather quickly. When students came to bully him about it, physically trying to corner him and have their degrading say, it was a big mistake all too late for them to run off from. But their was an odd light that presented itself in the circumstance. A young woman that believed and took a liking to the supernatural, took him in, covering for his murder. She got that mistakes happened, and over time, Terry took a liking to her, guarding her in his wolf form. Every full moon however, she had to drop him off in the middle of nowhere to assure the safety of herself and his conscience.

Happily ever afters don't last. His anchor was involved in a car accident and he was a werewolf that needed to embrace the wild side, not make a living out of being a guard wolf. The first thing he did was seek a pack. He remembered she had asked him about a pack when she was coherent and how it was surprising he was a lone wolf from the beginning. So with wolfish investigation skills he discovered a pack, the same as his deceased parents' who were shot down by hunters. The hunters were apparently under the same roof he had been in with Jolene. Her parents, and she, a hunter in training. Terry raced back to Jolene who was coming to consciousness. With tears running from her distressed eyes, she confessed they were hunters but had also organized the hit on her as punishment for willingly associating with beasts. Naturally, filled with rage, he ran to their house and showed them the predator they should have finished. There was something dark and satisfying within the justice, but he knew he couldn't go back to Jolene.

He regrouped with the pack and ascended the ranks, then with dark ambition, wished to lead. It was just in his bones to rise the ranks and take over. Terry conquered that task too and has maintained his rank over the years. The most significant encounter as Alpha, was the return of Jolene having hunted him down in his own woods with a gun ready. Though, she was crying she pulled the trigger and Terry avoided and attacked instinctively. Again, he visited her in hospital ,but, both unsure of the changing process into werewolf , she asked he kill her. She was already in pain with blood loss, robbed of family and robbed of friend, so he just wound up the morphine and left.

That was decades down the track and since, things have been operating smoothly with an alpha challenge here and there and his wolf side pretty under control, though he tries to keep modest/ in denial about how great it feels to dominate and intimidate others. Until the call for a gathering of species across the world was introduced...

---
---
---
---
---
F A C E - C L A I M ||

CHANNING TATUM

C R E A T O R ||

SPARKY

H E X C O D E ||

# 0 0 0 0 8 a