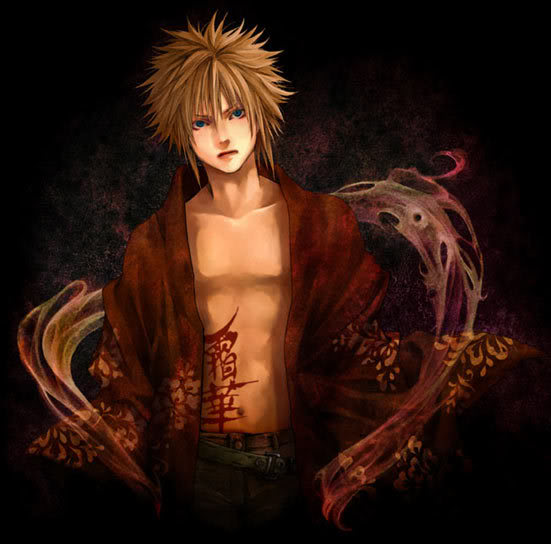 RP Role:
Subject 6
Full name:
' Nathaniel Tigris Thera '
Age:
In the range of his mid twenties, it seems.
Subject Number:
582-3C
Cell Number:
3C
Race:
'Panthera Tigris Daemon' Aka- "Tiger Demon"
Height:
6' 2
Weight:
Appears to be about 157 lbs.
Eyes:
Sky blue
Hair:
Blonde.
Attire:
A maroon Kimono, a pair of brown slack pant's, with a fabric belt.
Distinguishing Features:
Feline ear's, softly hidden behind the array of blonde locks. A mass of scar's along his back, arms and legs. One defining scar went across his left eye, a deep gash from his past, which never let him forget what he truly was on the inside.