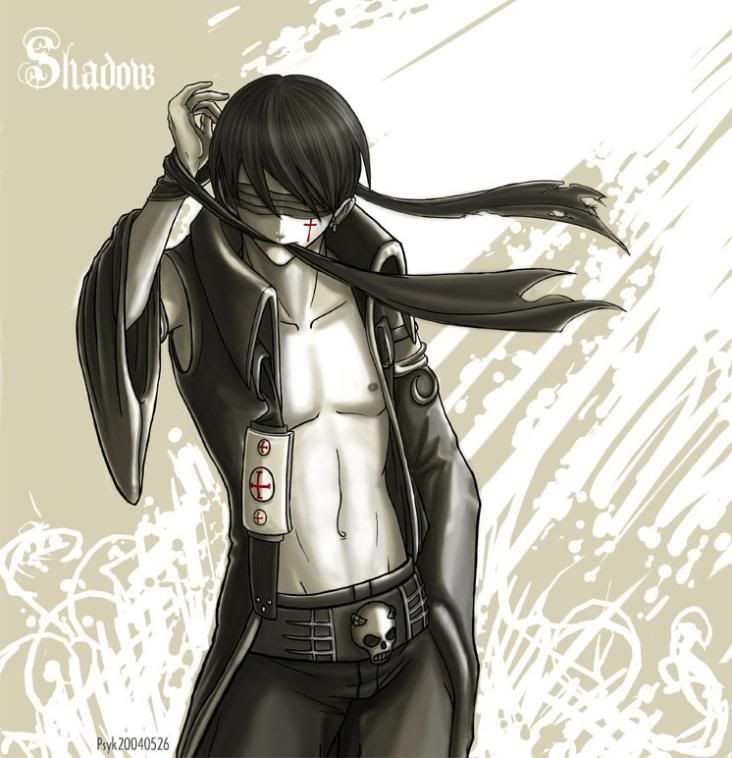 Except his hair is longer, a low ponytail in the back.
Name: Ryuzin Kanjuku
Age: 20
Race: Human
Powers: He can see into the future. And he's a lot like daredevil with his ability to see via sound waves.
Personality: Ryuzin has a soft personality. He will accept company, but he will not find you, you have to come to him.
As a kid, Ryuzin had a family, a mother, a father, grandparents, hell....even a brother. As a kid he was slowly being trained in the ancient art of second sight. Unfortunately the price for this art was the blindness. But everything comes with a price. His skills were slowly being developed to the point where his head wasn't swimming in the future.
The Kanjuku family was famously known for being well respected seers. Respected so much that the government had requested them multiple times to help them find people, or search for clues when they get stuck. Unfortunately this family is mired with sadness, as one of the...less supportive members of government sent out an assassin to kill every member of the Kanjuku family.
The assassin was for the most part, successful. Ryuzin wasn't at home at the time, and came home to find his family dead. Mired with sadness, Ryuzin ran, homeless, not fully trained yet, and stuck with the depressing knowledge that he would never know who killed his family. He ran into the forest. Staying there for years, developing his powers in ways his parents and grandparents would have thought unique, being the first of his family to develop walking without using a cane. Now that he is older, over the deaths of his family, he decided to only use his powers for people he trusts.