Name
: Ryouto Mitsunobu
Age
: 18
Appearance
: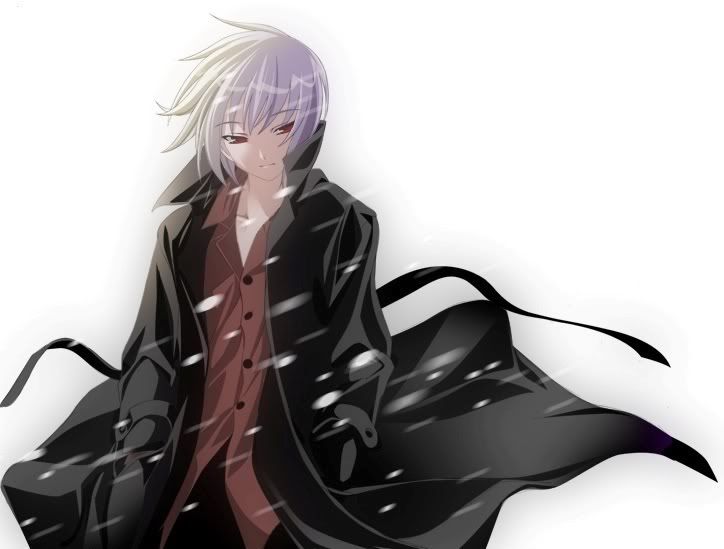 Race
: Japanese
Creature
: Human Spirit Agent
Personality

:
Ryouto is friendly. He loves anime, eats a lot of food, and all that kind of stuff. Anyone would want to be around him. However, what bothers him is that no normal person can see spirits, which leads to misunderstandings and, in the worst case, shunnings. However, Ryouto is a vagrant, so he isn't locked up anywhere. He enjoys the fact that when you go somewhere new, you get a clean slate.
When it comes to punch time, Ryouto is a natural leader. He commands his spirits and allies like an experienced general in an army. Ryouto is strong by himself, too. He knows various forms of martial arts and normally doesn't sit around if there is a tangible enemy.
Brief Background Knowledge:
Spirit Agents roam the land, fighting off spirits who disrupts the peace of the human societies today. They do not destroy spirits, however. They befriend them and use them as allies and friends. Sometimes they would fall in love with each other, but it rarely went well in the past.
Ryouto is a normal person living in Kyoto, Japan. He lived a normal life... That is until he met Mira. Ryouto is then caught in a wild string of events, which led him to become a member of Ayabashi, a Ghost Guild full of Spirit Agents. Now he roams Earth, fullfilling his orders to stop any spirit from causing chaos to any human.
Anything Else You Want Me To Know:
Other than his 6 spirits, Ryouto has a spirit named Mira. She accompanies him in his travels and is a great asset in his missions. They're best friends, since Mira IS a ghost and cannot be so... nervous about Ryouto's ability.
Companion Spirit:
Spirits: