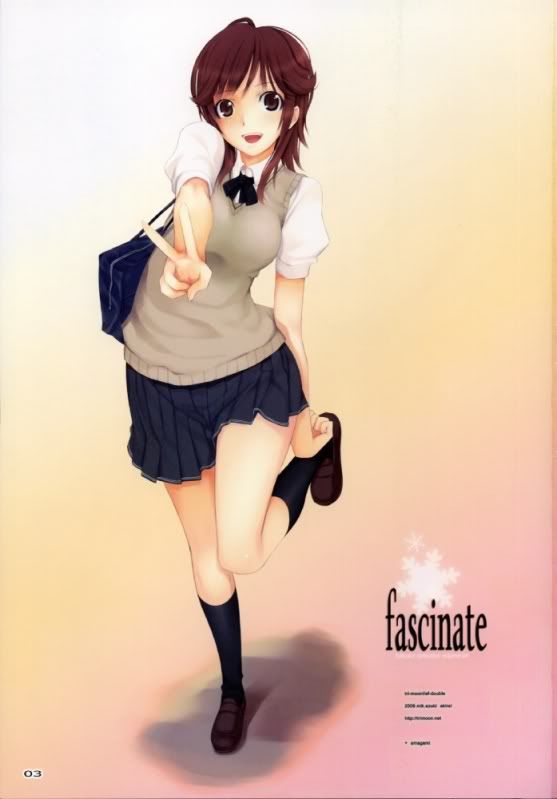 Name: Kyouku Naomi
Age: Sixteen
Gender: Female
Class: 2.B
Role: Sibling 2
Personality: Many would say Naomi and Bill are like night and day and they might be right. Naomi tends to be outgoing and friendly as compared to her sister who can be cold at times, even to her own sister. But Naomi is easy going and takes here sister's mean comments with a grain of salt.
She tries to be friends with everyone she meets but has a disliking for people who are conceited and think their better then everyone else. She can at times have a temper and get into vocal confrontations with other's especially if someone hurts her sister or someone she considers to be her friend.
She always does her best in school but that doesn't make her a straight A student, she likes school and has affinity for archery, and art. Naomi is a positive person who always tries to look for the positive even in situations with terrible hardship. Which can get on peoples nerves sometimes especially her sisters, this is typically when Bill has mean comments for her sister. Naomi knows that half the time here sister doesn't mean what she says.
Special Traits:
Karaoke- She loves it and has her own mini karaoke machine in her bedroom at home.
Manga- Not only does she love reading it she draws it to which stems from her love of art.
Archery- She loves archery and is excited that she might be able join the Archery Club at school. They didn't have clubs like that at the schools in her old country.
The boy next door- Naomi likes the nice guy, that is often to shy to talk to a girl.
Crush: TBA