This is FBI Agent Andrew Ramirez. I'm looking for information for one of our agents. I was wondering what Interpol has on the Yakuza Yukimura family, the Chinese Triad, the Italian and Russian Mafias. Sending you specifics.."
Later that day agent Ramirez got a call back from his Interpol contact,
"Look, I don't know why you wanted the information you do but I'm sending one of our agents to bring it to a dead drop. They'll have it there by tomorrow morning, then do not contact me again."
Careful not to be followed or seen, on his way into work the next morning Ramirez, stopped at the dead drop and grabbed the package. When he arrived at work everyone was in a hurry over something, from what he could gather it happened late last night and it involved two Interpol agents, one in Europe and one here in D.C. Fear the worst, Ramirez sat at his desk and opened the package. The first thing he pulled out was a letter from his contact,
"If your reading this, then my agent made the drop. Unfortunately, I fear I have sent him to his death. Since you asked me to help you I've had a bad feeling. I've been looking over my shoulder and jumping at every little noise. It could be nothing but... it could be. I feel Interpol has a leak, and at less one of these groups is involved. If so this is the last thing I will write in this life and I have sent a good man to die. As a last request MAKE IT COUNT! MAKE OUR DEATHS MATTER!"
Ramirez sets the letter on his desk as he lets what he just read sink in. After a moment he grabs the letter and package and runs it to the Agent he was assigned to help.
Eight years ago, a underworld war broke out between the four families. It was a long hard war felt by not only the families but the city around them. After three long years, the leaders of the Yakuza and the Italian mafia met to talk peace and were able to convince the others to end the war. That was five years ago today. Now everyone is meeting at a mansion just outside the city to celebrate... or are they?
FBI
Just arrived in the city but the Special Agent has been going over cases involving some or all of these groups for years. This is this the first time he has gotten some one this deep or kept them alive this long. The informant has been in place for 1 year now.
Name:__________/Age:____/Role: Special Agent assigned to investigate the unusual activity as well as the uncheck growth of three well known foreign criminal organizations./Given full control over the assignment, with almost no restriction./FC:__________/Status:
Name: Agent Andrew Ramirez/Age:____/Role: Aid to the Special Agent and handler of the informant/Relatively young agent who hasn't been with the FBI long but has show remarkable promise. He is a great agent to have at the office but is untested in the field. First time working with This Special agent/FC:__________/Status:
Name:__________/Age:____/Role: Informant and sister to the Don of the Italian Mob/Was turned informant when she learned the brutal truth about her brother and the new consortium. Still loves her family./FC: Alexis Bledel/Status:
RESERVED BY ANNALEE2010
Yakuza
The Yakuza are the business and a lot of the money for the underworld. They have their hands in almost every type if not every business in the city.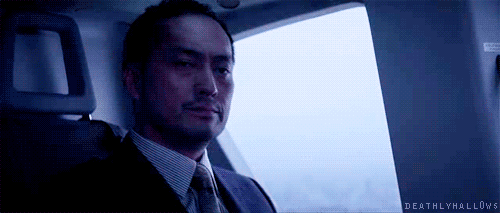 Name: Hiroshi Yukimura/Age: 50/ Role: Oyabun (Foster father to the members of the Yakuza) or Otōsan (Father to his daughter and closest friends)/ Head of the Yakuza. Helped setup the consortium in order to maintain power well providing a better life for his daughter, one away from the family business he hopes./FC: Ken Watanabe/Status:
TAKEN BY FULLARMORNAVY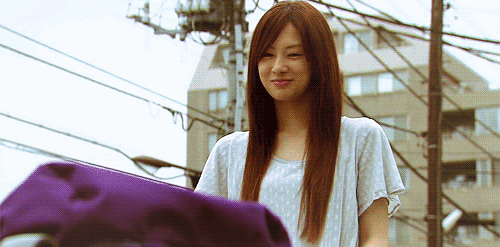 Name: Momoe Yukimura/Age: 17/Role: Daughter of the Oyabun./Dating a civilian who has no Idea about her families business/FC: Keiko Kitagawa/Status:
TAKEN BY OPOSSUM666
Triad
The Triad run the docks and are the drug and people smugglers, though they are also know to be able to smuggle almost anything via the sea.
Name:__________/Age:____/Gender: Male/Role: Dragon Master, Dragon Head or Mountain. 438 (Used to distinguish between ranks and positions within the gang./Was not fully for the consortium but saw in it potential and opportunity./FC:__________/Status:
Name:__________/Age:____/Role: 429 Enforcer, guard, commander, warrior, best friend of the Dragon Master/The two grow up together and have been best friends since birth/FC:__________/Status:
RESERVED BY LOSTSOULSBLEED
Italian Mafia
The Italian Mafia runs the over land shipping and most the entertainment industry, from the bars to the casinos.
Name:__________/Age:____/Role: Don or Godfather/Helped form the consortium with his friend Otōsan/FC: Oscar Issac/Status:
RESERED BY SCARLET LOUP
Russian Mafia
The Russians, well they are the muscle in the city. You need muscle for good or bad, you most likely will be hiring the Russians or you will most likely be fighting them. They also run private airstrips and helicopter pads, which they use to run guns and muscle.
Name:__________/Age:____/Role: Pakhan Boss or Krestnil Otets Godfather/Only joined the consortium because at the time it looked to be the only way./FC:__________/Status:
Name:__________/Age:____/Role: Brother of the Pakhan. Boevik, (warrior) though as the brother of the Pakhan has the authority of a Brigadier./He is a bruiser, he fills all three rolls of a Boevik, Krysha - enforcer, Torpedo - contract killer and Byki - bodyguard./FC:__________/Status:
Civilians
Poor innocent people, whether tourist or resident, both stuck in the middle of a criminal controlled city.
Name:__________/Age:____/Role: The boyfriend or girlfriend (ask the daughter first)/Is dating the daughter of the Yakuza leader but has no idea of the family business/FC:__________/Status:
Taking place in...
0 posts here • Page 1 of 1
0 posts here • Page 1 of 1
Arcs are bundles of posts that you can organize on your own. They're useful for telling a story that might span long periods of time or space.
There are no arcs in this roleplay.
There are no quests in this roleplay.
Here's the current leaderboard.
There are no groups in this roleplay!
Welcome home, Promethean. Here, you can manage your universe.
Arcs are bundles of posts from any location, allowing you to easily capture sub-plots which might be spread out across multiple locations.
You can create Quests with various rewards, encouraging your players to engage with specific plot lines.
Settings are the backdrop for the characters in your universe, giving meaning and context to their existence. By creating a number of well-written locations, you can organize your universe into areas and regions.
Navigation
While not required, locations can be organized onto a map. More information soon!
There are no groups in this roleplay!
By creating Collectibles, you can reward your players with unique items that accentuate their character sheets.
Once an Item has been created, it can be spawned in the IC using /spawn Item Name (case-sensitive, as usual) — this can be followed with /take Item Name to retrieve the item into the current character's inventory.
Give your Universe life by adding a Mob, which are auto-replenishing NPCs your players can interact with. Useful for some quick hack-and-slash fun!
Mobs can be automated spawns, like rats and bats, or full-on NPCs complete with conversation menus. Use them to enhance your player experience!
Current Mobs
No mobs have been created yet.
Locations where Mobs and Items might appear.
You can schedule events for your players to create notifications and schedule times for everyone to plan around.
Add and remove other people from your Universe.
Orphanage
By marking a character as abandoned, you can offer them to your players as pre-made character sheets.
WIP
The Forge
Use your INK to craft new artifacts in War of the Four Families. Once created, Items cannot be changed, but they can be bought and sold in the marketplace.
Notable Items
No items have been created yet!
The Market
Buy, sell, and even craft your own items in this universe.
Market Data

Market conditions are unknown. Use caution when trading.

Quick Buy (Items Most Recently Listed for Sale)
None
Discussions
Topics

Replies
Views

Last post
Most recent OOC posts in War of the Four Families
Scarlet Nice WIP. Before I approve who is you FC so I can update the intro tab. Besides that it looks good. This weekend I will start us and anyone who joins can take over any of the free rolls.
Waiting on a few WIPs and then I will look into starting early.
I'd suggest making a thread over in the "roleplayers wanted" forum. It's worked for past roleplays of mine, so hopefully that'll boost interest!
All we need is the leader of the Triad and Russian Mafia before we can start. I would prefer we also had at less One of the FBI and the boyfriend/girlfriend but,, as long as we have the other two we can start.
Lostsoulsbleed - Yes you can and I understand.

Scarlet Loup - Its nice to see you again. I will reserve it with Oscar but if you change your mind let me know.
Could I snag the Italian Don? I'm at school right now, so I can't give you a gif/face claim right now, but I'm thinking Oscar Issac!
Can I reserve the best friend of the Dragon Master? I wanna wait till the dragon master is at least reserved before I decide on a FC and such if that's okay.
Sure can. I got the page updated with a GIF for you, don't like it post a GIF here and I will change it.
May I reserve the informant? FC Alexis Bledel
Sure, just get me a FC and I will reserve her for you.
Hi! Can I reserve the spot for daughter of the Oyabun? If reserving isn't possible... That's ok, I'll work on the profile right away.
Hello everyone. To researve a spot PLEASE give me a FC AND a GIF. It makes it easier for me to update the RP and insures I get a good GIF for your FC. Thank you.