---
General Personal Information




Full Name


Olivia Taylor Ellison



Nickname(s)


Most commonly, her nickname will be Liv. Her dad calls her Olive, and a few people can get away with using "Ellie", an abbreviated version of her last name, but it's usually jokingly to get under her skin.



Nationality


American



Ethnicity


Dutch and Palestinian



Date of Birth


February 15th



Age


17



Zodiac Sign


Aquarius

---
Intimate Personal Information




Sexual Orientation


Heterosexual



Relationship History


She's never been in a real relationship before. She's come close to it, but isn't the type of girl to obsess over labels. In fact, she almost prefers not having to call a relationship anything specific, because of how independent she is. She isn't very romantic and the idea of having to be "someone's", and having to constantly text or see someone doesn't interest her. She supposes that she just hasn't found "the one" yet, though. So, no, she's never had an official boyfriend, but definitely prefers/is more commonly in situations where she regularly hooks up with the same person, rather than bouncing from guy to guy.



Current Relationship Status


Single



Virgin?


No

---
Physical Appearance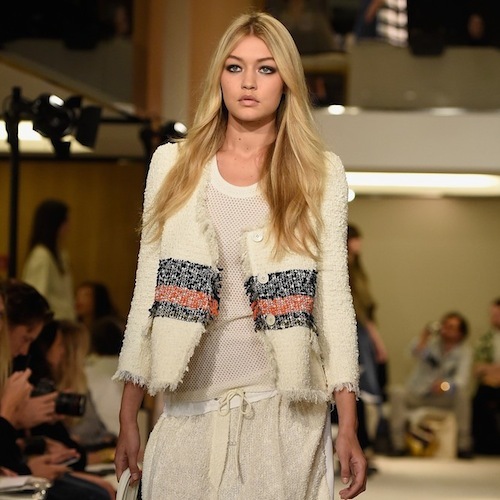 Skin Tone


She's Caucasian, and usually sporting a natural tan that gives it a bit of a glow.



Height


5'8



Weight


125



Hair


She's a natural blonde with wavy hair.



Eyes


Blue-green



Distinguishing Marks


She has a couple of moles and freckles on her body.



Physical Disabilities


None



Tattoos and Piercings


She has your typical ear piercings and no tattoos.



Fashion Sense


The best way to describe her fashion sense would be high end. She's always wearing designer clothes, whether it's a pair of $500 sweatpants, or a gorgeous gown that hasn't even hit the runway yet. She has a chic, street style to her and she isn't scared to experiment with her wardrobe.



Overall Attractiveness


She definitely falls high on the scale of attractiveness. It's not something that she's boastful about or even really thinks of herself. She's confident, but not to a point where she thinks she's perfect. Liv has a look to her that's a little exotic, and she attributes it to her middle eastern ethnicity. She's happy with her appearance, for the most part, and it seems like most guys are too.

---
Disposition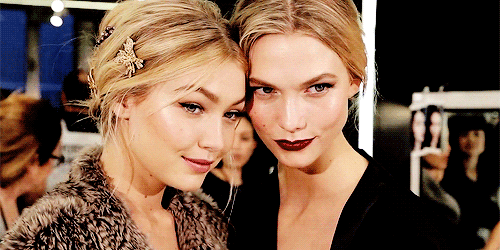 Good Personality Traits


Intelligent (book smart, and she has a good head on her shoulders in social situations too), level headed, loyal



Bad Personality Traits


Serious to a point where she's sometimes unemotional, closed off and struggles to let people in, stubborn



Personality


Something that's usually associated with Olivia, is how she is generally deemed as being either too serious, or a bitch. 99% of the time, this reputation comes from her tendency to wear a resting bitch face like it's Prada's best design. She is a serious person and isn't the type of girl who cares about appeasing people with laughter if their jokes suck, or a smile if she doesn't like them. She's not selfish, but she's just not interested in being fake with people. If she doesn't like you, she probably isn't going to be bitchy, but she isn't going to pretend to be nice. She's a very independent person and tries not to get wrapped up in pettiness, so if she thinks that you're immature or not worth her time, she just won't acknowledge you. It's as simple as that. Of course, the petty people who are desperate for a reaction will construe this as her being unfriendly and snobby, and maybe in a way it is, but her intention isn't to be that way. She just doesn't care about most drama.

Like most people, the person that she really is, is different than the image that most people generally associate with her. However, it's not like she goes from being a serious person to a carefree, wild girl in a matter of seconds. Naturally, she does have more of an introverted personality, so even with her closest friends, she doesn't share very much. She keeps a lot of true feelings to herself and hates feeling exposed or vulnerable. At the same time, she's not an unpleasant person to be around when she likes you, and in fact, is generally a great friend. She's the type of girl who's very reliable and loyal. Olivia is always looking out for those that she cares for, and is protective over those who are more open and emotional than she is. She can have fun and will let loose sometimes, but she doesn't like being out of control, so a lot of the time, she's the one who keeps herself in check to make sure that her friends are all safe.



Strengths


She's great at remaining composed in situations that usually provoke emotional reactions out of people. She's no robot, and things do bother her, but she usually can hold herself together and only react to them behind closed doors. She's naturally intelligent and has never struggled in school, and is good and following through with goals and routines, so she's someone who actually sticks to diets and workout regimes when she's trying them out.



Weaknesses


Being very controlled is a double-edged sword for her, because with its perks, comes difficulties of letting go of that composure. Sure, it's great in situations where someone's trying to get under her skin and she can remain unfazed, but she also struggles with letting go of that control and allowing her true emotions to show. It sometimes results in passive aggressiveness, where she doesn't show her anger immediately and will take it out on the person later on in passive manners. She has a fear of getting attached to people and making new friends. She also is not musically or artistically inclined in the slightest.



Mental or Behavioral Disabilities


None



Life Philosophy


"People love you until they don't need you anymore."
She thinks that she's obtained this mentality by watching her mother's relationships that have always had a tendency to fall apart. She's never experienced heartbreak on her own, but she's taken on this idea that it's a horrible choice to become attached to anyone, because they'll dispose of you when they see your real flaws or find someone better.

---



Goals



• Short Term Goals (Things he/she want to achieve or do within 2015-2016)


• Long Term Goals (Things he/she want to achieve years from now)


• Aspirations (What does he/she dream of doing)

---
Childhood




Hometown


Beverly Hills, California



Upbringing


Yolanda Ellison, previously known as Yolanda Hadid, is Olivia's mother and Mohamed Hadid is her father. The two met at one of the many lavish parties Mohamed hosted every year, and following that, began to hook up regularly. She was a successful model at the time and became his muse, but she wanted more. It was clear to many of their friends that he wasn't ready to settle down, but Yolanda somehow got a ring out of him after about a year of dating. She was married to him for four years, spanning from a few months before Liv's birth, to a few months after Anwar was born. Their marriage was rocky to say the least, so when it became public that Mohamed cheated on her, Yolanda took full custody of the children and left him. About a year later, she married Larry Ellison. After Olivia's parents divorced, she didn't see her father for another six years. He wanted to be a bachelor and relished in the young, hot women that were attracted to him (and his wealth), which meant that he had no time for his family. Yolanda felt betrayed and humiliated, so that aiding in her not wanting to give him the chance to see the children as well. Larry quickly took on the role of a father to Olivia and her siblings during this time, and when she was eight, she and her siblings took on his last name legally. -wip-



Childhood Idol/Hero


Britney Spears, Heidi Klum



Dream Job


Supermodel. She'd love to be a fashion designer, but she struggles with creating her own design concepts. She can physically sew and put things together, but the creative process is more difficult for her.



Pets


None



Education


Sierra Canyon School (Preschool through Grade 8)
Hollywood High School (Grade 9 - Grade 12)



Social Class


Upper Class

---
Present Day




Household


Olivia currently lives with her mother and stepfather. For the past two years, her sister and brother have been living with their biological father in New York in an attempt to mend that relationship. She had already started high school and didn't want to start at a new school across the country, so she remained with her mother and the man she thinks of as her real father.



Pets


None



Occupation


Student/Model



Residence






Transportation


Matte black Range Rover Autobiography

---
Family

Mohamed Hadid | Father | Age 64

Yolanda Ellison | Mother | Age 46

Isabella Ellison | Sister | Age 16

Anwar Ellison | Brother | Age 13

---



Pastimes





Hobbies






Musical Instruments


None



Sports


She loves kickboxing but just does it as a workout, not competitively.

---
Habits




Spending Habits


She would consider her spending habits to be average, but that average is in perspective of what her peers and friends are also spending. Spending a couple of thousand dollars on a shopping trip is no big deal for her, basically.



Drinks


Yes



Smokes


No



Other Drugs


None

---
Miscellaneous




Likes


Fashion, warmth, New York, salads, kickboxing and staying healthy, the scent of vanilla, autumn (in areas where it's actually a season), Disneyland, Christmas, modelling



Dislikes


Flying, clutter, sloppy drunk people, commitment, her lack of artistic creativity, when California gets really hot, ultra-conservative people



Favorite Color


Pink



Least Favorite Color


Yellow



Favorite Music Genre


Pop



Favorite Food


Italian



Form of Entertainment


She frequently uses social media, loves going to the beach or tanning outside by her pool, and enjoys hanging out with friends.
---
Hollywood High School




How has senior been for you thus far?


Her senior year has been great. She's the type of girl who does, and always has, avoided drama, or just not acknowledged it if she's involved in it, so there's little that really bothers her. She spent a week in September in New York for fashion week which was the highlight of her year so far, and is enjoying being a senior in general. It's nice being at the top of the social ladder, socially and grade wise.



What are you most looking forward to this year?


She really just wants to graduate. She's had a great run at this school, but high school is tiring and she's ready to move on to bigger and better things. Aside from graduation, she's excited for prom, and wherever she and her friends choose to go for spring break this year.



How do you feel about Spirit Week? Which is your favorite day?


Spirit Week is fun, but Olivia isn't one of the students that goes all out. She participates in each day's activities (because it would be weird not to), but the class color day is probably her favorite, because it's so simple. It wasn't her favorite sophomore year because yellow is definitely not her color, but she thinks that she can work with red this year.



Group/Clique


Royals



How do you feel about your group/clique?


For the most part, Olivia loves her group. She's grown up with a lot of them, and even those that she doesn't have an extensive history with, she tends to get along with. However, something that's prevalent in her clique is drama, and that's not something that she's interested. There's a few girls (who she won't name...) who tend to live off of drama and stirring up problems, and she's just not into that type of lifestyle. She doesn't have time for it and doesn't care. Sure, she appreciates her social image as well, but she doesn't care that much where she wants to ruin innocent people's social lives over it. She knows who she is as a person and doesn't think that some silly high school group can define a person or make them better than anyone else. It's probably easier to have that mentality when you're at the top of the ladder, though.



Are you happy with your place on the social ladder?


Yes



If you could be in any other group/clique which would it be and why?


She genuinely is happy being a royal, so she wouldn't willingly change her spot. If she had to choose a group that she admires the most, it would probably be the theater kids. The way that they can be so expressive, so willing to put themselves out there and potentially be rejected or fail, is so admirable to her. It's something that she can't relate to at all, but she wishes that she had the ability (or true, inner confidence) to just try something like that. For her, modelling is so different than that. She likes to think that it's her clothes that people are looking at when she's on the runway, but for people who are acting or preforming, they're putting their skills and talents on display. It's cool. She also wishes that she could have the talents that the art kids have.



Are you a part of any clubs or sports?


FIDM



Your current GPA


3.90



Schedule


1. Intermediate Sewing and Embroidery Design
2. Marketing II
3. AP English Literature & Composition
4. US Government 12
5. Physics
6. Japanese I
7. AP Statistics
8. Physical Education
9. Lunch
---



Out of Character





Username


StarStruck



Timezone


Eastern Time



How Often Do You Post


I've fallen off the daily-posting wagon lately, so right now, I think it's fair to say once every 3-4 days. I won't hold anyone behind when my character is involved in a scene, though.